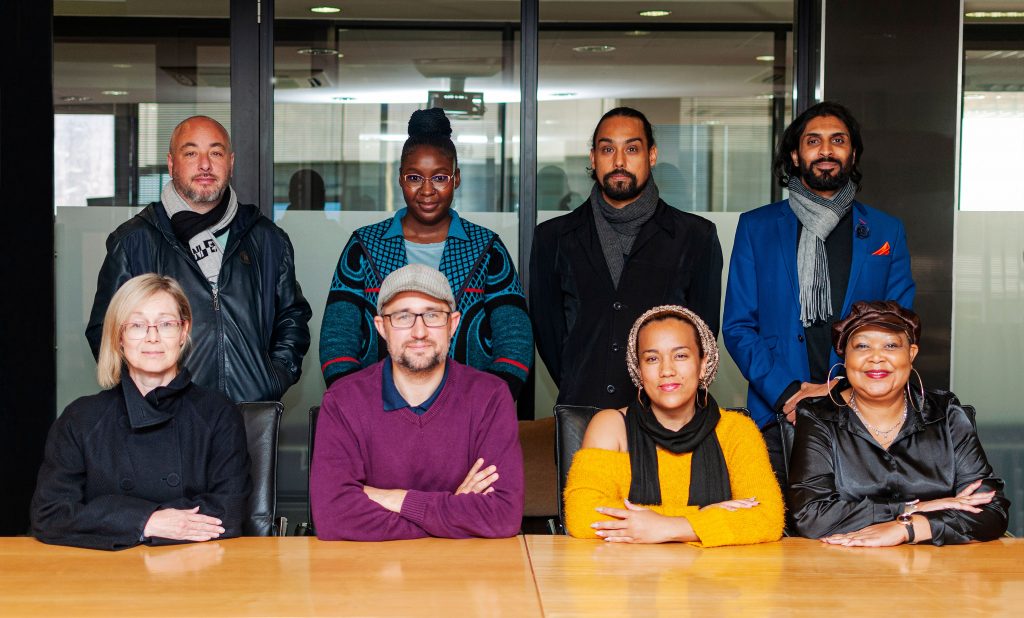 Department of Philosophy Permanent Staff
Name
Specialisation
Dr A Singh
Senior Lecturer
B Ring 703A, APK
+27 (0) 11 559 4940

AOS: Meaning in life, applied ethics, bioethics (transhumanism/human enhancement), population ethics (anti-natalism), environmental ethics.

AOC: African philosophy (esp. metaphysics), Eastern philosophical approaches (esp. Indian), theories of consciousness (e.g., cosmopsychism), philosophy of religion, Nietzsche.

Dr Devon Bailey
Lecturer
B Ring 708A9, APK
+27 (0) 11 559 4942
Philosophy of Art and Dance, African Philosophy, African Art and Aesthetics, Identity and Self-knowledge.
Dr Dimpho Takane Maponya
Lecturer
B Ring 705, APK
+27 (0) 11 559 2734
Supervision Areas: Feminism, Gender and Sexuality, African Philosophy, Decolonial Theory and Ethics.
Mrs N Marks
Office Manager
B Ring 701, APK
+27 (0) 11 559 2337
Prof Veli Mitova
Professor and Director of the African Centre of Epistemology & Phil. of Science
B Ring 707, APK
+27 (0) 11 559 3133
AOS: Veli welcomes excellent MA and PhD students who would like to work in any area of epistemology, social epistemology, and feminist epistemology, especially on epistemic injustice, the decolonisation of knowledge, and the epistemology of AI.
Prof C.F. Botha
Professor
B Ring 708, APK
+27 (0) 11 559 3403
Aesthetics, philosophy of art, philosophy of dance, 19th and 20th C continental philosophy, esp. Nietzsche and Heidegger AOI: philosophy of mind, environmental ethics, feminisms.
Dr. C. Harris
Senior Lecturer and Head of Department
B Ring 704, APK
+27 (0) 11 559 3840
Supervision areas: Philosophy of Science, Philosophy of Social Science, African Philosophy, Decolonisation
Prof. R. Winkler
Professor
B Ring 704A, APK
+27 (0) 11 559 4244
19th and 20th century European philosophy, phenomenology, hermeneutics, deconstruction, and philosophy of identity and difference.
Prof. B Smart
Associate Professor
B Ring 703, APK
+27 (0) 11 559 4940

AOS: Philosophy of Medicine; Philosophy of Public Health; Biomedical Ethics; Metaphysics of Science

AOC: Philosophy of Science broadly construed; Philosophy of Mind; Philosophy of Sport; Epistemology; Applied Ethics; Metaphysics broadly construed

Dr Tony Shabangu
Lecturer
B-Ring 704A, APK
+27 (0) 011 559 3765
Tony Shabangu is a Philosophy lecturer at the University of Johannesburg, where his main areas of research specialization are African Ethics, primarily Ubuntu.
Department of Philosophy Contract Lecturers