Home » UJ Library » Library Services »
UJ Library Binding Service
Bindery hours
Monday to Friday:  07:30 to 15:30.
Weekends: Closed
Bindery procedure will be as outlined in this document .
The UJ Library includes a well-established Bindery where hard (craft) binding is done to professional standards. The Bindery offers binding services to UJ students, staff, academic departments and faculties as well as private clients. You will find the 2023 Bindery Tariffs  here   
UJ Library Bindery Procedures
(Final Thesis and Dissertation binding)
Please note:
We do not print any copies for students/clients. Please confirm with your faculty/dept. if the printing must be done single or double sided, as well as the spacing of your document.
Once your copies have been printed; you will be held accountable if your copies are not checked for correctness. Please double check your
copies before handing it in for binding. The Bindery will not be held responsible for pages that are not in the correct order or other errors. "To redo binding will cost you".
Bring your copies to the Bindery office, Auckland Park Kingsway Campus Library, Level 3, Room 312.
Complete an intake form and you will be handed a receipt to make payment immediately before the copies are sent to the Bindery. Proof of payment must be submitted before any binding will be done. (Please do not make payment before handing in your documents)
*** New Banking details for EFT/Cash Payments: FNB – UJ Main account
Type: Public sector cheque
Account no: 62615873149 (code: 251705)
Branch: Main street (051)
Reference: Bindery intake no. and surname
Colours: Red / Maroon / Blue / Black / Green / Tan / Brown / Navy Blue.
Lettering: Gold or Silver.
No student cards can be used to pay for binding. Card, EFT and Cash payments are accepted. A Swipe facility is available at the Circulation Desk, APK Library, Level 1.
Important: If your department is paying for your binding, please submit a signed memo from your HoD/Supervisor, etc. indicating the number of copies to be bound, your name and student no. with a cost code/entity no.
The estimated time for completion is 5 – 7 working days excluding weekends, depending on the workload in the Bindery.
Please note: Graduation periods! – when calling in to check on the progress please quote the Bindery Intake No. (BIN) on your yellow receipt.
You will receive an email advising you when your binding is ready for collection. On collection and before signing for your binding, please check for any spelling errors, e.g. names, titles, etc.
A CD-ROM has replaced the Quarter bound library copy. (Ask your Faculty/Dept for more information).
If you have any queries please do not hesitate to contact:
Administration
Name: Bobo Boise
Location: Auckland Park Kingsway Campus

Contact Details:
Tel: ​(011) 559-2181
Email: bobob@uj.ac.za
Bindery
Name: Michael Mokoena
Location: Auckland Park Kingsway Campus

Contact Details:
Tel: ​​(011) 559-2161
Email: michaelm@uj.ac.za
Postal Address:
University of Johannesburg
Auckland Park Campus (APK)
P O Box 524
Auckland Park, 2006
FAO: Mr Bobo Boise, UJ Library, Level 3 Foyer, Bindery Administration
Physical Address:
University of Johannesburg, Kingsway Road
Auckland Park (APK Campus)
Johannesburg
Examples
Theses and dissertations
We hard bind theses and dissertations according to individual university specifications ​​ ​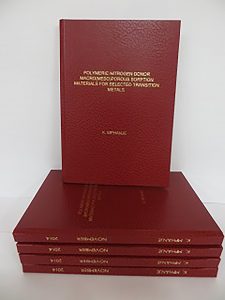 Theses and dissertations are fully bound with mock leather and letter work is done with a hot foil machine for a professional look and feel. Letter work can be in gold or silver. We have a variety of mock leather colours on offer.​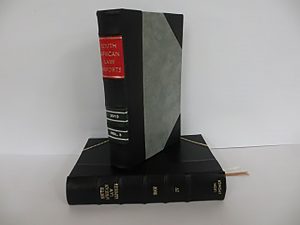 Binding can also be done in the traditional way with half leather on the spine, mock leather on the front and a foiled printed spine.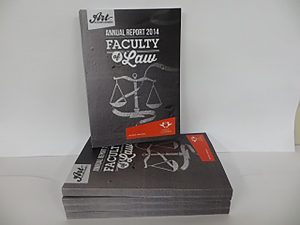 A variety of soft binding options are available.
A number items are available on order. Please let us know if you need something different and we will do our best to make it for you.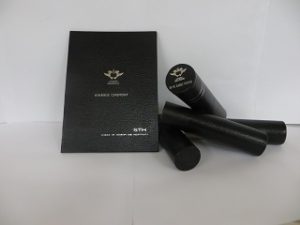 Personalised certificate file or tube in mock leather with the UJ logo.
Letter work can be in gold or silver.
We have a variety of mock leather colours on offer.