University of Johannesburg Governance
The University of Johannesburg (UJ) is fortunate to have widely respected leaders supporting its move forward to the next level of excellence in teaching, research and community outreach.
In leading the University, Prof Tshilidzi Marwala, Vice-Chancellor and Principal, is supported by a senior executive management team that comprises the Deputy Vice-Chancellor Academic, the Deputy Vice Chancellor Research and Internationalisation, the Registrar, the Chief Financial Officer, the Chief Operating Officer, the Chief People Officer, the General Counsel and the Senior Executive Director in the Vice-Chancellor's Office. Together with the Executive Deans and Executive Directors, these leaders constitute a team that stewards UJ on its mission and towards realizing its vision.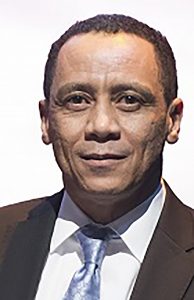 Council Chairperson: Mike Teke
Mr Mike Teke was born in 1964 in Kwa Thema, Springs and has the following qualifications: BA (Ed), B.Ed (University of the North) 1985-1989; BA (Hons) (RAU) 1995-1996 and MBA (Unisa) 1999-2002. He started work as a school teacher and subsequently served in various HR roles at Unilever, Bayer, BHP Billiton and Impala Platinum until 2007.
In 2008, Mike left Impala to be one of the founding members of Optimum Coal (he was appointed CEO) and was part of the listing of Optimum Coal on the JSE in March 2010. In September 2012, after Glencore purchased and delisted Optimum, Mike resigned as CEO and became Non-Executive Chairman until April 2015.
Mr Teke was appointed VP of the Chamber of Mines in 2011/12 and on 5 November 2013 was appointed President of the Chamber of Mines until 25 May 20017. Mike was further appointed Chairman of the Richard Bay Coal Terminal in 2012 and in 2016 stepped down to become Non-Executive Director of the Board and Chairman of the Remuneration Committee.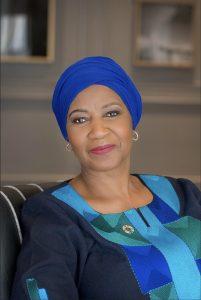 Chancellor: Dr Phumzile Mhlambo-Ngcuka
Phumzile Mlambo-Ngcuka is the former United Nations Under-Secretary-General and Executive Director of UN Women, who completed her term in August 2021 after being sworn into office on 19 August 2013. Dr Mlambo-Ngcuka was born in 1955 in Clermont, KwaZulu-Natal. After matriculating from Ohlange High School, she was awarded her bachelor's degree in the Arts and Education at the National University of Lesotho (awarded in 1980). She further obtained a qualification in Gender Policy and Planning from the University College London (in 1988), a master's degree in Philosophy from the University of Cape Town (awarded in 2003), and a doctorate in Technology and Education from Warwick University (awarded in 2013). She has authored several scholarly and other opinion pieces, including in the Harvard International Review. She was awarded Honorary Doctorates from the following institutions: Witwatersrand Technikon (2003) one of the precursor institutions of the University of Johannesburg (UJ), the University of the Western Cape (2007), Nelson Mandela University (2014), the University of Fort Hare (2016), Wits University (2019) and Rhodes University (2020). She was inducted as a Hauser Leader at the Harvard Kennedy School's Center for Public Leadership and awarded the Vanguard award by Howard University for Leadership and Activism in promoting human rights, equality and justice for women and girls across the globe. Throughout her illustrious career, she directed her energy towards issues of human rights, equality and social justice, with a specific emphasis on gender and youth development. She was a lecturer at the Mpumalanga Teachers Training College (1980-1981) and thereafter became a teacher at the Ohlange High School (1981-1983). She then moved to Geneva to take up the position as the coordinator at the World YWCA, where she established a global programme for young women (1984-1989). In 1989, she returned to Cape Town where she spearheaded TEAM, an ecumenical organisation that focused on upskilling women. She continued along this path of community service when she opened the World University Service in South Africa, where she promoted literacy and rural development. She also led her own consulting agency called Phumelela Services, where she focused on race and gender issues. Dr Mlambo-Ngcuka worked tirelessly on programmes and policies to reduce inequality throughout her political career. Her political journey began as a member of the first democratically elected South African Parliament (1994-1996), then as Deputy Minister in the Department of Trade and Industry (1996-1999), as Minister of Minerals and Energy (1999-2005), and finally as Deputy President of South Africa (2005-2008). An example of her commitments during her political career are the Accelerated and Shared Growth Initiative for South Africa (ASGISA), which afforded young unemployed graduates international working experience. Having dedicated her life to bringing an end to apartheid, she became the first woman to hold the position of Deputy President, the highest-ranking female political leader in the history of South Africa. As the head of the United Nations entity that is dedicated to gender equality and the empowerment of women, she is a global advocate for women and girls. She leads the organisation's innovative work on transforming social inequalities and discriminatory norms, with initiatives such as the HeforShe movement (driving men and boys' engagement in gender equality), the UnStereotype Alliance initiative (influencing advertising norms for positive change and equal representation) and helped countries to change hundreds of laws that discriminate against women and girls. She has also successfully mobilised a historic 40 billion USD in financial commitments from Member States, private sector, philanthropies and civil society as well as young people, which have formed Generational Equality to drive transformative change for women and girls around the world. Dr Mlambo-Ngcuka continues to be engaged and affiliated with organisations committed to education, women empowerment and gender equality. Such affiliations include the Umlambo Foundation (Founder), the Global Partnership and Fund to End Violence Against Children (Board Member), African Leadership Academy (Member of the Advisory Board) and the Mandela Rhodes Foundation (Board of Trustees).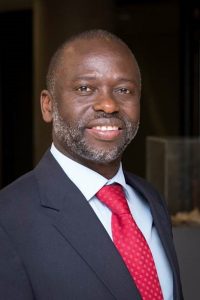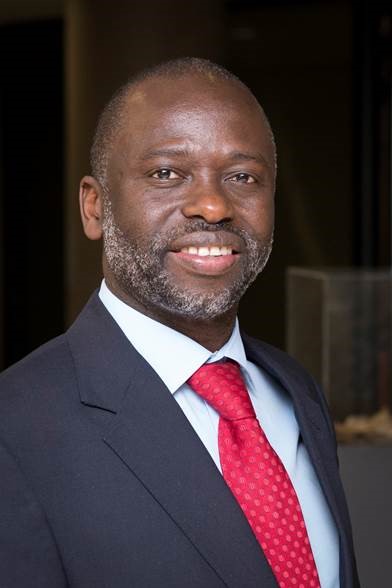 Vice-Chancellor: Prof Tshilidzi Marwala
Tshilidzi Marwala is the Vice-Chancellor and Principal of the University of Johannesburg with effect from 1 January 2018. He was previously the Deputy Vice Chancellor for Research and Internationalisation as well as the Dean of Engineering at the University of Johannesburg, a Professor of Electrical Engineering, the Carl and Emily Fuchs Chair of Systems and Control Engineering as well as the SARChI Chair of Systems Engineering at the University of the Witwatersrand.
He holds a Bachelor of Science in Mechanical Engineering (Magna Cum Laude) from Case Western Reserve University, a Master of Engineering from the University of Pretoria, a PhD in Engineering from the University of Cambridge, completed an Advanced Management Program at Columbia University and a Program for Leadership Development at Harvard Business School.
He was a post-doctoral research associate at the Imperial College of Science, Technology and Medicine. He has supervised 47 masters and 23 PhD students to completion and has published over 300 technical papers and 12 books. One of the books he co-authored on modelling interstate conflict has been translated into Chinese by the National Defense Industry Press.
He is a fellow of TWAS, The World Academy of Sciences and African Academy of Sciences as well as and a distinguished member of the Association for Computing Machinery. His work and opinion have appeared in publications such as New Scientist, Time Magazine and The Economist.