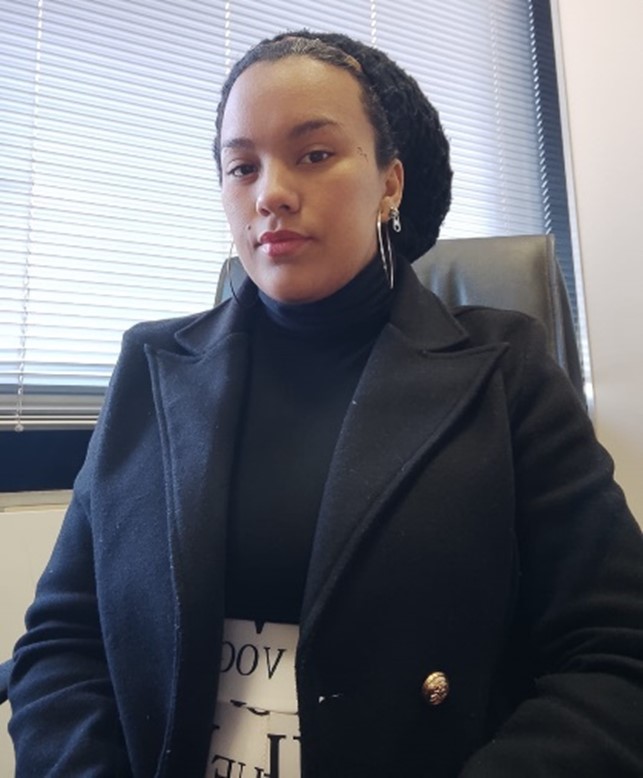 Lecturer
Name: Devon Bailey
Location: B-Ring 708A Auckland Park Kingsway Campus
  Staff Members
Contact Details:
Tel: 011 559 4942
Email: devonb@uj.ac.za
Dr Devon Bailey is a lecturer at the UJ Department of Philosophy. She completed her PhD titled: "The Black South African Female Dancer: Analysing Somaesthetic and Sarkaesthetic Approaches to the Problem of Identity Politics" at the University of Johannesburg.
Her research interests include themes of art and aesthetics, race, gender, social class, identity, and recognition as it pertains to the literature on identity politics, identity and self-knowledge, somaesthetics, sarkaesthetics, and phenomenology, as well as African philosophy, feminist theory, and performance theory.
Supervision areas: Aesthetics, Philosophy of Art and Dance, African Philosophy, Identity Politics, Somaesthetics, Feminist Theory
Publications:
Bailey, D. (2021). "Self-knowledge through Dance: Considering the Female Break Dancer in South Africa" in Botha, C.F. (ed.) African Somaesthetics: Cultures, Feminisms, Politics. (Brill Studies in Somaesthetics, Volume 3). Leiden: Brill.
Bailey, D. (2023). "Black Bodies in White Spaces: Considering the Black Female Ballet Dancer in South Africa." Contemporary Aesthetics Journal. USA. (forthcoming).
Bailey, D. (2024). "Analysing Black Female Representation in the Arts through "Lucy Negro Redux." Special Issue (In Progress).
Bailey, D. (2024). "The Indignity of the Poor Black South African." South African Journal of Philosophy. (In Progress).