08 Eugene Marais – Legacy
Home » UJ Library » Information Resources » Special Collections » Online Exhibitions » Eugene Marais »
His legacy
Eugène Marais was loved and respected by the literature community. After his death, various awards were created to honour him. These include:
The Anton Rupert endowed Chair of Zoology at the University of Pretoria
The Eugène Marais Prize for Literature
A rare Waterberg cycad was named after him: Encephalartos Eugène-maraisii.
The Natal Mercury honoured him as one of the 100 people who made South Africa; he came in at number 79.
At Lekkerrus in the Waterberg, the owner of the local hot springs resort guides hikers to the old union tin mine in the Kloof, where the descendants of the troop of baboons Marais studied still live.
The Eugène Marais Foundation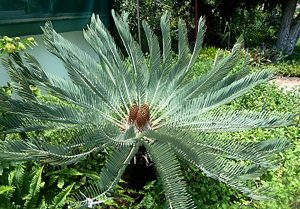 The foundation is a non-profit organisation that actively contributes to the cultural landscape by stimulating research and facilitating interaction in the fields of literature, science and current affairs. This is in continuation of the legacy and achievements of Eugène Marais. The foundation's objective is to invest and sustainably manage the organisation. Another objective is to restore and procure the original premises at Rozenfontein Row 1, 2 and 3, which consist of the Paarl Public School for boys and hostel where Eugène Marais attended school from 1884-1887. These premises are known as the Eugène Marais Campus and the hostel was established as an income generating facility.
Life Eugène Marais Hospital
Life Eugène Marais Hospital is a private hospital in Pretoria, Gauteng. It is part of the Life Healthcare group with 364 beds, and is regarded as one of the largest hospitals in the Life Healthcare Group. It includes 14 theatres, one hybrid theatre and Cath lab, specialised cardiac theatres, a neuro-spinal rehabilitation unit, and a comprehensive range of diagnostic equipment. The hospital is well-known for its neurosurgical and orthopaedic surgery. A first-class team of health professionals deliver world-class treatment and care in medical and surgical disciplines to patients in this renowned facility. Through their ongoing quality training, hospital employees are able to deliver excellent healthcare and embrace the principles of empathy, ethics, excellence and empowerment.