07. Desmond Tutu – Truth and Reconciliation
Home » UJ Library » Information Resources » Special Collections » Online Exhibitions » Desmond Mpilo Tutu »
In 1994, the South African general election resulted in a coalition government headed by Nelson Mandela; the latter selected Tutu to chair the Truth and Reconciliation Commission to investigate past human rights abuses committed by both pro- and anti-apartheid groups. Tutu was viewed as a suitable candidate because he stood for peace, justice and reconciliation.
The commission concentrated on gross human violation imposed by the apartheid system, such as torture, killing and abduction. TRC experienced its share of controversies, among others, receiving bomb and death threats.
TRC accomplishments under Tutu's leadership included:
Uncovering the truth about past misdeeds, and the culprits of unsolved murders, disappearances and bombings were revealed at the hearing.
Tutu was diagnosed with prostate cancer in the midst of his work with the TRC but he continued his work. Tutu presented the final TRC report to President Nelson Mandela at a public ceremony in Pretoria on 29 October 1998.
Tutu's final remarks after submitting the report were, "we have looked  the beast in the eyes. Our past will no longer keep us hostage".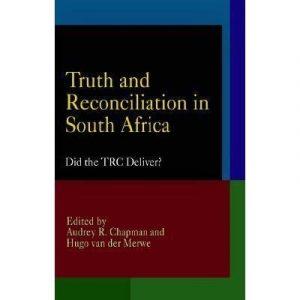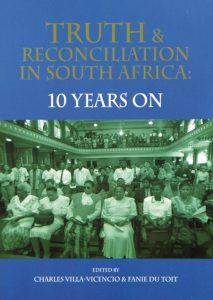 Read more about the TRC at the UJ Library:
TRC Documents housed at the Archives and Special collection at the DFC-Archives and special collection unit
The UJ Library catalogue is available on http://ujlink.uj.ac.za
1. Chapman, A, R., & Van Der Merwe. (2008). Truth and reconciliation in South Africa: Did the TRC deliver? Philadelphia: University of Pennsylvania press.
Available:  Special Collections-UJ Archives @ DFC, Shelf no: SBV3 968. 065 CHAP for Library use only.
2. Villa- Vicencio, C. & Du Toit, F. (2006). Truth & reconciliation in South Africa: 10 years on. Claremont: David Philip.
Available:  Special Collections-UJ Archives @ DFC, Shelf no: SBV3 320 DE VILL for Library use only.