04. Desmond Tutu – Priesthood and Becoming an Archbishop
Home » UJ Library » Information Resources » Special Collections » Online Exhibitions » Desmond Mpilo Tutu »
Tutu had a strong religious background. His grandfather was a minister of the African Independent Church. His church role model, Father Sekgaphane and First Anglican priest, Trevor Huddleston (who spoke for the poor and the oppressed), inspired Tutu to become a priest.
Tutu studied the Licentiate of Theology at St Peter Secondary School in 1960, and passed with two distinctions. In 1961, just a year after the historical Sharpeville massacre, Tutu was ordained as an Anglican priest.
Tutu's timeline from priesthood to becoming an elected Archbishop of Cape Town:
1961– Tutu is ordained as an Anglican priest.
1975– Became the first black appointed Anglican Dean of St Mary's Cathedral in Johannesburg.
1976 to 1978 – Tutu is ordained as Bishop of Lesotho.
1978 – Tutu becomes the first black secretary general of the interdenominational South African Council of Churches.
1985 –Tutu became the Bishop of Johannesburg.
1986 –Tutu is elected Archbishop of Cape Town, becoming the head of the Anglican Church in South Africa, Botswana, Namibia, Swaziland and Lesotho.
1986 –Tutu became the Archbishop of Cape Town, the most senior position in Southern Africa's Anglican hierarchy. In this position, he emphasised a consensus-building model of leadership and oversaw the introduction of female priests.
1986 – Tutu became president of the All Africa Conference of Churches.
1994 – October Tutu announced his intention to retire as Archbishop.
You can read more about Trevor Huddleston from a book, Trevor Huddleston: a life, written by Robin Denniston published in 1999 in London by Macmillan, available in Kingsway Library book Level 3, shelf no 283.092 HUDD DENN for library use only.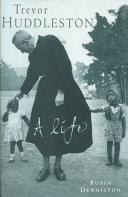 Read more about the Sharpeville Massacre:
Sharpeville Massacre collection housed at the UJ Archives and Special Collections @DFC
The UJ Library catalogue is available on http://ujlink.uj.ac.za
1.  Frankel, P. (2001). An ordinary atrocity: Sharpeville and its massacre. New Haven: Yale University Press.
Available at: Special Collections-UJ Archives @ DFC, Shelf no SBV3 968. 058 FRAN
2. Tyler, H. (1995). Life in the time of Sharpeville: And wayward seeds of a new South Africa. Cape Town: Kwela Books.
Availability:  Special Collections-UJ Archives @ DFC, Shelf no SBV3 070. 92 TYLE
3. Reeves, A. (1961). Shooting at Sharpeville: The agony of South Africa. Boston: Houghton Mifflin.
Availability: Special Collections-UJ Archives @ DFC, shelf no SBV3 968.058 REEV.
4. Sachs, B. (1961). The road to Sharpeville. Johannesburg: Dial Press.
Available at: Special collections-UJ Archives @ DFC, shelf no: NP 323.168 SACH