05. Desmond Tutu – His role in dismantling apartheid
Home » UJ Library » Information Resources » Special Collections » Online Exhibitions » Desmond Mpilo Tutu »
Tutu won the Nobel Prize for Peace in1984, the second person to win the award after former ANC president Chief Albert Luthuli. He was honoured for his efforts for dismantling the oppression rule in South Africa using peaceful measures.
The roles played by Tutu in dismantling apartheid included:
Commitment to non-violence
During his sermons, he preached a message of non-violence. In 1985 when the ANC called for the citizens to make the country ungovernable, through the chaos, Tutu led protests and supported national initiatives for reconciliation. He called for a day of national prayer and proposed a peaceful strike against the apartheid system.
Promoting education and sanction
In 1985, the Bishop Tutu Scholarship Fund was formed to provide scholarship to South Africans in exile. In 1986, Tutu visited United States, Japan, China, and Jamaica to urge sanctions on South Africa.
Tutu became mediator of conflict between protestors and the police. He helped diffuse tension in Alexandra Township in 1986 and at Ashley Krielin's funeral in 1987. When the government banned 19 organisations in 1988, Tutu organised a peaceful march.
To read more on How Desmond Tutu contributed to the dismantling of apartheid read a book titled: Anglicans against apartheid, 1936-1996 written by Bob Clarke, published by Cluster Publications in 2008. The book is available at UJ Archives and Special Collections @ DFC, Shelf SBV3 261.7 CLAR for in-library use only.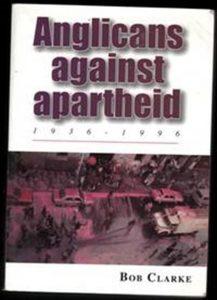 Collections on Chief Albert Luthuli housed at the UJ Archives and Special collections.
The UJ Library catalogue is available on http://ujlink.uj.ac.za
1. Segal, L., & Holden, P. (2008). Great lives: Pivotal moments. Auckland Park: Jacana.
Available: Special Collections-UJ Archives @ DFC, shelf No SBV3 968. 0092 2 SEGA for library use only
2. Luthuli, A.J. (2006). Let my people go. Cape Town: Tafelberg.
Available: Special Collections-UJ Archives @ DFC, Shelf No
SBV3 968. 0099 LUTH for Library use only
3. Naidoo, L. (2010). In the shadow of Chief Albert Luthuli: reflections of Goolam Suleman. KwaDukuza: Luthuli
Available at: Special Collections-UJ Archives @ DFC, Shelf no: SBV3 968.0099 SULE NAID for library use only