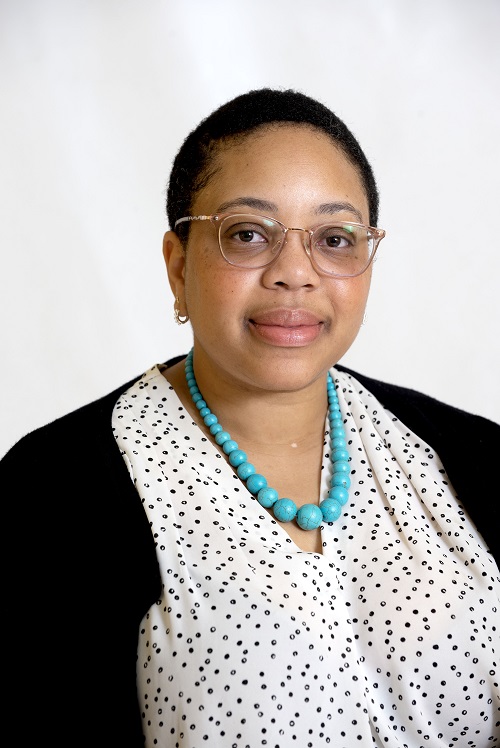 Dr Charissa Fawole is a Lecturer at the University of Johannesburg in the Department of Public Law. She was appointed to the faculty in 2021.
She holds a Bachelor of Arts (Honours) in International Relations and Development Studies and a JD (Juris Doctor) from the University of Windsor in Canada and an LLM and LLD from Stellenbosch University.
Charissa was called to the bar in 2010 and practised in the area of civil litigation at a boutique insurance firm. She remains a member in good standing with the Law Society of Ontario (formerly the Law Society of Upper Canada). Prior to entering private practice, she was a Visiting Lawyer at the Kenyan Section of the International Commission of Jurists (ICJ-Kenya) as a participant in the Canada Bar Association's Young Lawyers International Internship Program.
Before joining the faculty, she was a post-doctoral research fellow Stellenbosch University where she taught International Law and Children's Rights in the LLM-by-coursework programme and co-developed and taught an LLM module on Forced Migration and Children's Rights. She was also a post-doctoral research fellow at the South African Institute for Advanced Constitutional, Public, Human Rights and International Law (SAIFAC) a centre of the University of Johannesburg.
Her research focuses on children's rights, international law, forced migration, and human rights with a particular focus on Africa. She is an affiliate of the Global Engagement Network on Internal Displacement in Africa (GENIDA).
Qualifications
BA (Hons), JD (Windsor), LLM, LLD (Stellenbosch)
Research interests
International Human Rights Law, Children's Rights, Forced Migration
Publications
List of Publications
CE Fawole "Making the best of the best interests: a commentary of AB v Pridwin Preparatory School" (2022) South African Journal on Human Rights.
DOI: DOI: 10.1080/02587203.2022.2089224
C Fawole "Revisiting Michelo Hansungule and Others (on Behalf of the Children of Norther Uganda) v Uganda: A case commentary" (2020) 3 African Human Rights Yearbook 415-435.
DOI: http://doi.org/10.29053/2523-1367/2020/v4a20
CE Fawole "A critical analysis of the Kampala Convention from a children's rights perspective" Refugee Survey Quarterly 29 June 2020.
DOI: https://doi.org/10.1093/rsq/hdaa009
Recent Conference Presentations
CE Fawole. Policy Paper Presentation: "The Kampala Convention, durable solutions and internally displaced children". High-Level Experts forum on Durable Solutions to Protracted Displacement in Africa. Centre for Human Rights, University of Pretoria. 19 September 2022.
CE Fawole. Webinar Speaker: "The Kampala Convention and internal displacements in the context of climate change disasters". Protecting people displaced in the context of climate change and disasters in Africa. Centre for Human Rights, University Pretoria & UNHCR Regional Office for Southern Africa. 29 July 2022.
CE Fawole. Panelist: "The Kampala Convention: A holistic and comprehensive approach to internal displacement in Africa". Roadmap for the Ratification: African Union Convention for the Protection and Assistance of Internally Displaced Persons (Kampala Convention), High-Level Consultation Meeting. Centre for Human Rights, University of Pretoria. 23 June 2022.
Grant Applications
Project-Coordinator. "Developing a new generation of women legal leaders in Africa". Co-Impact Gender Fund (Domain Grant) December 2021- present (application ongoing and in process).