Meet our Alumni
Home » College of Business and Economics » Schools » School of Management » Departments » Department of Finance and Investment Management ​ »
Mona Manzambi | Graduated 2018 & currently studying again
Studied a BCom Honours Financial Planning & am currently completing my MCom Investment Management.
I work at Chartered Wealth Solutions as an articled planner.
"UJ opened plenty doors of opportunity for me. It helped me create relationships that have helped me progress in my education (through funding) and career path (with opportunity).
It gave me exposure to platforms like internship opportunities, both nationally and internationally, that I otherwise would have never gotten the opportunity for. Education is what I left with – a mind that thinks and questions and solves problems and confidence."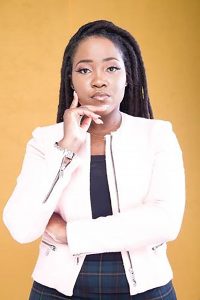 Jonthan Dateling | Graduated 2015
Studied Com Honours Property Valuation and Management & currently works as Director and Valuer at J Values (Pty) Ltd
"My studies at UJ have afforded me the opportunity to build a good foundation for my valuations career.
Much can be said about on-the-job learning, but the fundamentals determine your understanding, growth and build on good practise.
Beyond theory, the course also serves as an introduction to the property valuation profession and the community through your peers and networks."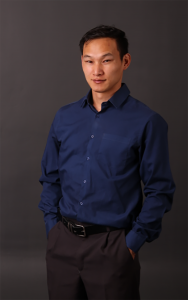 Adèle Hattingh | Graduated 2007
Studied BCom Investment Management and BCom Hons Investment Management & I currently work as a Business Development and Exchange Traded Products Manager at JSE Limited.
"My studies offered a good foundation with regards to my knowledge base but also presented a chance to study under well respected academics and often provided opportunities to interact with guest lecturers who were market professionals.
It also afforded me the privilege to build good friendships with my classmates, many of whom are in the financial markets industry today."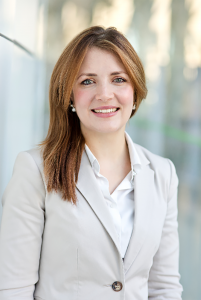 Malusi Mthuli | Graduated 2018
Studied BCom Honours in Property Valuation and Management & I am currently the President of the South African Institute of Valuers (SAIV).
"My studies exposed me to a world of financial and investments management as it relates to real estate. This entrenched my property valuation knowledge and broadened my approach to unconventional business problems.
The diversity of new skills acquired through the programme has allowed me to transition between my previous role in risk (Head of Valuations) into sales (Provincial Head) with much confidence."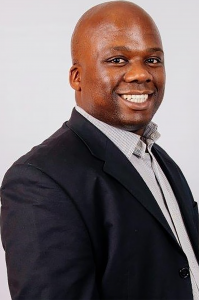 Irene Mulanga Mukwevho | Graduated 2019
Studied Diploma in Financial Services Operations & Advanced Diploma in Financial Market. I currently work as Financial Analyst at SoluGrowth Pty Ltd.
"My studies gave me a prospective about the career options I can have in finance also which ones I would enjoy as both my courses were broad.
They also gave me basic knowledge about the financial market, Risks in the industry and compliance which are factors that every company deals/ is affected by in one way or the other.
I am glad that I studied both my courses as they have equipped me with the knowledge needed to be in the finance industry."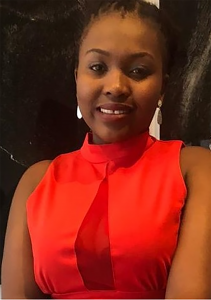 Mthenjwa P. Mncube | Graduated 2021
Studied Advanced Diploma in Real Estate & I currently work at Office of the Valuer General (SA) as a Valuer – Assistant Manager Valuations.
"I would like to express my gratitude to everyone at University of Johannesburg who facilitated and assisted in opening the Online Programme for the Advanced Diploma in Real Estate.
A number of Valuers wanted to study further but unable to as we are, the University came through for us. One thing I like about the programme is that one can study from anywhere.
This programme will assist young and aspiring Valuers to register as Professionals in line with the requirements of South African Council for the Property Valuers Profession (SACPVP).
The opportunity to enrol for the Advanced Diploma in Real Estate in 2021 has opened the opportunity for me to enrol for a Bcom Hons in Property Valuation and Management in 2021.
In short, the studies has given me and others in the industry an opportunity to further our studies, hope, opportunity to embrace and adjust to the "new way of studying".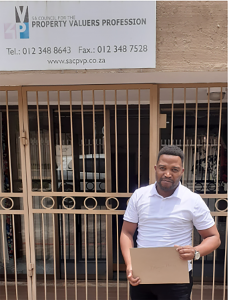 Nicola Comninos | Graduated 2007
Studied BCom Investment Management (Hons) & I currently work at JSE Limited: Group Chief Risk Officer and Chairman of JSE Pension fund.
"My studies gave me the much needed and essentially required foundational knowledge for a career in financial services."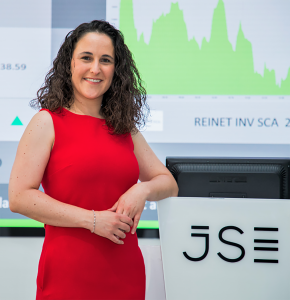 Gama Sicelo Christopher | Graduated 2019
Studied Bcom Hons Financial Planning & I currently work at Fingroup Eswatini as a Financial Planning Specialist.
"My studies gave me a higher level of competence and a solid base for advanced study in Capital Markets internationally."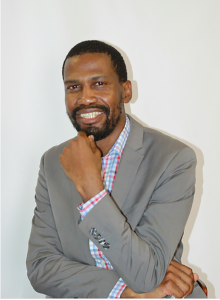 Paseka Hlongwane | Graduated 2020
Studied a Diploma in Financial Services & I currently work at Standard bank as a Universal Banker.
"My studies gave me a broader understanding of the financial industry both local and international, service and how to solve real problems.
Both qualifications equipped me with skills such as problem solving, creative thinking and critical analysis to become one of the best in the financial industry.
The learning units or rather the modules are relevent to the real world such as Financial Services Operations gives you an understanding of the financial industry (money laundering and terrorist Finance), mathematics enables you to think critically and accounting allows you to solve problems.
Ethical behavior is one of the top things in the financial industry it teaches you to hold the height level of integrity."