Thank you for visiting the Postgraduate School Fund Management website.
In order to create a more enjoyable user experience we have changed the way we do things, you will now find 4 separate pages will calls and funding opportunities listed per graduate-level – Honours, Master, Doctorate and PDRF.
Are you a currently NRF-funded Doctoral student or Postdoctoral fellow? If yes, this opportunity for mobility funding is for you.
Call for Applications Globalink Research Award Thematic Call
For more info click here.
Closing date: 25 November 2022
Call for Applications – NRF Honours Funding Application for the 2023 Academic Year
The DSI and NRF are pleased to announce a call of new applications for NRF Postgraduate Student Funding for the 2023 academic year.
The NRF minimum academic requirement for postgraduate funding is 65%. The entry age requirement is 28 years or younger for Honours in the year of application.
Applicants must click here to apply on the NRF Connect website.
Register with your ORCID credentials. Should you not have any, please register on ORCID to gain access.
Remember to 'Sync' your CV with the NRF Online Submission CV, should you have one first.
Click Apply to create an application and start completing your application. For more instructions you may like to use the Application Guide attached on this email.
Click here for manuals and tutorials on how to use the system is available on the NRF website.
NRF Connect Applications User Guide
DSI NRF Honors Application and Funding Guide for 2023
Applicant Cut-off Dates
| | | |
| --- | --- | --- |
| Scholarship Category | Opening date | Closing date |
| First-time General Honours Scholarships | 1 Apr 2022 | 20 Nov 2022 |
Institutional Contact Person
Mr. Thabiso Masango
Tel: 0115593287
Email: thabisom@uj.ac.za
Mr. Boitumelo Mokoena
Tel: 011 559 7208
Email: bjmokoena@uj.ac.za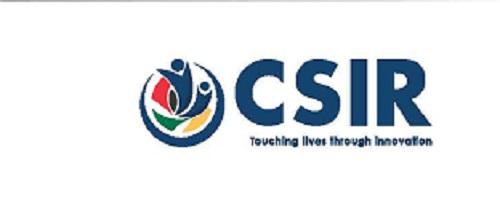 Call for Postgraduate Bursary Applications Call for 2023
The CSIR and the Department of Science and Innovation (DSI) are pleased to announce the DSI CSIR Inter-bursary Support Programme (IBS) – Mining Thematic Area call for applications.
Opening Date: Friday, 14 October, 2022
Closing Date: Friday, 11 November, 2022
Late applications will not be considered.
The IBS postgraduate bursary support is intended in funding students approved for or registered for full time studies for Honours/ 4th year Engineering/Postgraduate Diploma, Masters or PhD degrees at any South African public university. Students who are interested in pursuing post graduate studies in the following Thematic areas to support the People Centred Mine Modernisation drive:
Mining Engineering
Engineering Geology
Rock Engineering
Mechatronics Engineering
Data Modelling and Machine Learning
Electrical and Electronics engineering (sensor design engineering),
Systems Engineering
Software Engineering (software design and integration)
Environmental Engineering / Environmental Science
Civil engineering / Geotechnical
Energy and renewable energy
The detailed eligibility guidelines document, FAQ document, advert, and link to access the online application forms for Honours, Masters and Doctoral levels are attached on this email. Please complete the online application form and submit all the required supporting documents on the application system. For more information click here
Should you have any queries with regards to the call requirements or application procedure, please contact:
Justice Komane
Tel: 012 841 3304
Email: HCD-INTERBURSARY@csir.co.za
Or
Katlego Ramonyai
Tel: 012 842 7519
Email: HCD-INTERBURSARY@csir.co.za
The Postgraduate School would like to share the_ Tiso Foundation Bursary Applications Open
The Tiso Foundation Bursary application for 2022/3 are open. This bursary provides funding for master's & PhD programmes and the closing date is the 30th of September 2022. Kindly share information with students within your faculty.
Student can apply online via, click here for the application
Closing date: 30 September 2022
Call for Proposals 2023: SA _JINR Research Grants Concept Notes 2022/2023
This application form must be completed by researchers intending to submit a full research proposal in the year 2023. Applicants must ensure that they have completed/updated their Curriculum Vitae (CV) on the National Research Foundation's NRF Connect system at here.  The CV is required for the NRF and the JINR to review the Concept Notes submitted
Completed application forms must be submitted to the NRF by the Designated Authority (DA) by 30 September 2022, addressed to
Ms Sphumelele Duma and Ms Mpai Motsei at the email addresses indicated below.
For more info click here.
Bursaries – SANSA
South Africa needs an increase in science and engineering graduates if we are to effectively resource the country with necessary and scarce skills to achieve goals of the National Development Plan and ensure a successful and sustainable future for our citizens. SANSA provides post graduate degree bursaries to contribute to the national target for qualified
For more info click here
Application Closing Date: 30 September 2022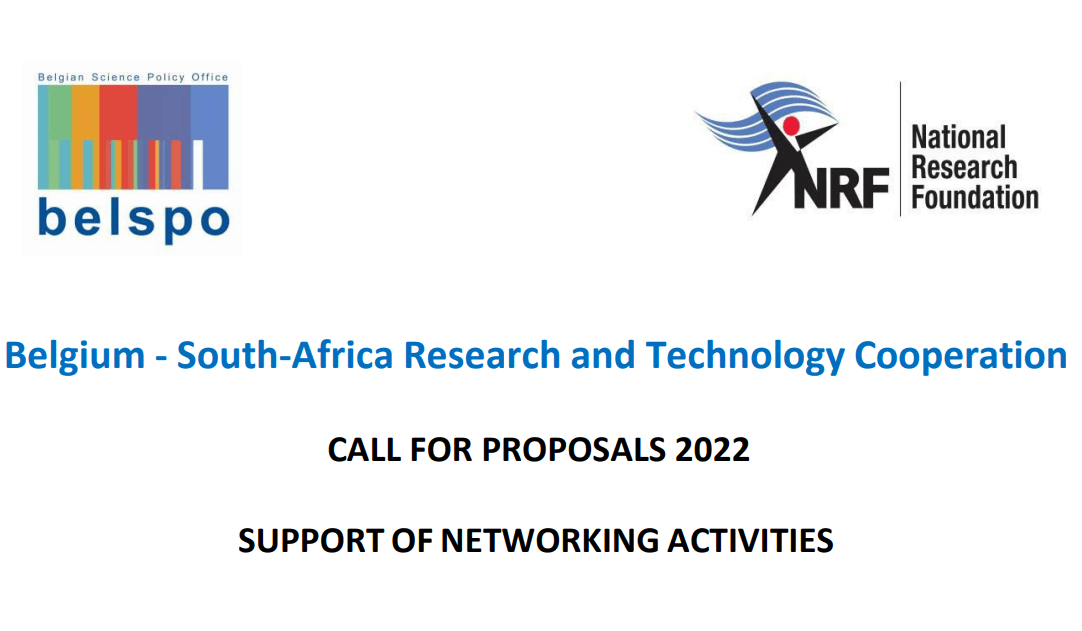 Call for Proposals 2022: Belgium – South-Africa Research and Technology Cooperation
Application procedure
The onus is on the applicant to find their own research partner(s). Proposals must be received in due time in both South Africa and in Belgium (via the Application Form). Proposals which have only been received in either South Africa or Belgium, but not both countries, will not be considered for funding. The call process is highly competitive therefore application does not guarantee funding. Both sides have different submission formats. Belgian side applicants should fill the format from Belgian website.
For more info clickhere.
The deadline for submission is 23 September 2022.
NRF: Call for Applications: SA_ Swiss-Lead-Agency-Funding- Opportunity_ 2022/2025
The South African PIs must submit their collaborative research proposals through an online application process to the NRF on the NRF Connect system here. Rejected application during the screening phase will be given a maximum of three working days from date of email receipt to query the outcomes thereof. Please make use of the 'General Application Guide 2023' for assistance on the steps to follow when applying for international research grants. The link to the guidewill be published here.
PIs must attach the required compulsory documents in PDF format in the following order:
– CVs of all consortia partners including the Swiss Principal Investigator.
– Budgets of the Swiss Principal Investigator.
– Budget division of the South African team, in particular budget sharing between the historically
advantaged and historically disadvantaged institutions.
Failure to submit compulsory documents will result in the disqualification of the application and will make
the entire project consortium ineligible.
For more info click here.
The deadline for submission : 23 September 2022
Sasol-NRF Postdoctoral Innovation Fellowship Programme
CALL FOR PROPOSALS
The National Research Foundation (NRF) and Sasol are pleased to announce Sasol-NRF Postdoctoral Innovation Fellowships Program. This program is an extension of the Agreement to fund research in energy transition that was reached in December 2021.
For more information click here.
Applicant Closing Date: 20 September 2022
Call for Bursary Application
Do you need help to find your tertiary qualification this year?
Look no further, we are here for you.
KCT-ZA is offering a bursary funding to students registered on Gauteng University financial aid, for more information click here.
Closing Date: 02 September 2022
Please email fully completed application form to Bursary@ktc.za.com
Call for application, CETA Bursary 2022/2023
The CETA hereby invites all stakeholders and any other interested parties to apply for Discretionary Grant (DG) funding to implement skills development interventions in the construction sector. The grants are intended to address the national and sectoral priorities as well a contribute to the achievement of the targets set by the CETA in terms of its Strategic Plan.
For more info click here.
Application Closing Date: 26 August 2022