The Honours degree at UJ focuses on preparing students for research and postgraduate study in a field of their choice. The learning experience at UJ helps Honours students to deepen their understanding of the subject matter in their respective field. UJ Honours graduates are extremely well versed in their subject matter, have fine-tuned research and critical thinking skills, and are ready for the next phase of their journey.
The Postgraduate School (PGS) provides support to the University of Johannesburg's Honours students. This is done through the Postgraduate Fund Management (PFM) area. PFM is responsible for communicating the various postgraduate funding options made available at UJ for Honours level of study.
Click here to view the Postgraduate Funding Opportunities PDF document
Honours Bursaries and Scholarships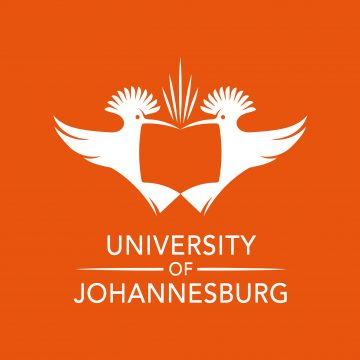 Call for Applications: Full-time Bursary in Engineering and the Built Environment
Reatile Foundation Trust in partnership with the University of Johannesburg is accepting applications for full-time registered students in the field of Engineering and the Built Environment, for more information click here
Closing Date : 03 February 2023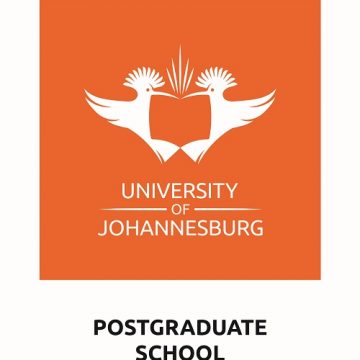 2023 UJ Honours Degree/Postgraduate Diploma Bursary
UJ Honours Degree/Postgraduate Diploma Bursaries
In 2023, UJ is offering an excellent opportunity to candidates in specific departments to complete their Honours degree or Postgraduate Diploma.
Students may apply for a bursary only if accepted or conditionally accepted for an Honours degree in a host department.
Please liaise directly with the relevant faculty pertaining to the application submission deadline.
Click here to view the application form
UJ Honours & PGDip-Bursaries 2023
Closing Date: 13 January 2023
Call for Applications – NRF Honours Funding Application for the 2023 Academic Year
The DSI and NRF are pleased to announce a call of new applications for NRF Postgraduate Student Funding for the 2023 academic year.
The NRF minimum academic requirement for postgraduate funding is 65%. The entry age requirement is 28 years or younger for Honours in the year of application.
Applicants must click here to apply on the NRF Connect website.
Register with your ORCID credentials. Should you not have any, please register on ORCID to gain access.
Remember to 'Sync' your CV with the NRF Online Submission CV, should you have one first.
Click Apply to create an application and start completing your application. For more instructions you may like to use the Application Guide attached on this email.
Click here for manuals and tutorials on how to use the system is available on the NRF website.
NRF Connect Applications User Guide
DSI NRF Honors Application and Funding Guide for 2023
Applicant Cut-off Dates
| | | |
| --- | --- | --- |
| Scholarship Category | Opening date | Closing date |
| First-time General Honours Scholarships | 1 Apr 2022 | 20 Nov 2022 |
Institutional Contact Person
Mr. Thabiso Masango
Tel: 0115593287
Email: thabisom@uj.ac.za
Mr. Boitumelo Mokoena
Tel: 011 559 7208
Email: bjmokoena@uj.ac.za
CSIR BURSARY PROGRAMME: CALL FOR 2023 INTAKE
The Council for Scientific and Industrial Research (CSIR), an entity of the Department of Science and Innovation, invites applications from students wishing to pursue a career in research, technology development and innovation as well as corporate/support areas.
For more information click here
Closing date: 15 July 2022
For enquiries: Bursaryprogramme@csir.co.za
To apply for the bursary click here
The Queen Elizabeth Commonwealth Scholarships are now open for applications for students who would like to pursue their Master's in 2023
Further details of the scholarships, including eligibility, host universities, and details on how to apply, are available on the Queen Elizabeth Commonwealth Scholarships (QECS) website:  www.acu.ac.uk/qecs.
Queen Elizabeth Commonwealth Scholarship
Queen Elizabeth Student Poster 
Applications will close on 24 May at 4 PM (UTC).
Any queries relating to the scholarships could be directed to Ms. Dudu Mbatha and her email address is rdmbatha@uj.ac.za.
Fulbright South Africa 2023-2024 Scholarship: Call for Applications
Fulbright is inviting UJ postgraduate students to apply for master's or doctoral scholarships to study in the United States. The scholarship is available for South African citizens and permanent resident students.
For more details about the scholarships, students are welcome to visit the website: Click here
The closing date for the call is the 1st of May 2022.
Global Sustainable Electricity Partnership
Closing Date: 11 April 2022
Education for Sustainable Energy Development
Available to full-time master's students from developing countries pursuing studies in the fields of zero-carbon energy, smart grids, electric transportation, energy storage, advanced electricity technologies, public policy, economics, law or political science.
More information: globalelectricity.org/scholarship
NRF 2022 Honours Funding Application Workshop
Please note that all funding opportunities advertised below are prefixed with the closing date for applications/submissions. Please read the relevant opportunity for more details: