NRF 2024 Masters & Doctoral funding application workshop which was held on the 22 May 2023
CSIR Information Sharing Session: Bursary Programmes and Application Processes 2023
For more about the Information Session, click here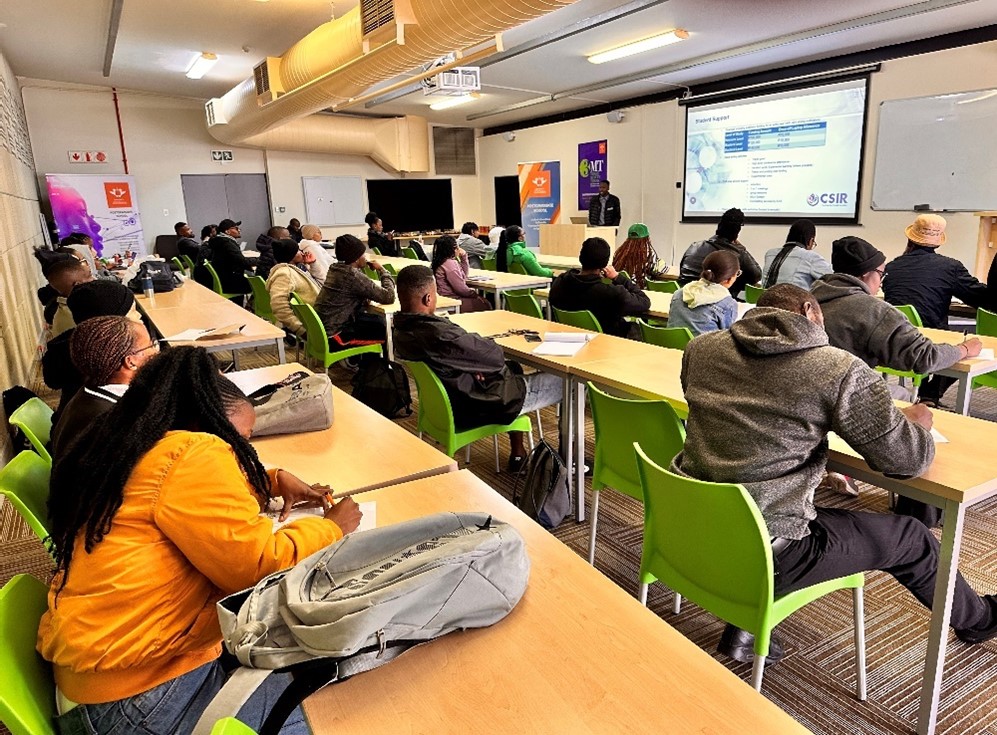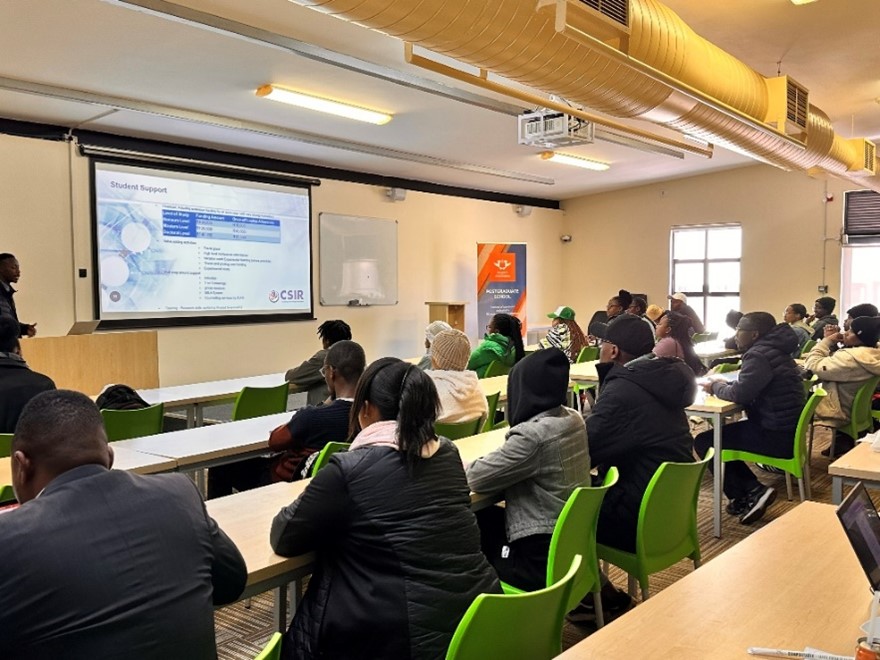 The Strategic Research Support in collaboration with the Centre For Emerging Researchers will be hosting a Workshop on "Writing and Publishing in a Changing Higher Education Landscape: Insights from Early Career Scholars" and invite our Undergraduate and Postgraduate Students, Post-Docs, and Early Career Researchers.
Date: 28 September 2023
Time: 10h00 -13h00
Venue: MS Teams/Zoom (we will share the link closer to the workshop date)
For more information, click here.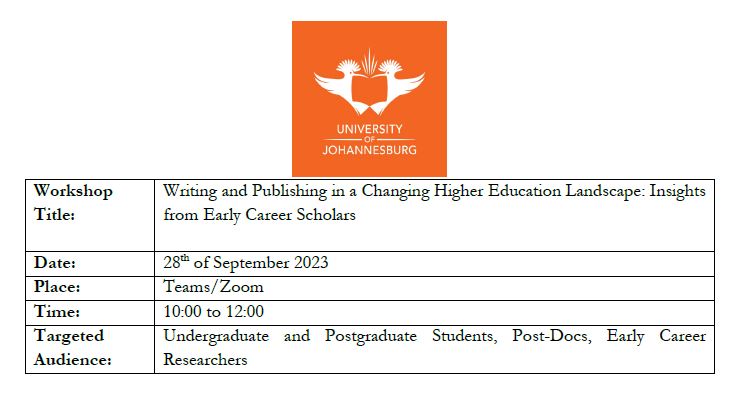 If interested in the workshop, kindly RVSP by clicking here before or by the 26 September 2023.
NRF 2024 Honours Funding Application Workshop
You are cordially invited to attend the NRF 2024 Honours funding application workshop. The programme is attached for the event, and your attendance would be highly appreciated.
Date: 2nd November 2023
Time: 09:00 – 10:30 am
Target Group: Students intending to pursue Honours studies in 2024.
Please find the recording of the session here: https://youtu.be/I9Y85o7jghk.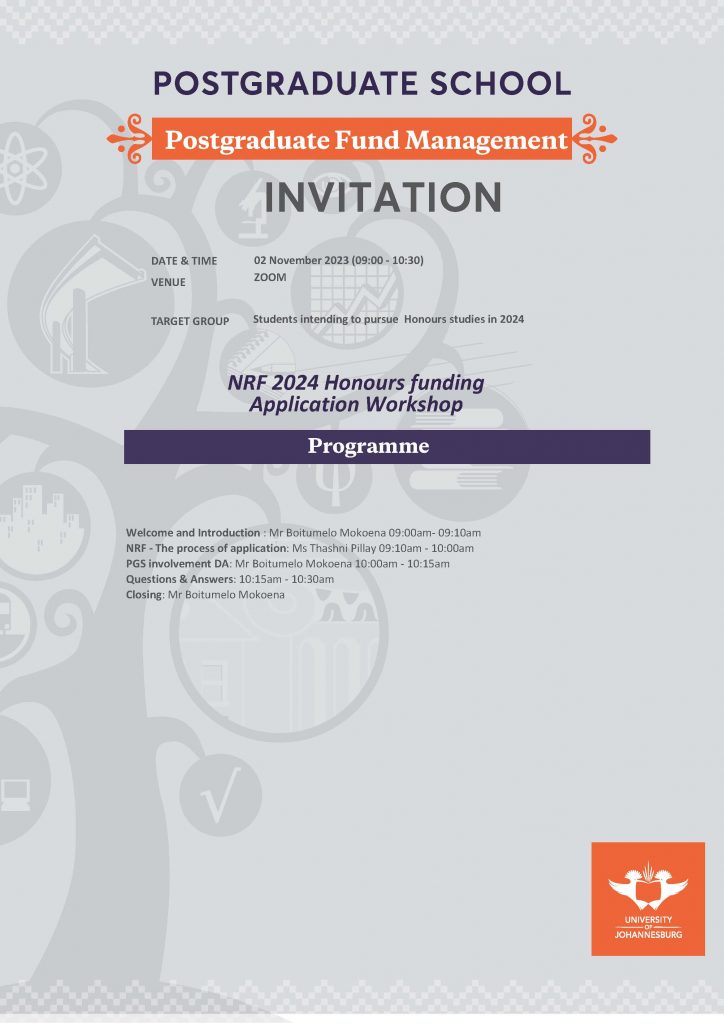 Kindly direct all enquiries to the below contact:
Mr Boitumelo Mokoena                Mr Ntokozo Manana               Mr Thabiso Masango
Email: bjmokoena@uj.ac.za            Email: nmanana@uj.ac.za        Emial: thabisom@uj.ac.za
Tel: 011 559 7208                               Tel: 011 559 4530                       Tel: 011 559 3287