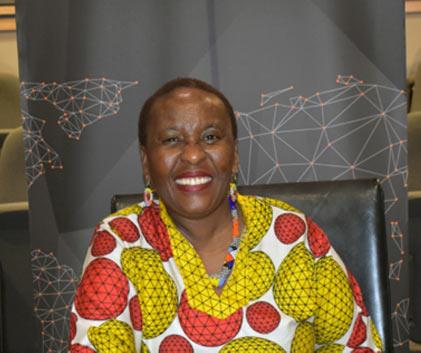 About Prof Boitumelo Diale​​
Associate Professor in the Department of Educational Psychology and Vice Dean of Teaching and Learning in the Faculty of Education at the University of Johannesburg. Prof Diale is also a registered Educational Psychologist with the HPCSA and an Employee Wellness Practitioner. Prof Diale is passionate about the career development across the lifespan and believes in approaching career development from a life design framework. This has sparked her  interest in the career transitioning of youth in general, and in particular youth with neurodiverse needs. Her keen interest in children and youth with autism has seen her presenting in various forums, both nationally and internationally. Prof Diale's secondary interest in in the fields of gender and sexuality studies and on violence and bullying in schools in relation to career development. Prof Diale is currently a Visiting Professor at the University of Nigeria, Nsukka.
Teaching
Teaches Career Development at master's level and supervises master's and doctoral research studies.
Research
Areas of research focus on career development and career transitioning; career development of youth with neurodiverse learning needs; career development, gender, and sexual identity; Autism in children and youth and violence and bullying in schools and the workplace and its impacts on career development of people.
Community engagement
Prof Diale is the co-coordinator for Centre for Neurodiversity@UJ, based at the Soweto Campus and focuses on career transitioning of people with neurodiverse needs in communities. Her national community role is recognised through leadership position she holds as:
President of the Convocation at UJ
Chairperson of the South African College of Applied Psychology (SACAP) Academic Board
Advisory Borad member of ECHO Autism South Africa, under the leadership of Prof Trina Spencer from University of South Florida, USA.
Former Chairperson and current member of the South African Career Development Association (SACDA) Board