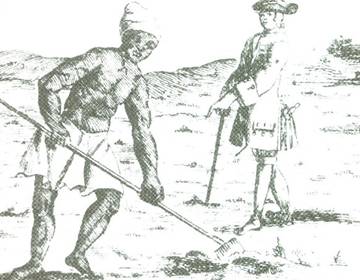 About Prof Gerald Groenewald
I studied at the University of Cape Town where I trained in both History and Linguistics, and obtained the degrees BA (Hons) MA PhD. I have several ongoing research interests that mostly centre on the development of a unique society at the Cape of Good Hope during the seventeenth and eighteenth centuries, when it formed part of the empire created by the Dutch East India Company (VOC). A hallmark of my work is the nuanced location of the Cape colony within its dual contexts: the Indian Ocean world of the VOC, as well as the social and cultural worlds of Western Europe. Currently I mostly pursue research on crime, punishment and slavery; gender, family and sexuality, as well as aspects of the history of the Afrikaans language.
Copies of most of my publications can be found at https://johannesburg.academia.edu/GeraldGroenewald
Recent Publications
'Culture and society at the Cape of Good Hope, 1652-1795', in Thomas Spear et al. (eds), Oxford Research Encyclopedia of African History (Oxford & New York: Oxford University Press, 2020), online.
'Slaves, Khoikhoi and the genesis of Afrikaans: The development of a historiography, c. 1890s-1990s', South African Journal of Cultural History 33, 2 (2019), pp. 1-24.
(with Jac Conradie, University of Johannesburg), 'Die ontstaan en vestiging van Afrikaans', in W.A.M. Carstens & N. Bosman (eds), Kontemporêre Afrikaanse Taalkunde (2nd ed., Pretoria: Van Schaik, 2017), pp. 27-60.
(with Gerald Stell, University of the West Indies), "n Persepsuele verslag van Afrikaans in Namibië: Tussen lingua franca en sosiaal-eksklusiewe taal', Tydskrif vir Geesteswetenskappe 56, 4-2 (2016), pp. 1128-48.
'Honour, morality and sexuality in the eighteenth-century Cape Colony', in Penny Russell & Nigel Worden (eds.), Honourable Intentions? Violence and Virtue in Australian and Cape Colonies, c. 1750 to 1850 (London & New York: Routledge, 2016), pp. 186-201.
'Southern Africa and the Atlantic world', in D'Maris Coffman, Adrian Leonard & William O'Reilly (eds), The Atlantic World, 1450-1850 (London & New York: Routledge, 2015), pp. 100-116.
'Tavern of two oceans: Alcohol, taxes and leases in the seventeenth-century Dutch world', New Contree (Special Edition: 'Regional histories of the Cape in transnational perspective') 73 (2015), pp. 1-15.