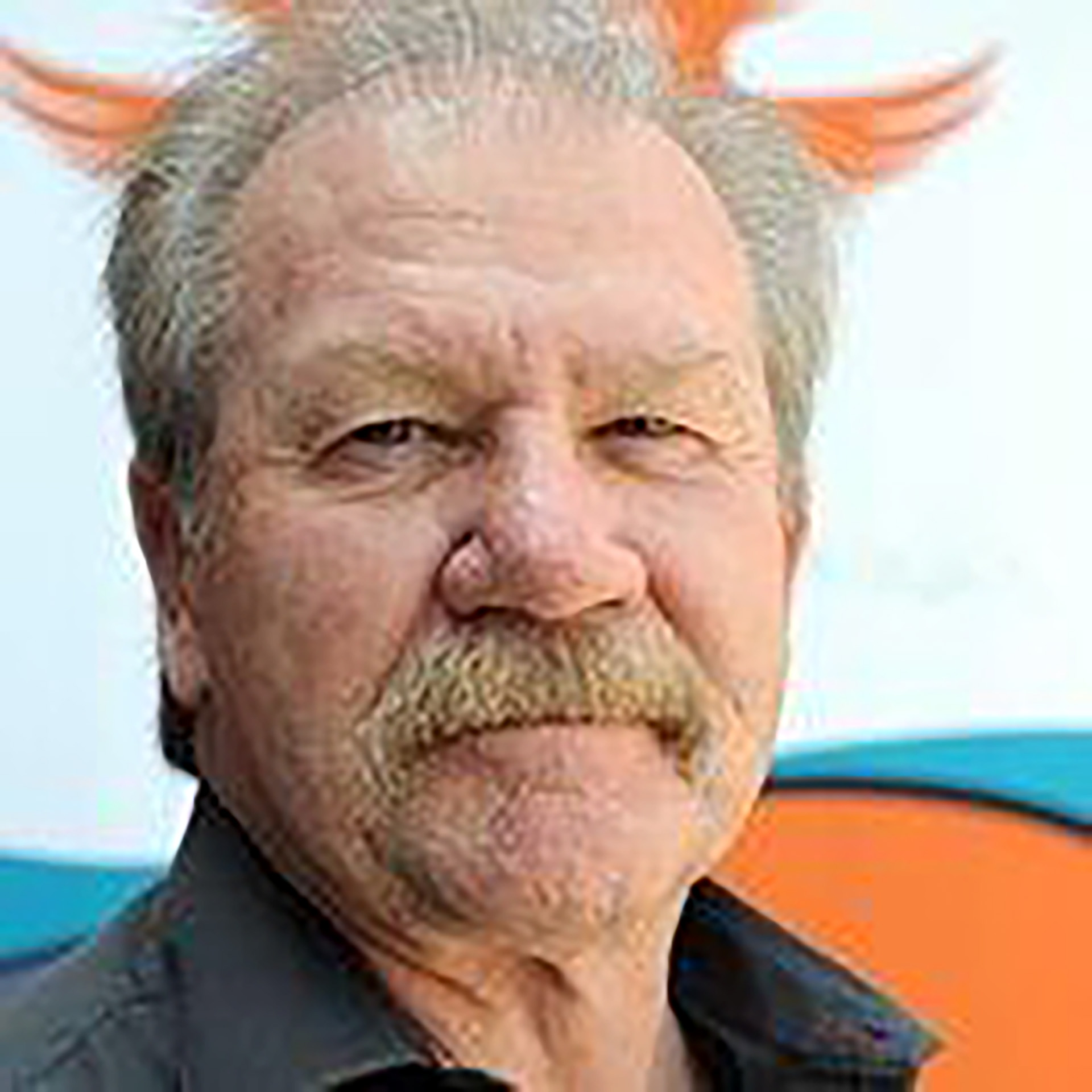 About Dr Martyn van der Merwe
Dr van der Merwe is involved in the teaching of the Post Graduate Certificate in Education, the Advanced Diploma in Remedial Education, the Post Graduate Diploma in Inclusive Education, the Honours in Inclusive Education, as well as the Masters in Educational psychology programs.
He is a teacher educator who firmly believes that who the teacher is, is more influential than what the teacher knows in educational interactions. Interactions based on invitational and authentic relationships form the core of his beliefs. His research interests are located in particularly the inclusive pedagogies and strategies that teachers use to facilitate equitable learning spaces. A further interest lies in the teacher disposition and the identification and development of such dispositions for the changing teaching profession. This focus is further extended to mentoring and mentoring practices of mentor teachers.
These interests are grounded in a critical realist position in ascertaining the structural factors which may facilitate or constrain the agency of newly qualified teachers to act as change agents in the teaching profession.
Undergraduate teaching includes: Education and Teaching studies (for PGCE); and Scholastic Assessment (ADE). Postgraduate Teaching includes: Assessment in Inclusive schools (PGDE); Inclusive pedagogies (B Ed Hons – Inclusive Ed); and Educational Psychology Special interest Areas (Inclusive Education) (MEd Educational Psychology) Postgraduate Supervision: Dr van der Merwe supervises a number of postgraduate students at both Masters and PhD level in the field of Inclusive Education and Educational Psychology.Most recent graduates include:
Doctoral Me I Karsten (Phd) (higher Education) (October 2018)
Thesis: A self-determination intervention to support integration into higher education using a design-based approach
Supervisor: Dr. MP van der Merwe
Co-supervisor: Dr A van ZylMe L Thomas (Phd) (Inclusive Education) (October 2018)
Thesis: Compensating for Barriers to Developmental Dyslexia
Supervisor: Dr. MP van der Merwe Co-supervisor: Prof. A Burke
Co-supervisor: Dr JV Fourie
Me. JV Fourie (D.Ed) (Inclusive Education) (March 2017) Thesis: School based collaborative support networks in fostering inclusive education in selected South African schools Supervisor: Dr. MP van der Merwe Co-supervisor: Prof. TM Makoelle
Me. TL Bekker (Phd) (Inclusive Education) (August 2016) Thesis: Enabling Epistemological Access: Exploring the pedagogical choices of Intermediate Phase teachers Supervisor: Dr. MP van der Merwe Co-supervisor: Prof. TM Makoelle
Masters Me R De Villiers (M. Ed.) (Educational Psychology) Cum Laude (to be conferred October 2019) Theme: Supporting a foundation phase learner presenting with specific learning difficulties in building resilience: A transdisciplinary approach
Supervisor: Dr. M.P. van der Merwe
Me M Opperman (M. Ed.) (Educational Psychology) (October 2018) Theme: A Funds-of-knowledge approach to inclusion in schools: The role of the School Based Support Team Supervisor: Dr. M.P. van der Merwe
Me T Boatsi (M. Ed.) (Educational Psychology) (October 2018) Theme: Protective factors towards teacher resilience in a privately funded independent school Supervisor: Dr. M.P. van der Merwe
Me B Ngcezulla (M. Ed.) (Educational Psychology) (October 2018) Theme: Investigating inclusive classroom practices top support learners identified as LSEN in mainstream schools Supervisor: Dr. M.P. van der Merwe
Me C Wessels (M. Ed.) (Educational Psychology) (October 2017) Cum Laude Theme: Notions of well-being in Grade10 learners using mobile technologies in a private school classroom Supervisor: Dr. M.P. van der Merwe
Co-supervisor: Prof G Lautenbach
Me C Scholtz (M. Ed.) (Educational Psychology) (Aug 2016)
Theme: Invitational Dispositions of School Based Support Team coordinators in primary schools in Ekurhuleni South District
Supervisor: Dr. M.P. van der Merwe
Me CL Wilson (M. Ed.) (Inclusive Education) (2015)
Theme: Teachers as facilitators of self-regulation in learners who present with challenging behaviour in the foundation phase
Supervisor: Dr. M.P. van der Merwe Co-supervisor: Me. J.V. Fourie
Me K Collins (M. Ed.) (Educational Psychology) (2015) Theme: Exploring classroom support to enhance beliefs of self-worth of a female, adolescent learner living in an assisted-living space Supervisor: Dr. M.P. van der Merwe
Selected recent publication: Vicarious learning enabling the development of student teacher professional identity during an educational excursion. K Steenekamp, MP van der Merwe and A Mehmedova. South African Journal of Education, Volume 38, Number 1, February 2018
Inclusive Teaching in South Africa – MP van der Merwe (Editor) (201600 ISBN 978-1-928355-02-1ISBN 978-1-928355-03-8 (e-book) DOI: 10.18820/9781928355038
· Training needs of aspirant teachers for the practice of Inclusive Education in schools TM Makoelle & van der Merwe, MP (pp. 21-29)
· Invitational Dispositions: A key to inclusion in the Foundation phase – van der Merwe, MP, & FH Oldacre (pp. 89-102)
Proceedings of the Sixth Annual Teaching Symposium/Didactics Symposium ISBN 978-0-620-64711-3 (Peer reviewed) Effective foundation phase teaching thorough Invitational disposition: a case study of final year students MP van der Merwe & F Oldacre
Educational change and inclusion: lessons from a collaborative action research TM Makoelle & MP van der Merwe Mediterranean Journal of Social Sciences; Volume 5, No 14. (2014): DOI: 10.5901/mjss.2014.v5n14p169
International Journal of Education and Research Vol. 2 No. 7 July 2014 Information communication technologies (ICTs) and inclusive pedagogy: a South African perspective Makoelle TM & M van Der Merwe
Exploring pedagogical choices of preservice teachers for culturally responsive teaching MP van der Merwe & TL Bekker Educational Research for Social Change; Volume 2, No. 2. (2013) ISSN: 2221-4070 Teachers' implementation of adaptive methods of assessment (specifically amanuenses) R Venter, H Dunbar-Krige & MP van der Merwe (accepted by South African Journal of Education for publication in 2013)
Teacher knowledge building through conversation H Tillema, GW van der Westhuizen & MP van der Merwe (Submitted to EDUCATION AS CHANGE – Nov. 2012 Student-onderwysers se verskillende interpretasies en gebruik van leerteoriekonsepte GW van der Westhuizen & MP van der Merwe SA Tydskrif vir Geesteswetenskappe, 50 (1), Maart 2010
Involvement in published books
Inclusive Teaching in South Africa – MP van der Merwe (Editor) (2016 – to be released in October) ISBN 978-1-928355-02-1ISBN 978-1-928355-03-8 (e-book) DOI: 10.18820/9781928355038Training needs of aspirant teachers for the practice of Inclusive Education in schools TM Makoelle & van der Merwe, MP (pp. 21-29)
Invitational Dispositions: A key to inclusion in the Foundation phase – van der Merwe, MP, & FH Oldacre (pp. 89-102)
Mentoring for Learning: Climbing the Mountain – Harm Tillema, Gert van der Westhuizen, Kari Smith (Eds.) (2015) Sense publishers ISBN 978-94-6300-056-7
Knowledge building through conversation – Tillema, H, van der Westhuizen, GJ & van der Merwe, MP (pp. 1-19)
Invitational conversations in mentoring – van der Merwe, MP, & van der Westhuizen, GJ (pp199-223)