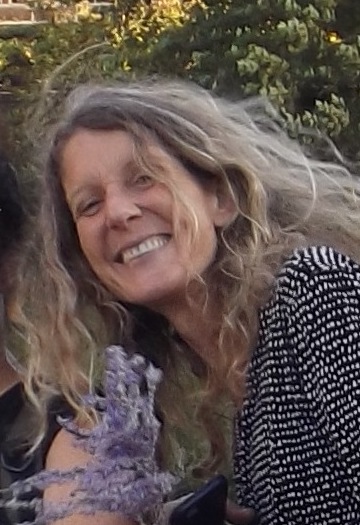 About Prof Thembisa Waetjen
Teaching
I teach first year Global History to 1500; a course on drugs and medicines; and post-graduate historical research methods.
In 2021, I was awarded the UJ Faculty of Humanities Teaching Innovation Prize.
Research
My research focus is twentieth century South African political and social history, with two main interests: medical humanities in South Africa and transnational Indian Ocean histories.
My funded projects are: "Cannabis histories and Apartheid's War on Drugs" (National Research Foundation); "SA/UK-MH: Medical Humanities co-working between South Africa and the UK" (Welcome Trust); and a co-authored book project with Goolam Vahed (UKZN) "A Small Ocean: Parochial Empire and Navigator Subjects between India and South Africa, 1880-1920."
Recent Publications
Dagga: How South Africa made a Dangerous Drug, 1902-1928.  in Lucas Richert and James H Mills (eds), Cannabis: Global Histories, Cambridge: MIT Press  (2021)
Cannabis Policing in Mid-20th Century South Africa Historia 65/1 (2020) with P Nkosi and R Devey.
The Politics of Narcotic Medicine in Early Twentieth Century South Africa Social History of Medicine, 32/3 (2019).
Global Opium Politics in Mozambique and South Africa, c 1880-1930 South African Historical Journal 71/4 (2019)
Opioids in South Africa: Towards a Policy of Harm Reduction, Cape Town: HSRC Press (2019).
'Pharmaceuticals and Modern Statecraft in South Africa: The cases of Opium, Thalidomide and Contraception' Medical Humanities, 44/4 (2018). With J Parle and R Hodes.
'The Rise and Fall of the Opium Trade in the Transvaal, 1904-1910″ Journal of Southern African Studies. 43/4 (2017).
"Poppies and Gold: Opium and Law-Making on the Witwatersrand, 1904-1910" Journal of African History, 57/3 (2016).
"Drug-Dealing Doctors and Unstable Subjects: Opium, Medicine and Authority in the Cape Colony, 1907-1910" South African Historical Journal. 68/3 (2016).
"Sputnik from Below: Space Science and Public Culture in Cold War Southern Africa" Interventions: International Journal of Postcolonial Studies. 18/5 (2016).
Schooling Muslims in Natal: Identity, State and the Orient Islamic Educational Institute. (Pietermaritzburg: University of KwaZulu-Natal Press, 2015). With Goolam Vahed.