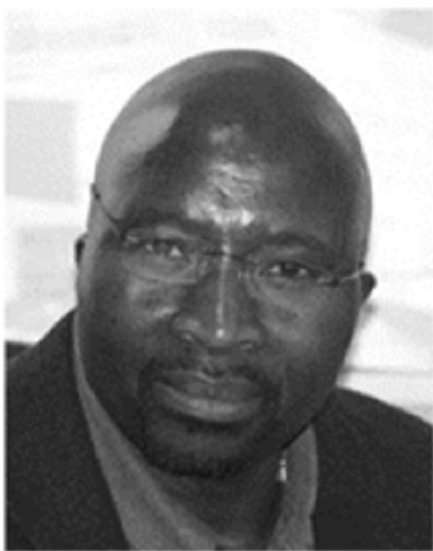 Kakoma is a Professor of Mathematics, Teacher Education, and Professional Development in the Faculty of Education at the University of Johannesburg, South Africa. His research is in Mathematics Teacher Education at Higher and Elementary levels, Numeric Cognition and Professional Development and Mentorship of Mathematics Teachers. He has taught Mathematics and Physics in various Northern and Southern African countries, the United Kingdom and the United States of America. He has supervised to completion Doctoral students from Africa, Greece and South Korea. He has been appointed Visiting Professor and Scholar at various universities, including the University of British Columbia, the University of Cambridge Centre for Neuroscience in Education (CNE), the University of Alabama, Bahir Dar University and Stanford University USA.
Recent publications
Luneta, K. (ed.) (2021) Mathematics Teaching and Professional Learning in sub-Sahara Africa. Research in Mathematics Education. Springer Nature Switzerland AG ISBN: 978-3-030-82723-6 https://doi.org/10.1007/978-3-030-82723-6
Luneta, K. (ed.) (2018) Teaching mathematics Foundation to Senior Phase 2nd edition. Cape Town: Oxford University Press South Africa: ISBN: 978 0 19 041739 0
Ramhurry, R. & Luneta. K. (2021) GETTING BY WITH A LITTLE HELP FROM MY FRIENDS: THE CONTRIBUTION OF MENTORSHIP PRACTICES TO THE SOCIAL LEARNING OF THE NOVICE LECTURER IN THE CAPACITY OF BEING AN ACADEMIC South African Journal of Higher Education 35(6)151-168
Mbusi, N.P. & Luneta. K. (2021) Mapping pre-service teachers' faulty reasoning in geometric translations to the design of Van Hiele phase-based instruction South African Journal of Childhood Education a871.
Baidoo, J. , Adane M. & Luneta. K. (2020) Solving algebraic fractions in high schools: an error analysis Journal of Educational Studies 95-117 ISSN: 1680-7456
Luneta, K. (2021) Living cultural responsive mathematics education with/in indigenous communities Research in Mathematics Education 1-8
Legesse, M, Luneta, K. & Ejigu T. (2020.) Analyzing the effects of mathematical discourse-based instruction on eleventh-grade students' procedural and conceptual understanding of probability and statistics. Studies in Educational Evaluation 67 (2020) 100918
Maseko, J., Luneta, K. & Long, C. (2019.) Towards Validation of a rational number instrument: an application of Rasch measurement theory. Pythagoras, 40(1) 1-12.
Olusola A. & Luneta, K. (2018.) Nurturing Creativity in Early Years' Mathematics via Art-Integrated Mathematics Lessons. The International Journal of Early Childhood Learning, 25(4), 3-21.
Jazz R. & Luneta K. (2018.) Effective Teacher Training on Inclusive Practices: Using Needs and Interests to Design Professional Development and Follow-Up Support in South Africa. AJIE Asian Journal of Inclusive Education. 6(1) 21-47
Academic links
Research Gate: https://www.researchgate.net/profile/Luneta-Kakoma-2
ORCID: https://orcid.org/0000-0001-9061-0416
Publons: https://publons.com/researcher/3456438/kakoma-luneta/
Google Scholar: https://scholar.google.co.za/citations?user=9E5vd3AAAAAJ&hl=en