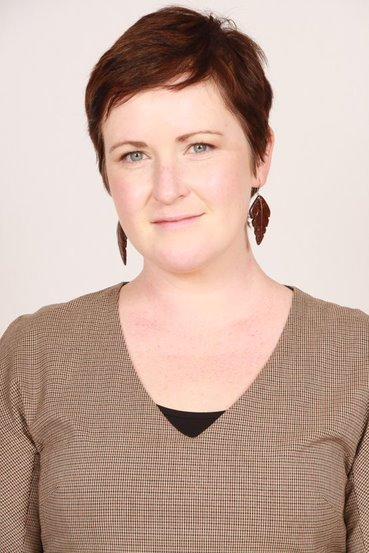 Karen McCarthy is a lecturer of English literature and Academic literacy in the DCE. Her research interests are narratology and ethics in narrative fiction, particularly with regard to representations of women and children.
Recent publications
"The split consciousness required to teach poetry to student teachers in a South African metropolitan university". In V. Nomlomo, Z. Desai, M. Mbelani, N. Dlamini, & J. September (eds), Masixhase abantwana bakwazi ukufunda nokubhala: Let us enable our children to read and write. Cape Town: University of the Western Cape, 2020.
"Present-Tense Narration and Representing Trauma in Anne Enright's The Gathering". KronoScope, 19(2). 2019: 212-227.
"A Fool's Errand: Blanchot, Mourning and The Sea". In P. Palazzolo, M. Springer, & S. Butler (eds), John Banville and his Precursors. London: Bloomsbury Academic, 2019.
"Making Poetry Accessible and Enjoyable: Towards Excellent Teaching". In: Harrison, G and Hendricks, M (eds), Lessons from the Kalahari: Tracking Teachers' Professional Development.  Cambridge: Cambridge Scholars Publishing, 2019.
Academic links
ORCID: orcid.org/0000-0002-0500-5199
Google Scholar: https://scholar.google.com/citations?user=Ped1ULMAAAAJ&hl=en
ResearchGate: https://www.researchgate.net/profile/Karen-Mccarthy-16
Academia.edu: https://johannesburg.academia.edu/KarenMcCarthy