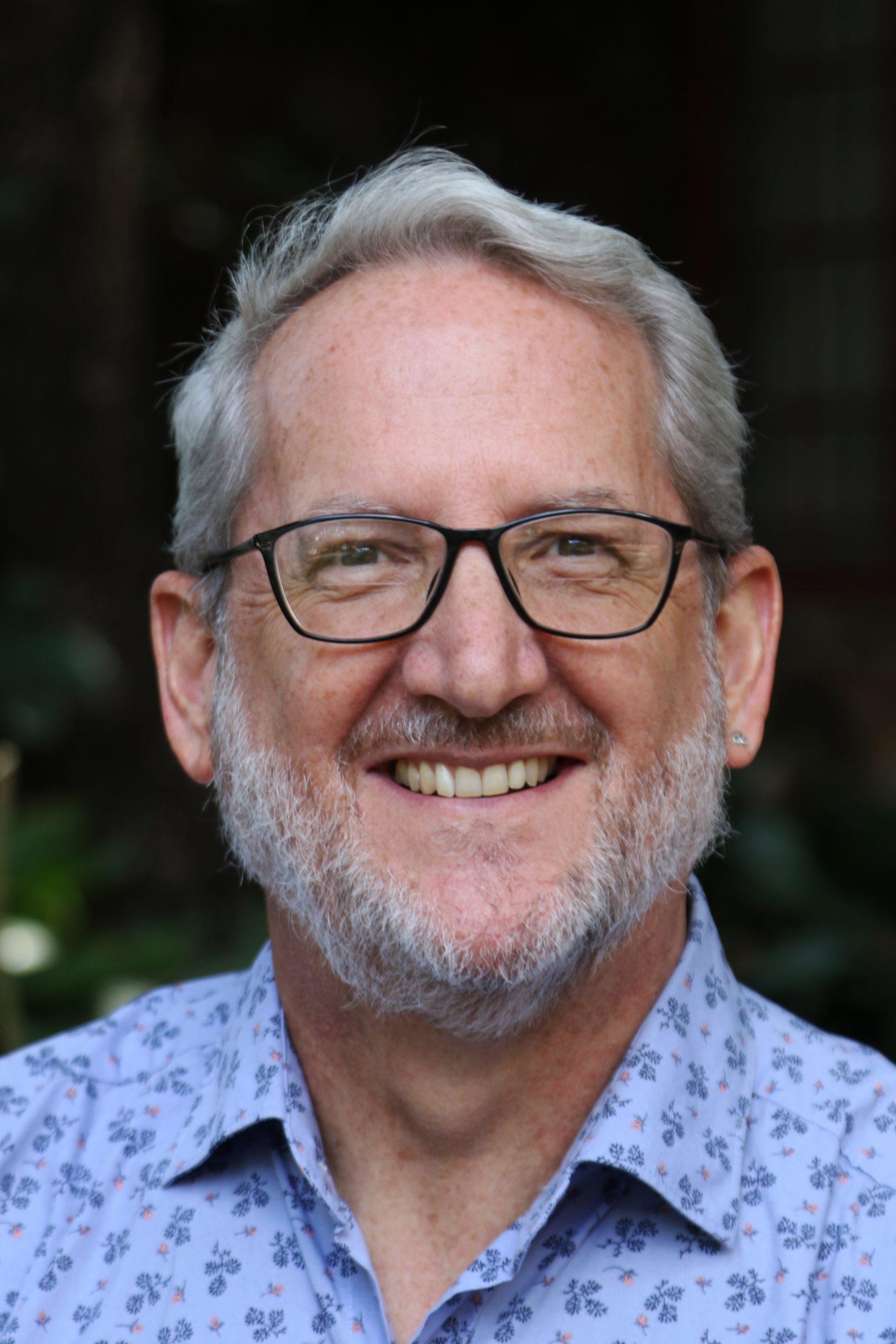 About Adrian D. van Breda
Academic Profile
Professor Adrian van Breda trained as a clinical social worker at UCT and did his doctorate at RAU in multicultural scale development. His research focus is resilience theory – how people, particularly individuals, families and organisations, bounce back from adversity, or even thrive in the face of adversity. Initially he studied the resilience of families having to deal with the repeated disruptions of family members travelling for work. He is currently doing much of his research with Girls and Boys Town, looking at the processes that youth follow as they transition out of the care of the child welfare system and journey towards independent living. He has recently replicated this study in a study of four African countries, including Ghana, Uganda and Zimbabwe, as well as elsewhere in South Africa. He is currently conducting a study on the relationships between vulnerability, resilience and academic progress of primary school children in a vulnerable community.
Adrian teaches introduction to social work and casework at undergraduate levels, and psychotherapy and clinical practice at postgraduate levels. He is the coordinator of the masters programme in Clinical Social Work. He also supervises postgraduate students within his primary research areas, viz. resilience, youth transitions and care-leaving. He is the Head of Department from 2020 to 2022.
Adrian is the editor of the Southern African Journal of Social Work and Social Development. He serves on the Board of the Centre for Social Development in Africa at UJ and the Centre for the Study of Resilience at the University of Pretoria. He is the former Vice President and currently an honoury life member of Resilio (The International Association for the Promotion and Dissemination of the Research on Resilience), the founding member and co-Director of the Africa Care-leaving Research Network, an Executive Committee member of the International Research Network on Transitions to Adulthood from Care, a member of the Professional Board for Social Work, and a member of the Ecometrics Panel and the Clinical Social Work Specialisation Panel of the SA Council for Social Service Professions.
Adrian was the recipient of a three-year NRF grant (2015-2017) towards his research on Youth Transitions out of Care towards Independent Living. He is a C2 NRF rated researcher (2017-2022). Adrian has a Google Scholar h-index of 20 and a Scopus h-index of 11. He has published 65 accredited research outputs, 82% of which are in international journals and half of which were published in the past five years. He has presented 61 conference papers, including 13 invited or keynote papers. He has chaired or co-chaired six international conferences, three of which were held outside South Africa. He has supervised 19 MAs and 4 PhDs to completion.
Research Interests
Resilience; care-leaving; youth transitions
Qualifications
MA (Clinical Social Work) UCT D Lit et Phil RAU
Recent Publications (2020-2021)
Mushonga, S., & van Breda, A. D. (in press 2021). Nonhuman systems as a source of interactional resilience among university students raised by alcohol-abusing caregivers in Lesotho. Social Work / Maatskaplikewerk.
Mokoena, P., & Van Breda, A. D. (in press 2021). School dropout among female learners in rural Mpumalanga, South Africa. South African Journal of Education.
Van Breda, A. D., & Addinall, R. M. (2021). State of clinical social work in South Africa. Clinical Social Work Journal, 49(3), 299-311. https://doi.org/10.1007/s10615-020-00761-0
Goemans, M., Van Breda, A. D., & Kessi, S. (2021). Experiences of young people preparing to transition out of cluster foster care in South Africa. Child and Adolescent Social Work Journal, 38, 227–237. https://doi.org/10.1007/s10560-020-00704-1
Strahl, B., van Breda, A. D., Mann-Feder, V., & Schröer, W. (2021). A multinational comparison of care-leaving policy and legislation. Journal of International and Comparative Social Policy, 37(1), 34-49. https://doi.org/10.1017/ics.2020.26
Mupaku, W., van Breda, A. D., & Kelly, B. (2021). Transitioning to adulthood from residential childcare during COVID-19: Experiences of young people with intellectual disabilities and/or Autism Spectrum Disorder in South Africa. British Journal of Learning Disabilities, 49(3), 341-351. https://doi.org/10.1111/bld.12409
Theron, L. C., & Van Breda, A. D. (2021). Multisystemic enablers of Sub-Saharan child and youth resilience to maltreatment. Child Abuse & Neglect, 119(2), 105083. https://doi.org/10.1016/j.chiabu.2021.105083
van Breda, A. D., Munro, E. R., Gilligan, R., Anghel, R., Harder, A., Incarnato, M., Mann-Feder, V., Refaeli, T., Stohler, R., & Storø, J. (2020). Extended care: Global dialogue on policy, practice and research. Children and Youth Services Review, 119, 105596. https://doi.org/10.1016/j.childyouth.2020.105596
Hlungwani, J., & Van Breda, A. D. (2020). Female care-leavers' journey to young adulthood from residential care in South Africa: Gender-specific psychosocial processes of resilience. Child & Family Social Work, 25(4), 915-923. https://doi.org/10.1111/cfs.12776
Van Breda, A. D. (2020). Patterns of criminal activity among residential care-leavers in South Africa. Children and Youth Services Review, 109, 104706. https://doi.org/10.1016/j.childyouth.2019.104706
Turton, Y. J., & Van Breda, A. D. (2020). The role of social workers in and after political conflict in South Africa: Reflections across the fence. In J. Duffy, J. Campbell & C. Tosone (Eds.), International perspectives on social work and political conflict (pp. 128-141). London: Routledge.
Van Breda, A. D. (2020). Resilience and culture in South Africa: The case of 'acceptance'. In U. Straub, G. Rott & R. Lutz (Eds.), Knowledge and social work: Volume VIII: Social work of the South (pp. 327-344). Paulo Freire Verlag.
https://scholar.google.co.za/citations?user=NsnoHk0AAAAJ&hl
Message to students
I am committed to providing social work education that is of the highest quality, that is relevant and useful, and that advances African and local ways of thinking, being and doing. I was a practitioner long before I was an academic, and my feet remain rooted in the field. I am demanding and not easily satisfied, but I am also supportive and invested in your development. If you are interested in growing as a social worker, whether at undergraduate or postgraduate levels, we'll get along well! I hope that you leave any encounter with me feeling that you have been attended to and stretched.