About
Home » Engineering & Built Environment » Departments » Department of Metallurgy »
Historical Perspective
Beginning of the Material Science – People began to make tools from stone – Start of the Stone Age about two million years ago. Natural materials: stone, wood, clay, skins, etc.
The Stone Age ended about 5000 years ago with introduction of Bronze in the Far East.  Bronze is an alloy (a metal made up of more than one element), copper + < 25% of tin + other elements
Stone Age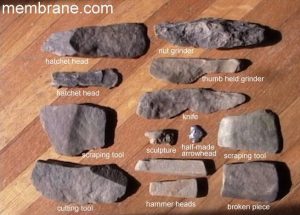 Bronze age
Bronze: can be hammered or cast into a variety of shapes, can be made harder by alloying, corrode only slowly after a surface oxide film formsIron Age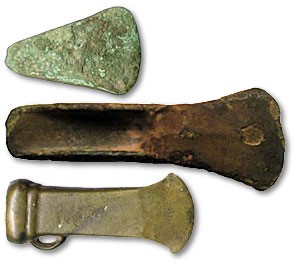 The Iron Age began about 3000 years ago and continues today. Use of iron and steel, a stronger and cheaper material changed drastically daily life of a common person.
Age of Advanced materials: throughout the Iron Age many new types of materials have been introduced (ceramic, semiconductors, polymers, composites…). Understanding of the relationship among structure, properties, processing, and performance of materials.  Intelligent design of new materials.
Just as awkward, learning to manipulate copper using heat was most likely an accident.
With the use of fire, other manipulations of metal also came to light, which contributed significantly to the development of metallurgy.  It was found that by applying heat, one could either cast metal by pouring metal into moulds or extract the metal by smelting.
After stumbling upon the changing properties of copper, some Neolithic communities in eastern Anatolia started producing crude weapons and tools from copper and found that the newly 'forged' equipment's lifespan was greater than their stone counterparts.
Some of the earliest objects that were produced by smelting copper are known in Iran.
Projects
UJ was involved in the development and casting of the adept air plane engine. the engine was cast in our foundry laboratory.ADEPT's use of the latest technology 3D CAD packages enables virtual design and prototyping to validate form, fit and function in a concurrent engineering environment, and the use of engine design and simulation software all mean that the design stage is stable, cost-effective and rapid.
The ADEPT engine range features a novel and unique (in GA) engine architecture. The 120deg V6 engine layout gives the best solution to the requirements for a lightweight, compact engine with extremely high mechanical strength and integrity, as well as excellent balance, uniform cooling, and the optimum integration of the engine/Propeller Speed Reduction Unit. Fully sequential fuel injection, a unique lubrication system, anti-backlash and gear cush-drive mechanisms in the PSRU all contribute to the smoothest running piston engine in GA.

the current Adept intern is also a UJ alumni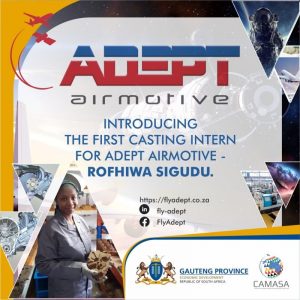 Strategic Partners
The department houses Metal casting technology station
​The University of Johannesburg's Metal Casting Technology Station (MCTS) is an initiative of the then [LN1] Department of Science and Technology (now Department of Science and Innovation – DSI) under the Technology Innovation Agency (TIA). The MCTS operates under the Faculty of Engineering and the Built Environment in partnership with the Department of Metallurgy.
The VISION of MCTS is "to be a world-class innovation facility that supports and enables technological innovations in the metals casting industry to achieve socio-economic benefits for South Africa", with the MISSION to "support technology innovators to unlock South Africa's metal casting industry's global competitiveness and to deliver socio-economic value".
The MCTS supports and assists the Metal Casting industry; Foundries, Suppliers and related industries, to improve the sectors innovation ability for increased competitiveness and sustainability, with the following FOCUS AREAS:
– Physical Metallurgy
– Moulding Technology
– Foundry Technology
– Support services.
Industry bodies
The Deparment of metallurgy is affiliated with the following Bodies
South African institute of foundrymen- SAIF ( Offices located at UJ, under our department)

2. South African Institute of Mining and Metallurgy (SAIMM)

3. aluminium federation of south Africa

Existing Collaborations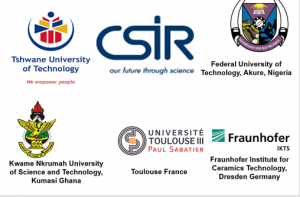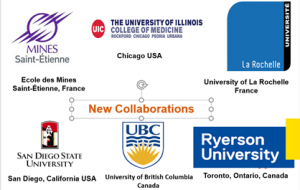 News
https://www.iol.co.za/education/being-a-young-female-metallurgist-7a7524d8-33fe-4233-b0cd-1a608e8e912e