Distinguished Visiting Professors
Home » Faculties of Education » Research »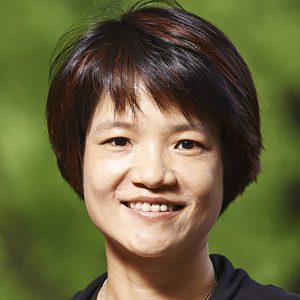 ---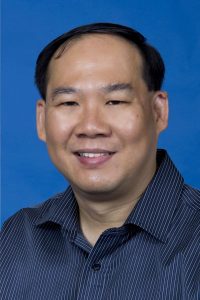 Prof Timothy Teo
Timothy Teo (Ph.D.) is Professor of Education a Murdoch University (Perth, Australia). Having worked in Singapore, and New Zealand, Timothy was previously Distinguished Professor of Education and Associate Dean at the University of Macau. In addition to his fulltime employment, Timothy presently holds the position of Honorary Chair Professor at the National Tsing Hua University (Taiwan), Distinguished Visiting Professor at the University of Johannesburg (South Africa), and Visiting Professor at the Universiti Tengku Abdul Rahman (Malaysia). Timothy's research interests are multi-disciplinary and include both substantive and methodological areas. These are Educational Psychology (Self-efficacy-teachers and students; Beliefs about teaching and learning; Meta-cognition), ICT in Education (Technology acceptance and adoption; e-learning), Music Education (Psychological processes of music teaching and learning), and Quantitative Methods (Psychometrics; Instrument development and validation; cross-cultural measurement; issues in survey development and administration; structural equation modeling; multilevel modeling; latent growth modeling). Timothy is chief editor of two international journals, The Asia-Pacific Education Researcher (TAPER) and International Journal of Quantitative Research in Education (IJQRE) and a member of over 10 journal editorial boards. A highly published and cited scholar, Timothy has edited three books and written many book chapters and conference papers, and published close to 190 peer-reviewed journal articles, with over 140 in highly ranked SSCI journals. His Google Scholar citations are over 13,300 with an H-index of 59.
---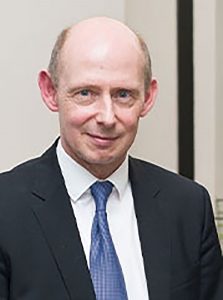 Prof Bruce Macfarlane
Prof Bruce Macfarlane has worked in higher education since 1987 and has previously held Chairs in Higher Education at four universities in both the UK and Hong Kong. His career in higher education includes 13 years as a business and management lecturer and 10 years working in educational development leadership roles. He has held positions as a Visiting Professor in Japan (Nagoya University) and Australia (University of Melbourne). Prior to working in higher education, he was both a management trainee with Lloyds Bank and a teacher at a Chinese secondary school in Hong Kong. He has also written about higher education as a research field, the changing academic profession, dual sector universities, university degree results and business and management pedagogy. He is a Fellow of the Society for Research into Higher Education.
Recent Publications:
Macfarlane, B. (2019). The CV as a symbol of the changing nature of academic life: performativity, prestige and self-presentation. Studies in Higher Education, DOI: 10.1080/03075079.2018.1554638.
Macfarlane, B. and Burg, D. (2019). Women professors and the academic housework trap. Journal of Higher Education Policy and Management, 41(3):262-274. DOI: 10.1080/1360080X.2019.1589682.
Macfarlane B. (2017). Freedom to Learn: the threat to student academic freedom and how it can be reclaimed. Routledge: New York.
---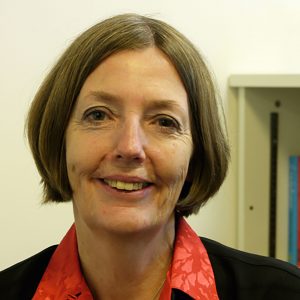 Carmel McNaught
Carmel McNaught is Emeritus Professor of Learning Enhancement and former Director of the Centre for Learning Enhancement And Research (CLEAR) at The Chinese University of Hong Kong. She has accepted the role of Distinguished Visiting Professor at the University of Johannesburg in South Africa. Since the early 1970s, Carmel has worked in higher education in Australasia, southern Africa and the UK in the fields of chemistry, science education, second-language learning, eLearning, and higher-education curriculum and policy matters. She has been involved in several professional organizations and is a Fellow of the Association for the Advancement of Computers in Education. She has served on the editorial boards of 18 international journals; and is a prolific author with over 350 academic publications; recent publications and activities can be viewed at http://www.cuhk.edu.hk/clear/people/Carmel.html. She is currently a higher-education consultant, working mostly in Africa, Australia, Hong Kong and other countries in Asia, New Zealand, the UAE and the UK.
---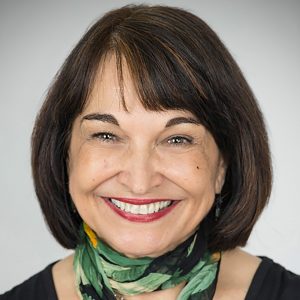 Antonia Darder
Dr. Antonia Darder is a distinguished international Freirean scholar. She is a public intellectual, educator, writer, activist, and artist. She holds the Leavey Presidential Endowed Chair of Ethics and Moral Leadership at Loyola Marymount University, Los Angeles and is Professor Emerita of Education Policy, Organization, and Leadership at the University of Illinois Urbana Champaign. She also holds a Distinguished Visiting faculty post at the University of Johannesburg, in South Africa. Antonia is an American Educational Research Association Fellow and is the recipient of the Paulo Freire Social Justice Award. She has worked tirelessly for more than three decades to fiercely counter social and material inequalities at work in schools and communities.
---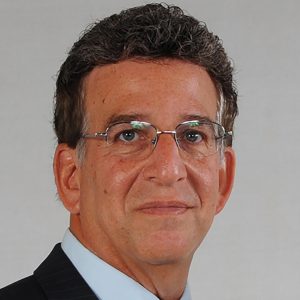 Philip Hallinger
Philip Hallinger is Professor of Educational Management at Chulalongkorn University (Bangkok Thailand) and Distinguished Visiting Professor at the Faculty of Education in the University of Johannesburg (South Africa). He has worked as a school teacher and administrator and conducted training with more than 15,000 school principals across North and South America, Asia, Europe and Africa. In 2014 he received the Excellence in Research on Educational Leadership Award from the American Educational Research Association and the Roald F. Campbell Award for Distinguished Lifetime Achievement from the University Council for Educational Administration. His research focuses on principal instructional leadership, problem-based learning, leadership development, and international studies in educational leadership and management. His scholarly articles, which have achieved more than 16,000 citations, are the most highly-cited articles in four different education journals. Professor Hallinger is Chief Co-Editor of the Journal of Educational Administration. Publications for Philip Hallinger
---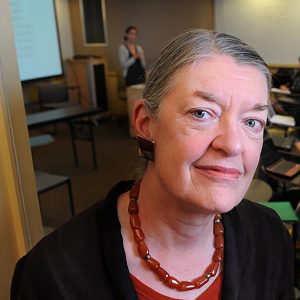 Catherine Snow
Catherine Snow is an expert on language and literacy development in children, focusing on how oral language skills are acquired and how they relate to literacy outcomes. Snow has chaired two national panels: the National Academy of Sciences committee that prepared the report "Preventing Reading Difficulties in Young Children," and the Rand Reading Study Group that prepared "Reading for Understanding: Toward an R&D Program in Reading Comprehension." Professor at Harvard Graduate School of Education
---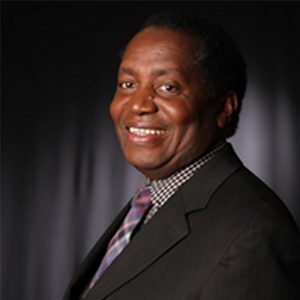 Elias Mpofu
Elias Mpofu, PhD, DEd, CRC, MAPS, FASRC, Distinguished Visiting Professor at the University of Johannesburg, is Professor of rehabilitation counseling at the University of Sydney, Australia. Formerly Professor of rehabilitation services at the Pennsylvania State University, he is also affiliate Professor of rehabilitation psychology at the University Wisconsin-Madison, and Graduate Faculty at the University of Kentucky. Professor Elias Mpofu is Editor of the Journal of Psychology in Africa and the Australian Journal of Rehabilitation Counselling, and also Consulting Editor of 8 other journals, including Psychological Assessment, the flagship assessment journal of the American Psychological Association. He has authored and co-authored over 200 works the last 2 decades. Professor Mpofu's research interests coalesce around community-oriented services; – their design, implementation and evaluation in local and international community settings. Professor at The University of Sydney
---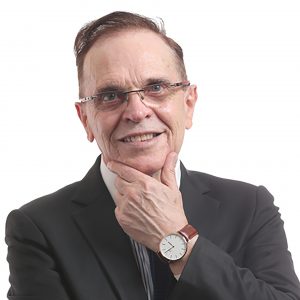 Kerry J Kennedy
Kerry J Kennedy is a graduate of Stanford University (MA, PhD), the University of New England, Australia (MLitt) and the University of New South Wales, Australia (MEd, BA DipEd). He has held senior academic positions in Australia and Hong Kong. He is currently an Advisor (Academic Development) at The Education University of Hong Kong and a Distinguished Visiting Professor in the Faculty of Education at the University of Johannesburg. His areas of research interest are curriculum policy and theory, classroom assessment and civics and citizenship education. He is currently Editor of Curriculum Perspectives, the journal of the Australian Curriculum Studies Association, Co-Editor of Educational Studies and the Series Editor for the Routledge Series on Schools and Schooling in Asia and Routledge's Asia Europe Education Dialogue Series. He is a Life Member of the Australian Curriculum Studies Association, a Fellow of the Australian College of Education and a co-winner of the 2012 Richard M. Wolf Memorial Award presented by the International Association for the Evaluation of Educational Achievement. Publications for Kerry J Kennedy
---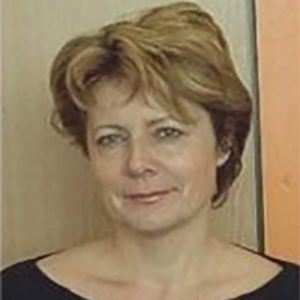 Annemarie Fritz-Stratmann
Annemarie Fritz-Stratmann's research priorities are focused on Development of screening and testing for children with difficulties in learning arithmetic from preschool to grade 6, training concepts for children with difficulties in learning arithmetic for the preschool and early primary school age and planning and problem solving behavior of children. Her research interests are also in Tests for the detection of the planning and problem-solving behavior of children, Children with special needs and Gifted and high-yielding children.
---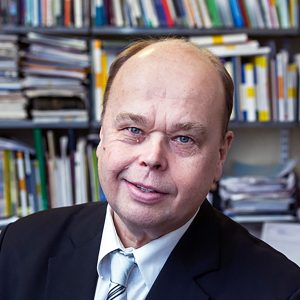 Jari Lavonen
Jari Lavonen is a Full Professor of Physics and Chemistry Education (2003-) at the Department of Teacher Education, University of Helsinki, Finland and a Distinguished Visiting Professor (Childhood Education) (2016-) within the Faculty of Education, University of Johannesburg. From 2005 to 2009, he was a director of the Finnish Graduate School for Research in Science and Mathematics Education and from 2002 to 2007 was president of the Finnish Association for Research on Teaching of Mathematics and Science. He has worked in primary and secondary teacher education and in-service teacher training and developed and taught numerous courses on teaching and assessment methods in science and technology education. His main research interests lie in science and technology teaching and learning, teacher education and ICT use in science and technology education. He has published, together with other researchers, 157 refereed scientific papers in various journals and books, as well as 144 other articles and 166 books for either science teacher education or for science education. Professor Lavonen has been a director (PI) of 18 research projects with external research funding, and he has supervised 21 PhD theses.
---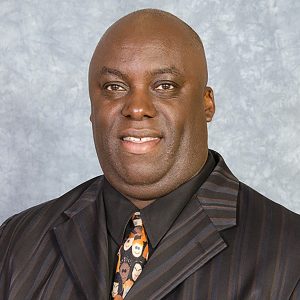 Anthony J. Onwuegbuzie
Anthony J. Onwuegbuzie is Professor in the Department of Educational Leadership at Sam Houston State University, where he teaches doctoral-level courses in qualitative research, quantitative research, and mixed research, including program evaluation, teacher education, and educational psychology courses. Further, he is Distinguished Visiting Professor at the University of Johannesburg. His research areas primarily involve social and behavioral science topics, including disadvantaged and under-served populations such as minorities, children living in war zones, and juvenile delinquents. Also, he writes extensively on qualitative, quantitative, and mixed methodological topics. With a current h-index of 71, he has secured the publication of more than 400 works, including more than 300 journal articles, 50 book chapters, and 5 books. Most recently, he co-authored a book entitled Seven Steps to a Comprehensive Literature Review (SAGE). He is President of the Mixed Methods International Research Association.
---