Post-Doctoral Research Fellows
Home » Faculties of Education » Research »
Post-Doctoral Research Fellows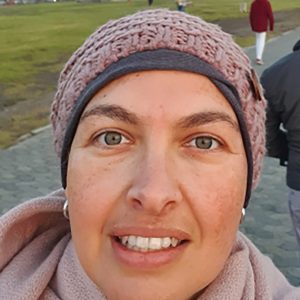 Dr Zahraa McDonald
Zahraa McDonald, currently a postdoctoral fellow in the Ali Mazrui Centre for Higher Education Studies (AMCHES) has lectured in Sociology at the University of the Western Cape and University of Johannesburg. In addition she has also held the position of research fellow at the Centre for International Teacher Education (CITE) at Cape Town University of Technology. She holds a PhD in Sociology from the University of Johannesburg that examined the extent to which Islamic education allows for expressing of post-secular citizenship in South Africa. Her current research focuses on teacher education and development in the present-day South African context. As outcome of this research she recently co-edited a book titled Learning to Teach in Post-apartheid South Africa (2018, African SUN Media) .
---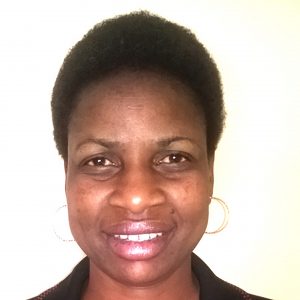 Dr Zvisinei Moyo
Zvisinei Moyo was born in Zimbabwe. She attained a Diploma in Education at the University of Zimbabwe in 1997. In 1998 she began working for the Ministry of Education as a teacher. She received a Bachelor of Science degree in Special Education in 2005 and a Master's degree in Educational Administration, Planning and Policy Studies in 2008 from the Zimbabwe Open University. When she moved to Johannesburg- South Africa in 2009, she began working as a teacher for the Gauteng Department of Education. In 2016, she attained her Doctor of Education Management degree from the University of South Africa. In 2015- 16, she worked for the Gauteng Department of Education as an Inclusion and ICT Facilitator. Currently she is a postdoctoral fellow in the department of educational leadership and management at the University of Johannesburg.
---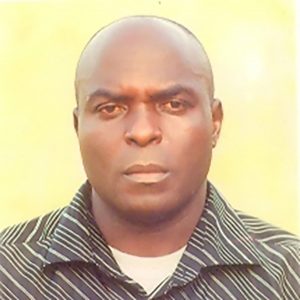 Dr Monday Linson Victor Shammah
Dr Monday Linson Victor Shammah is a Postdoctoral Fellow in the Department of Educational Psychology. He is also a Lecturer at the FCT Schools of Midwifery and Nursing, Abuja, Nigeria since 1992 but is considering a tenure position in the Department of Psychology, Nasarawa State University, Keffi, Nigeria. He holds a PhD degree in Educational Psychology from the University of Abuja, Nigeria; a Master's degree in Clinical Psychology from the University of Jos, Nigeria; a Master's degree in Educational Psychology from the University of Abuja, Nigeria; a Master's degree in Forensic and Correctional Psychology from the Nasarawa State University, Keffi, Nigeria; a Professional Post Graduate Diploma in Development Administration from the Institute of Development Administration of Nigeria, Abuja, Nigeria in collaboration with the University of Ibadan, Nigeria; a Bachelor of Science degree in General and Applied Psychology from the University of Jos, Nigeria and the Nigerian Certificate in Education Agricultural Science and Education from the Federal College of Education, Pankshin, Nigeria. His research interest is mainly on Psychology of learning, Personality and Individual Differences with focus on the Impact of Child Labor; Lactation Modes and Durations; and Multicultural Inclusive Education on Academic Performance: Implications for Career Interest, Choice and Development in Pluralistic Societies.
---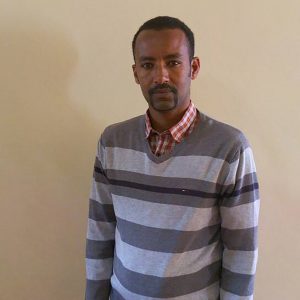 Dr Abatihun Alehegn Sewagegn
I am Abatihun Alehegn Sewagegn from Ethiopia. I obtained my doctoral degree from the University of South Africa in 2016 with a specialization of Education specifically Didactics. I received my Master's (MA) degree in Educational Measurement and Evaluation within Psychology from Addis Ababa University, Ethiopia in 2008. I am working at Debre Markos University, Ethiopia in the position of Assistant Professor. During my stay in Debre Markos University, I have participated in research and community service activities. In addition, I have been working as institutional quality assurance officer and director of the university and editorial board member of the university journal which is called Debre Markos University Journal of Interdisciplinary Studies (DMUJIS). Now, I am a post-doctoral research fellow at the University of Johannesburg within the department of Educational Psychology faculty of Education. My research interest is teaching, learning and assessment in primary and secondary schools and higher institutions.
---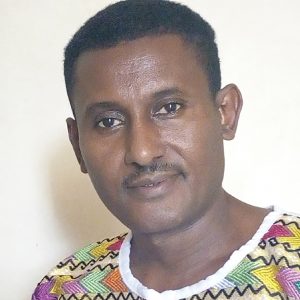 Dr Berhanu Dendena
Dr Berhanu Dendena Sona got his BA degree in Language and Literature Studies and his MA degree in Psychology (Special Needs Education) both from Addis Ababa University, Ethiopia. He received his PhD from the University of the South Africa in October 2018. He completed his PhD in Educational Psychology. His research focused on educating early grade learners via Cognitive Foundation of Learning. He investigated how learners learn and how teachers can help them to learn effectively. He also indicated how to overcome learning and cognitive difficulties and how teachers can be prepared to this purpose. He has worked as a lecturer, researcher and research advisor for undergraduate and postgraduate students in the department of Special Needs and Inclusive Education and department of psychology under the Institute of Educational and Behavioural Sciences at Dilla University, Ethiopia. He received his Global Excellence Postdoctoral Fellowship Award from the University of Johannesburg in October 2019. His Postdoctoral Fellowship research is focused on Educational and psychological supports for students who are at the risk of learning as well as to their caregivers and teachers. The fellowship has been awarded to support his research in the Department of Educational psychology within the Faculty of Education. His specialization focuses learning, cognition, instruction, and Development. He is also interested in Inclusive Education, Rehabilitation Counselling, Learning Difficulties, Emotional and Behavioral Disorder, Intellectual Limitation, and Autism. He has published articles on international journals and presented at national and international conferences.
---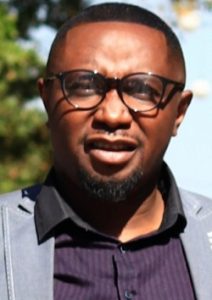 Dr. Emmanuel Rowlands
​Emmanuel, a postdoctoral research fellow with a doctorate in Sociology from UJ, joined the SARChI Chair Welfare and development and the CSDA in 2021. His research interests are in gender-based violence and masculinities. He has particular interest in the wellbeing of vulnerable groups and all types of victims in the community. In 2018, he worked with the Clinical Forensic Medicine team in Hillbrow, where he served as a volunteer providing psychosocial support to domestic violence victims and sexual assault survivors. Emmanuel, is skilled in the use of qualitative approach to empirically give a voices to neglected groups. His recent involvement has been on a quantitative project (Community of Practice) which looks at innovative solutions for better child wellbeing outcomes in poor socioeconomic communities. His interest in the project is to explore the relationships between violence against children and wellbeing. His involvement with victim centred projects has further stimulated his interest in the mobilisation of sociological theories to our understandings of the dynamics of gender-based violence and for the development of resilient preventive and intervention strategies to address gender-based insecurity
---
Post-Doctoral Research Fellows Alumni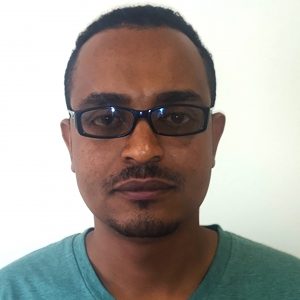 Dr Asamenew Demessie Bireda
Asamenew Demessie Bireda, completed his BA degree in English language & literature and MA degree in Educational psychology (Measurement & Evaluations) both from Addis Ababa University and PhD degree in psychology (developmental Psychology) from University of South Africa. He has worked as a teacher, journalist, and lecturer. Since 2007 he has been working at University of South Africa as a student counselor and Academic reading & writing facilitator. He has presented papers in different conferences and published articles in an internationally accredited peer reviewed journals. In 2015 the International Council for Distance Education (ICDE) awarded Dr. Bireda a Prize for innovation and Best Practice in Open, Distance, Flexible, Online Education and E-learning at the 26th ICDE World Conference, Sun City, South Africa. He is currently, a post-doctoral research fellow within the faculty of Education at University of Johannesburg and his research revolves around resilience among orphans and vulnerable children. His research interest areas fall under developmental psychology (child & adolescent development); counseling (career development); social psychology (identity development and interpersonal relationships) and Higher Education (Open Distance Learning, student support, and research supervision).
---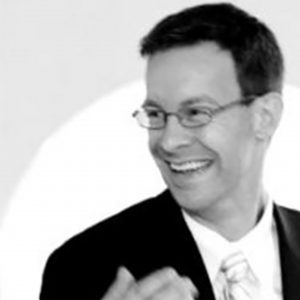 Dr David Balwanz
David Balwanz has fifteen years of research and evaluation, program design and program management experience in the field of comparative and international education. His experience is focused in the sub-Saharan Africa region and includes extensive work in Ghana, Jordan, Kenya, Lesotho, Liberia, Malawi, South Africa, and Zambia working with a variety of organizations, including the Department for International Development, the Global Partnership for Education, the World Bank, USAID and Ministries of Education in several countries. David is currently a Postdoctoral Research Fellow at the Centre for Education Rights and Transformation at the University of Johannesburg. His recent research has focused on secondary education and youth development in middle-income countries. For his postdoctoral fellowship, David is conducting research on community-run programs operating in townships in Gauteng which support the 'holistic development' of secondary school aged youth. David has published research on the secondary education, post-school education and youth development in South Africa and holds a PhD in International Education Policy/Political Economy from the University of Maryland-College Park.
---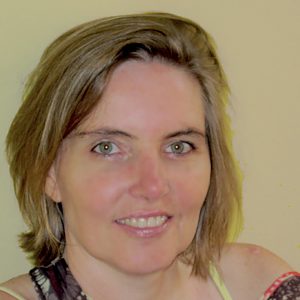 Dr Nicky Roberts
Nicky Roberts research interests include: School improvement and cost-effective systemic change in education, Early mathematics learning (ECD and Foundation Phase) with a focus on the integration of mathematical thinking and big ideas in mathematics into rich language learning (using story telling), The use of technologies (particularly m-learning to reach and support carers and teachers of young children), and Special educational needs in mathematics. Most of Nicky's current research is in mathematics education and technology enhanced learning. She is able to move between the academic realms and the commercial consulting research environment. Nicky brings extensive commercial research experience undertaken for a wide range of research clients including private sector companies (Telkom, MTN, Nokia, Microsoft, Ernst & Young, KPMG), international donor agencies (GIZ, DFID, UNESCO, UNICEF), government agencies (National, Provincial and local governments as well as various Sector Education and Training Authorities). She has managed both small and large scale research projects. The large scale projects have spanned several countries and many have been multi-year assignments. She has been responsible for the project scope, budgets and related financial and human resource management of the research.
---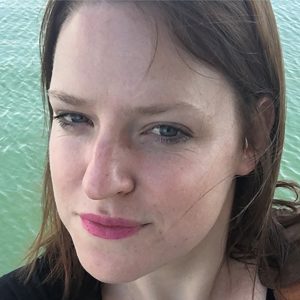 Dr Sarah Godsell
Dr Sarah Godsell completed her Honours degree on the history of the small town Rooiberg in 2008, with a focus on the dynamics of the town after the life-force of the town, the tin mine, closed down. Both her MA and her PhD (Blurred Border's of Belonging:Hammanskraal Histories 1942-2002, 2015) were on the area north of Johannesburg, Hammanskraal. Focal points of the thesis included an engagement with spatial theory, looking how Hammanskraal has different histories and was different things to different people at different times. This engagement is pushed further into South African historiography, calling for investigations into multiple, simultaneous histories, and examining how space is seen in South African history. Her current work is interested in how history is learnt by education students, and what this means for how these future teachers understand the concept of history, and so how they will work with it in our primary school classrooms.
---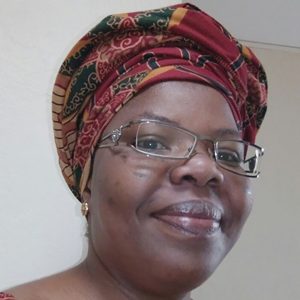 Dr Florence Taiwo Ogunyemi
Dr Florence Taiwo Ogunyemi, fondly called Taiwo, is a teacher, researcher, and an advocate of child's rights and early childhood education. She is a Senior Lecturer at Tai Solarin University of Education, Nigeria, and currently a Postdoctoral Research Fellow at Department of Childhood Education, University of Johannesburg, South Africa. She had all her university education at Nigeria's premier university – University of Ibadan, Nigeria. Her doctoral thesis is titled "Epistemological Relevance of Constructivism in Early Childhood Education in Nigeria". Dr Ogunyemi has a number of publications on children's education issues in national and international outlets. She belongs to many national and international associations including OMEP International and International Society on Early Intervention. Taiwo is married with children.
---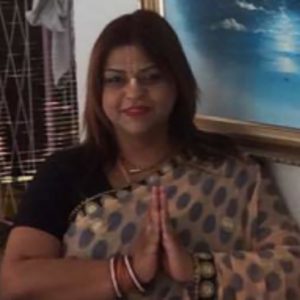 Dr Nevensha Sing
Nevensha Sing holds a PhD in Higher Education and a MEd in Leadership and Policy Studies from the University of the Witwatersrand. She has worked as a lecturer, tutor, writing centre coordinator, mentor, and an independent contractor. Her research interests include Student Experience, Vulnerability, Support, and Retention. She is also interested in internationalisation, globalisation, partnerships and the marketisation of higher education. Nevensha attributes her communication ability to her extensive experience in basic education having served as both a primary and high school educator, school based support team manager, head of department and guidance counsellor. She brings with her a strong and valued background in working with learners, students, parents, staff, management and stakeholders at all levels in the education field.
---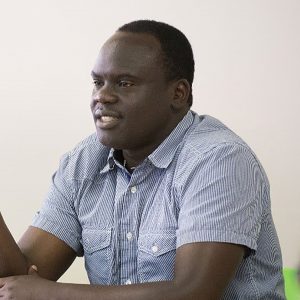 Dr Felix Omal
Dr Felix Omal holds a PhD degree from the University of the Witwatersrand with focus on the role of university councils in South Africa. He specializes in politics of higher education at the Ali Mazrui Centre for Higher Education Studies. His academic work focuses on developing critical African perspectives to university governance in a globalizing world.
---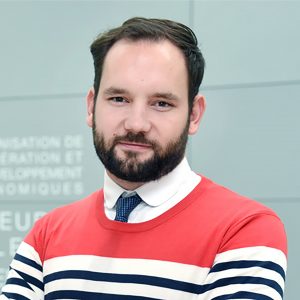 Dr Nic Spaull
Dr Nic Spaull is currently a postdoctoral fellow within the SARCHi Chair for Integrated Studies for Learning Language, Mathematics and Science in the Primary School. Nic was recently awarded the Thomas J Alexander Fellowship by the OECD, and before that was a Visiting Scholar in the Graduate School of Education at Stanford University in the United States. Nic has a PhD in economics and has published numerous journal articles on education focusing on assessment, accountability, literacy and education policy in South Africa. The research he has conducted in the current postdoc focuses on language in the primary school, and specifically on second-language learners. One area was on oral reading fluency and comprehension, co-authored with Prof Elizabeth Pretorius, and was published earlier this year in the prestigious international journal "Reading & Writing" (Springer – DOI 10.1007/s11145-016-9645-9). He will also be publishing his other UJ research on assessment titled "Disentangling the Language Effect in South African Schools" which will appear in the South African Journal of Childhood Education (SAJCE) later this year. Nic is also a research fellow at Stellenbosch University and sits on the Joint Advisory Committee of the South African Human Rights Commission. He has recently been awarded an ESRC/DFID grant to research exceptional township and rural schools in South Africa in 2016/17/18. Nic has been involved in a number of research projects for local and international organisations, including the South African Presidency, the Department of Basic Education, UNICEF, the EU, UNESCO and SACMEQ. The most recent of which was the "Binding Constraints in Education" project for the South African Presidency and the EU. He advises numerous NGO's , policy-makers and grant-making bodies, and also regularly updates his website (nicspaull.com) with new research and articles he finds interesting.
---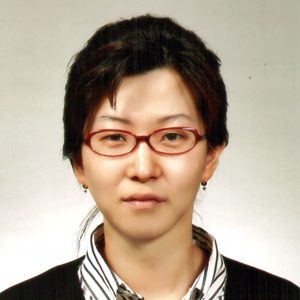 Dr Sarah Coetsee
Sarah Coetsee holds a PhD degree from the University of Johannesburg with focus on teaching approaches of mathematics in the nexus of learning styles and teaching styles. She is passionate about how the construct of 'style' transfer into real mathematics classrooms. Sarah conducts postdoctoral research on mathematical thinking styles and its implication for pedagogical development.
---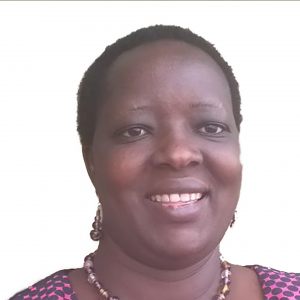 Dr Emily Sitienei
Emily Sitienei (PhD) is a Kenyan citizen. She obtained her Bachelor of Education degree (Mathematics and Geography), Master of Philosophy in Guidance and Counseling and a Doctor of Philosophy in Education Psychology from Moi University. She is accredited counselor and a member of Kenya Counseling and Psychological Association. She has worked as a teacher and student counselor in several secondary schools in Kenya and with a Community Based Organization as a counselor for Orphans and vulnerable children and persons living with HIV/AIDS. In 2011, she got employed in Moi University as Lecturer in the Department of Educational Psychology under School of Education. In 2014 she was promoted as Senior Lecturer and was appointed a Coordinator for Kericho Satellite Campus of Moi University. She has published articles in peer reviewed journals and attended conferences. Currently she is a Post Doctorate Research Fellow in the Faculty of Education, University of Johannesburg, Soweto Campus. Her main research interests are on psychological and social challenges facing members of the society, psychosocial interventions for HIV/AIDS persons and for orphans and vulnerable children, impact of psychological counseling on psychological and social wellbeing of members of the society. Her main hobbies are listening to music, interacting with people and traveling to new places.
---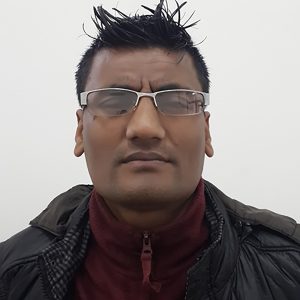 Dr Mani Rajbhandari
Mani Rajbhandari, Research interests; Educational Leadership, Leadership Readiness, Leadership Maintenance, Leadership Behaviour, Leadership on Climate and Culture in Educational Settings.
---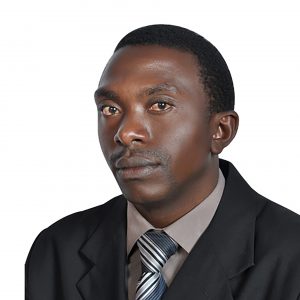 Dr Sylvestre Nzahabwanayo
Dr. Sylvestre Nzahabwanayo is a PhD holder in Philosophy of Education obtained from the University of the Witwatersrand (Johannesburg, South Africa) in 2016. His doctoral dissertation reads: "Citizenship and values education in post-genocide Rwanda: An analysis of the Itorero training scheme for high school leavers". His research area is Political Philosophy applied to Education including issues, such as citizenship, values, peace, democracy, and human rights education. Dr. Nzahabwanayo is also a Lecturer at the University of Rwanda, College of Education (UR-CE). In terms of academic membership, he is the co-founder of The Rwandan Philosophical Association (ARPHI), a forum geared towards making the Rwandan philosophy an engine for peace, unity, reconciliation, and development.
---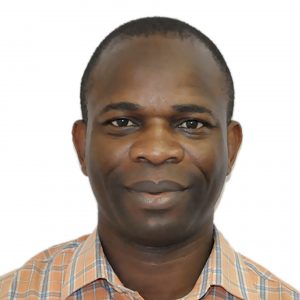 Dr Onoriode Collins Potokri
Dr Onoriode Collins Potokri is a Post-Doctoral Research Fellow at the Department of Education Leadership and Management. He obtained his doctoral degree (Education Policy Studies) from the University of Pretoria. His Bachelor of Science and Education (Honours) in Economics and Master's (M.Ed.) degree in Educational Management were both obtained from the Lagos State University, Nigeria. In addition, he is a qualified Chartered Administrator (MCIA). He has presented papers and served as invited guest speaker at different conferences/seminars. He has supervised to completion thesis of masters and doctoral students. His research interests include education policy/management; women in education and development; economics of education; and research methodology. He is author and co-author of several articles, books, chapters in books and conference proceedings. He was the managing editor of the International Journal of Educational Development in Africa (IJEDA), a UNISA based Journal and till date reviewer for different journals (national and international).
---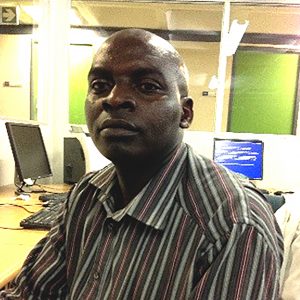 Dr. Epimaque Niyibizi
Dr Epimaque Niyibizi is a Postdoctoral fellow in the Department of Educational Leadership and Management. He is also a Lecturer at the University of Rwanda – College of Education since 2001. He holds a PhD degree in Applied Languages and Literacy Education from the University of the Witwatersrand (South Africa), a Master's degree in Social and Educational Research Methods from the University of Rwanda – College of Education (Rwanda) and a Master's degree in Applied Linguistics from the University of South Africa (South Africa). His research interest is mainly on Language policy in Education and its implications on educational leadership and management; Language learning/acquisition and Language teaching and management in multilingual settings.
---
Dr. Lucia Munongi
Dr Lucia Munongi is a lecture in the Department of educational Psychology offering modules to both undergraduate and postgraduate students. She is passionate about children's rights and social justice and strives to see the knowledge of these disseminated widely through research publications and practical teaching. She is also interested in the lives of orphans and vulnerable groups especially children and students at tertiary education level.
Teaching
Undergraduate modules in Education Studies (Language development and literacy), Methodology Practicum (Life Skills) and Neurodevelopmental Learning Needs
Postgraduate – Post Graduate Diploma in Inclusive Education (Inclusive Education Foundations)
Research
Children's rights and responsibilities
Orphans and vulnerable children
Social Justice
Community engagement
Centre for Neurodiversity, Soweto Campus, UJ
Carl Sithole Children's Home and Bethany Combined School, Soweto
Funda Ujabule School, Soweto
---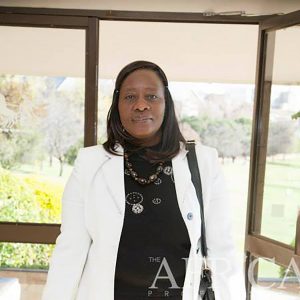 Dr Beatrice Akala
Dr. Beatrice Akala is a Post- doctoral fellow, University of Johannesburg. Until recently, Beatrice was based at the University of Witwatersrand, school of education as a PhD student, researcher, academic tutor and examiner (education psychology, philosophy and sociology) and teaching experience (TE) supervisor. Beatrice is a researcher; her research interests are in the area of human rights and democracy in education. Her current research interests and outputs are in the following areas; gender, equity and equality policies; higher education transformation policies and social justice. Beatrice is also a research assistant, working with a team that is looking at rurality in South African higher education (South African Rurality in Higher Education -SARiHE). She is also qualified as a Kiswahili educator, which she has taught in various institutions in Kenya and South Africa.
---