NRF Rated Researchers
Home » Faculties of Education » Research »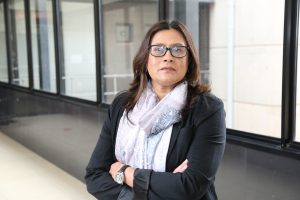 Prof Nadine Petersen
Professor Nadine Petersen is the Executive Dean: Faculty of Education  at the University of Johannesburg. She heads up a faculty with five academic departments, two research centres and four South African National Research Foundation (NRF) funded chairs. Nadine has held various leadership positions within UJ: as head of department for Childhood Education and as Vice Dean: Teaching and Learning. As an NRF C2 rated researcher Nadine Petersen's research interests are in teacher education for the primary school where she collaborates closely with international colleagues and in service learning in teacher education – in 2019 she received the inaugural award of the International Association for Research in Service Learning and Engagement in recognition of excellence in scholarship that advances the practice of service-learning and community engagement within and across borders/cultures. She serves as trustee on the boards of the Gauteng Education Development Trust, the National Research Foundation and the UJ pension fund and previously served on the Sasol Inzalo Foundation board for 10 years.
---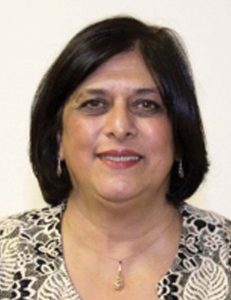 Professor Shireen Motala
Prof Motala is currently the Head: Postgraduate School (PGS), South African Research Chair in Teaching and Learning, University of Johannesburg (UJ) and a professor in the Faculty of Education. She is an established rated researcher and her research interests and area of expertise includes: Equity and social justice; Teaching and learning in higher education; Schooling; Access to Higher Education; Education – Finance; Education policy; Postgraduate education She has recently edited the book: "From Ivory Towers to Ebony Towers: Transforming Humanities Curricula in South Africa, Africa, and African-American Studies" (published by Jacana, Mar. 2020)
---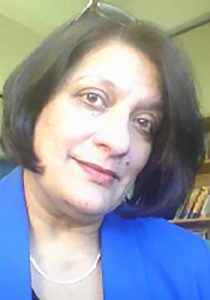 Prof Leila Kajee
Leila Kajee Leila holds a PhD in Education, specializing in Language in Education. Her research interests span social justice and transformation through language, literacies, and identities.  She has taught a range of programmes at undergraduate and postgraduate levels, including Applied English, Educational Linguistics, Literacies, Research Design, Online learning and Digital Literacy. Leila is full professor in the Department of Education & Curriculum Studies. She works predominantly with pre- and in-service teachers, and participates in and leads several funded projects in her research area.   Recent projects: U21 teacher education and migration Education for social change: social justice, peace and social cohesion in Brazil and South Africa (NRF) Unheard voices: Experiences of international students in the academy Multimodality and multiliteracies: Digital literacy practices in English classrooms In-and out-of-school literacy practices Home and school literacies among immigrant children living in South Africa Promoting girls' education in Africa: Girls' voices, girls' identities   Recent Publications: Books: Kajee, L. (In press) Between two worlds: immigrant literacy practices. Codesria. Kajee, L. (2008) Constructing identities in online communities of practice: a case study of online learning. Peter Lang: Oxford, UK.   Book Chapters: Kajee, L (in press). "Where hope flourishes: Teaching refugee children in troubling times. Teaching the Displaced: What Every Educator Should Know.  Springer. Kajee, L. (In press) "Student and academic voices on Covid-19: Lessons learnt in South Africa" Brown, B. (Ed.) Emerging approaches to teaching and learning in a post-Covid-19 higher education world. Cambridge. Kajee, L. (2020) A humanizing pedagogy: Being a conscious presence in the world. In Carmo, M (Ed). Education applications and developments V. Inscience Press Kajee, L. (2020) Straddling Two Worlds:  Immigrant Adolescents' Construction of Identities. In Cardozo-Gabisso, L and Vazques Dominguez, M (Eds). Advancing language equity practices with immigrant communities: Learning in and out of schools. IGI Global. Kajee, L. (2018).  Pain, discomfort and safe spaces: Pre-service teachers negotiating and engaging with social justice. In Reichmann, C (ed) (Im)possible horizons in the supervised internship: language teacher development and literacy practices. Pontes Editora, in Campinas, São Paulo ISBN: 9788 57113 965-7 Kajee, L. (2017) Internationacionalizacao do ensino superior: implicacoes do ingles como lingua franca na Africa do Sul (Internationalisation of higher education: Implications of English as lingua franca in South Africa) In de Moura Rogerio Adolfo; de Almedida Organizadores, Andre Albino. Internacionalizacao do Ensino Superior: Desafios e Perspectivas.  Editora CRV: Brazil. Accredited Articles: Kajee, L. (2021) Teacher narratives and understandings of (de) humanising pedagogy. South African Journal of Higher Education.vol 35, no.6 Limbada, Z and Kajee, L. (2021). Teaching for justice: Recognising learner disadvantage and redressing inequalities in education.  European Journal of Economics, Law and Social Sciences. Vol. 5 No. 2. Kajee, L. (2019) "Entangled discourses: pre-service teachers engage with notions of justice and parity" English Academy Review vol 36(1: 20-31).  DOI  10.1080/10131752.2019.157940 Sibanda, R. and Kajee, L. (2019) "Home as primary space: Exploring out-of-school literacy practices in early childhood education in a township in South Africa". South African Journal of Early Childhood Education  vol 9(1), 1-10. https://doi.org/10.4102/sajce.v9i1.686 Kajee L. (2018). Teacher education students engaging with digital identity narratives. South African Journal of Education, 38(2): Art. # 1501, 9 pages. https://doi.org/10.15700/saje.v38n2a1501 Kajee, L.& Ngoh, D. (2018) Mapping the literate lives of two Cameroonian families living in Johannesburg:  implications for language and literacy education. Per Linguam 34(1), pp. 1-16 Kajee, L. (2018) "The road is never straight": emerging teachers negotiating language and identity" South African Journal of Higher Education. Volume 2 (5), pp. 201–213. ISSN 1011-3487 Kajee, L. (2015) "The road is never straight": emerging teachers negotiating language and identity" South African Journal of Higher Education. Volume 2 (5), pp. 201–213. ISSN 1011-3487 Reviewed conference proceedings: Salejee Patel, Z. and Kajee, L. (2021). Contemplating translanguaging as linguistic social justice pedagogy. Atiner Conference. International Conference on Education, Teaching, Learning and Assessment (Athens). Limbada, Z and Kajee, L. (2021). Teacher narratives of social (in)justice: Early experiences shaping pedagogy. International Conference on Multidisciplinary Research (Mauritius). Kajee, L. (2020a). Refugee youth: No Human being is illegal. Edulearn 2020 Proceedings. Kajee, L. (2020b) Negotiating immigrant student challenges through culturally sustaining pedagogy. Edulearn 2020 Proceedings Kajee, L. (2019a). A dehumanizing pedagogy: Let the teachers speak. In Carmo, M. (Ed.) Education and New Developments END 2019. InScience Press. ISBN: 978-989-54312-6-7 Kajee, L. (2019b). Humanising pedagogies: Giving voice to migrant learners. Proceedings of the International Conference on Research in Education and Social Sciences. ISBN: 258- 1730 Kajee, L. (2018a). You do not throw away history, you fight: Conversations about justice. Proceedings of the 9th International Conference on Interdisciplinary Social Science Studies: Cambridge Conference Series. Kajee, L. (2018b). Notions of justice: South African teachers engage. ICISSS, Cambridge, London Kajee, L. (2017.) "Digital identity narratives: The stories within". New Directions in Humanities Journal Kajee, L. (2016) "Engaging adolescents: Immigrant digital literacies and diasporic identities" Edulearn 2016 Proceedings Kajee, L. (2016). "Digital literacy: a critical framework for digital literacy practices in classrooms" Edulearn 2016 proceedings Kajee, L. (2015) "Thumb tribes: Children reading digitally. Edulearn Proceedings. Kajee, L. (2015) Digital materials for the English classroom. Edulearn Proceedings
---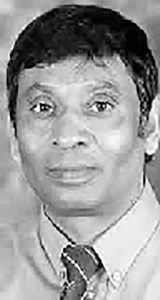 Prof Raj Mestry
Prof Raj Mestry's has two main research foci emphasising social justice and equity in education: Financial Management and Women Leadership. He has received local and international recognition from scholars in the field of education leadership and management. He serves as executive member of the Education Association of South Africa and is a member of the prestigious American Education Research Association (AERA) and the British Educational Leadership, Management and Administration Society (BELMAS). In 2012, he was awarded the Research Medal for his research contribution to education from the Education Association of South Africa.
---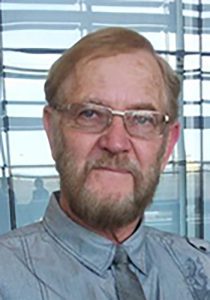 Prof Chris Myburgh
Prof Myburgh is a tenured professor in Psychology of Education since 1989 and is an expert regarding quantitative as well as qualitative research methodologies. His focus areas are especially adolescence, persons confronted with life challenges and strategies to facilitate these persons' mental health. He serves on the ethics committees of the Medical School of the University of the Witwatersrand and the Faculty of Education (vice chairperson) of the University of Johannesburg.
---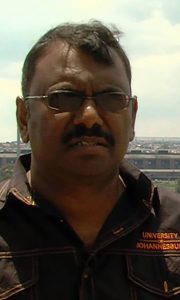 ---
Prof Umesh Ramnarain
Prof Umesh Ramnarain research focus is mainly inquiry-based learning. His research is on inquiry teaching and learning, and its uptake in South African classrooms characterised by diversity and complexity in terms of intrinsic and extrinsic or environmental factors. The knowledge base he has built has important implications at both the national and international levels, especially in terms of inquiry teaching in underprivileged schools.
---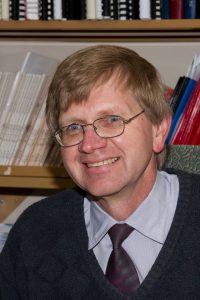 Prof Piet Ankiewicz
Prof Piet Ankiewicz has been awarded a C2 NRF rating in 2018 for his foundational philosophical research on frameworks for technology education with the goal of advancing the teaching and learning of technology. His current research focuses on (6) the refinement of the affordances of Mitcham's framework for technology education, and also reframing the research outcomes that resulted from the intuitive ones accordingly. Prof Ankiewicz has established himself both nationally and internationally as a research scholar in the field of technology education, especially in such areas as the philosophy of technology and students' attitudes towards technology. He recently authored a chapter on student's attitudes towards technology for Springer's first International Handbook of Technology Education, as well as a chapter on the implications of Feenberg's critical theory for technology education in a Sense series book on philosophers of technology.
---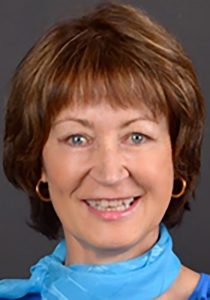 Prof Linda Chisholm
Prof Linda Chisholm is a former special advisor to the Minister of Basic Education, Director of Education Research at the HSRC, Professor of Education at UKZN and Director of the Wits Education Policy Unit. Her PGCE and MA were completed at the University of London, and her PhD at the University of the Witwatersrand, Johannesburg. Her research focuses on the historical, contemporary and comparative aspects of education policy and curriculum in South Africa and the region.
---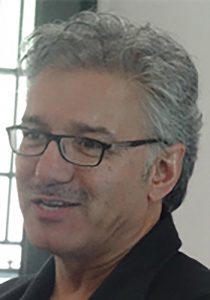 Prof Salim Vally
Prof Salim Vally is the Director for the Centre for Education Rights and Transformation and Chair in Community, Adult and Worker Education. He is also a visiting professor at the Nelson Mandela Metropolitan University. He completed his doctorate at UKZN and studied at Wits and York universities. He was a visiting lecturer at the universities of York, Columbia, Virginia and Fort Hare. His scholarly interests include educational and social policy as they relate to human rights, democracy and socio-economic justice.
---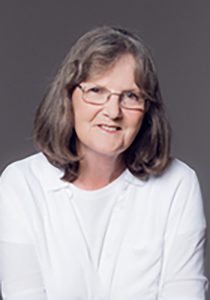 ---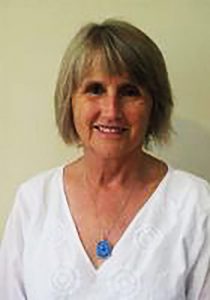 Prof Caroline Long
Professor Caroline Long has a dual focus on mathematics education and assessment. In mathematics education her particular focus is on the conceptual development of mathematics, informed by its historical unfolding. In the area of assessment Caroline has a specialised focus on Rasch measurement theory.
---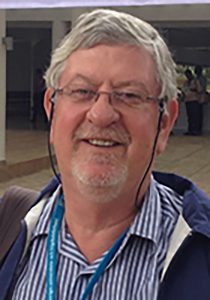 Prof Gert van der Westhuizen
Prof van der Westhuizen's research involves conversation analysis studies of learning interactions in school and professional learning settings. School studies advances the understanding of the generational and social dimensions of learning conversation and how these play out in interaction settings. Research on learning interactions in teacher education include studies on how knowledge is used to identify and work with learning needs, and how social norms of interaction shape learning attainment.
---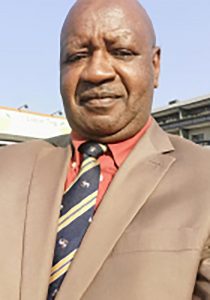 Dr Amasa Ndofirepi
Dr Amasa Ndofirepi is a Senior Lecturer in Philosophy of Education with research interests in African Philosophy of Education, Philosophy for Children, Critical thinking in education, Higher Education Studies with an eye on socially just epistemologies in African universities. He extensive experience teacher education in local and international institutions and his peer-reviewed work is published in books, book chapters and international journals.
---