Founder
Home » College of Business and Economics » Schools » School of Management » Departments » Department of Transport and Supply Chain Management » ​​​​​TaLSA (Student Association)​ »
Founder
Kgwedi, Mashumu Reginald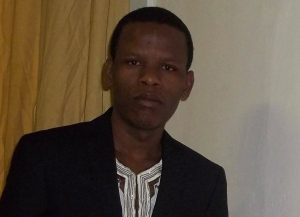 Mashumu Reginald Kgwedi is a Transport Economics Graduate, EcoMobility (Public Transport, Non-Motorized Transport and Electric Mobility) enthusiast. He is passionate about learning how people move in the urban and rural space.
In March 2014, Mr. Mashumu, Reginald Kgwedi was the well-known founder who had initiated The Transport and Logistics Student Association (TaLSA) at the Department of Transport and Supply Chain Management at the University of Johannesburg. The Association was officially launched on 22nd September 2015 at the University of Johannesburg's School of Tourism and Hospitality.
Mr Mashumu studied transport throughout the duration of his tertiary education. In 2011, he obtained his BTech in Transportation Management. He then furthered his studies by applying for a Postgraduate Diploma in Transport and Logistics Management at the University of Antwerp in Belgium in 2013. In 2014 he obtained his BCom Honours in Transport Economics at The University of Johannesburg. He also obtained other short courses which includes a Certificate regarding Energy Industry and Policy Management with Wits Business School and MEETI in 2009.
Mr Mashumu says "What has sparked my interest in the field of transport is the fact that Transport and Logistics have become subjects of the 21st century and every business needs to be acquainted with this field, so that growth can be realised in business. It is a means to achieve the objectives of not only a single business but businesses in the world. The world has become one part, and therefore needs to be sustained.
"If decisions are not made now, they will never be made; we need to start moving people other than cars"
Co-Founders
Rosy Chithlangu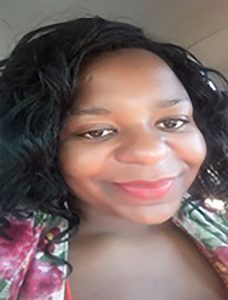 Rosy Chithlangu is a 23 year old undergraduate from the University of Johannesburg; she is currently doing her final year in BCom Logistics Management (2016). She is passionate about entrepreneurship as well as transport and partakes in various transport initiatives and business activities. Her passion towards the logistics and transportation field was further nurtured when she cofounded a Transport and Logistics Students Association in 2014. She took on the secretarial responsibility in 2014 and later Vice Chair in 2015, Her current position is Chairwoman of TaLSA.
Under her leadership, TaLSA was officially recognised as a student body, followed by a launching event. TaLSA secured a tour to SAA Cargo and an educational experience at the Sandton EcoMobility World Festival. Discussions were held with City of Johannesburg, NDoT, SASTALC, and NWU for partnership. She remains very fond and committed to TaLSA and is extremely proud of the great strides the association has taken in establishing itself in the Logistics and Transportation industry.
Carol Gaobodiwe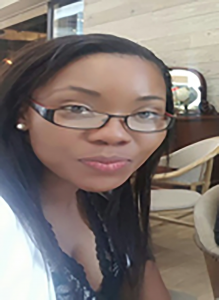 Carol Gaobodiwe is a BCom Logistics Management graduate, currently a part-time BCom Logistics Management honours student at the University of Johannesburg. She is one of the co-founders of the TaLSA student association in the Department of Transport and Supply Chain Management.
Carol says "My biggest objective is learning and applying myself in the supply chain disciplines of my career, with an ultimate goal of becoming a successful logistics consultant". She is regarded by her colleagues as one of the most hard-working, dedicated and motivated individuals. Her leadership role keeps the student association alive. TaLSA is officially recognised within the department and the SRC. Her aim is to continue playing a huge role in building the association.