Department of Transport and Supply Chain Management
Home » College of Business and Economics » Schools » School of Management » Departments »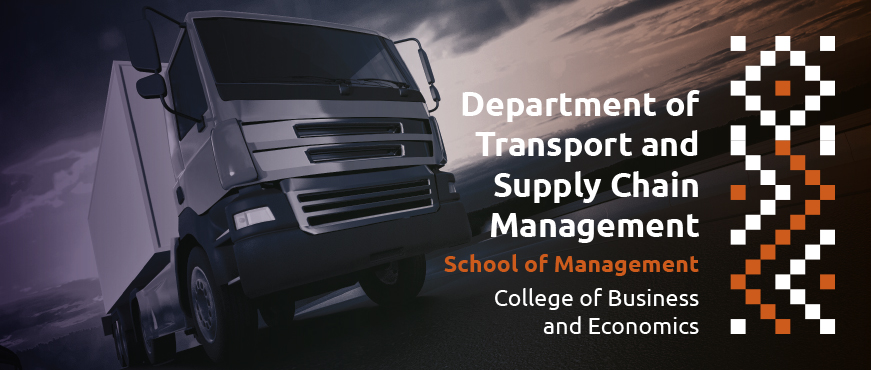 Welcome to The Department of Transport and Supply Chain Management at the University of Johannesburg.
The Department of Transport and Supply Chain Management offers a credible track record of academic excellence spanning over 50 years. We adapt to students' academic and professional requirements by providing comprehensive undergraduate and postgraduate programmes. In addition, we offer flexible limited contact Continuing Education Programmes (CEPs) and fully online programmes tailored to industry demands, enabling working individuals to balance work and study effectively.
On this site you will find information relating to the well-articulated programmes offered; departmental information; the department's Institute of Transport and Logistics Studies (ITLS Africa); the departments student association (TaLSA); student job opportunities and much more.
Our excellent qualifications provide scarce skills and facilitate career development in an important industry. We encourage you to travel smart and plan your educational journey with us!