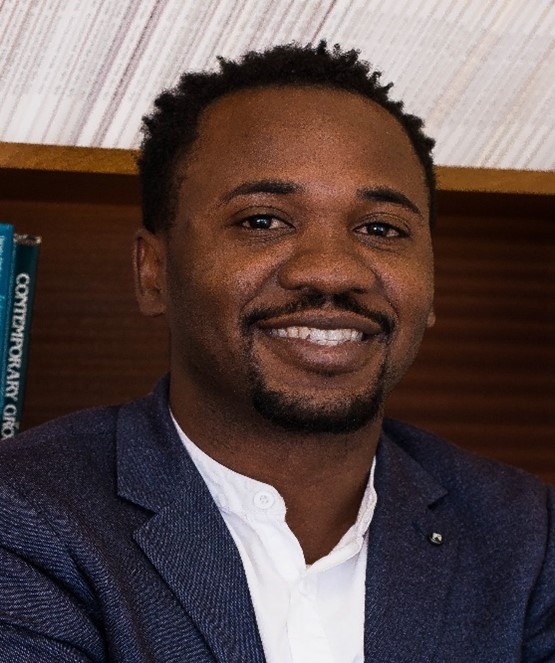 About Dr. Zibonele F. Zimba
Zibonele holds a PhD in Social work. He is a lecturer of community development and leadership at the University of Johannesburg. He further supervisees post graduate research students. His research agenda currently focuses on cultural practices with implications in social work, social work and technologies, and social work with disabilities. He has published in both national and international accredited journals. He was the recipient of the Association of South African Social Work Higher Education Institutions (ASASWEI) Emerging Educator of the year Award in 2021.
Overview of publications
ZIMBA, Z.F. 2021. Practice experiences of South African social workers living with disabilities. Social Work/Maatskaplike werk Journal. Vol 57 No 2; Issue 8. doi: http://dx.doi.org/10.15270/52-2-932
ENGELBRECHT, L.K., ORNELLAS, A., STRYDOM, M., SLABBERT, I., ZIMBA, Z.F,
KHOSA, P. & CORNELISSEN-NORDIEN, T. 2021. Authentication of an academic culture in a Social Work programme offered at a South African University: A value-driven approach towards a decolonised curriculum. International Social Work, 64(4):556-570. doi:10.1177/0020872819842934
ZIMBA, Z. F., KHOSA, P. & PILLAY, R. 2020. Using blended learning in South African social work education to facilitate student engagement. Social Work Education. doi: 10.1080/02615479.2020.1746261
ZIMBA, Z.F. 2020. Cultural Complexity Thinking by Social Workers in Their Address of Sustainable Development Goals in a Culturally Diverse South Africa. Journal of Progressive Human Services. DOI: 10.1080/10428232.2020.1732270
SPOLANDER, G., KHOSA, P. & ZIMBA, Z.F. 2019. Anti-racist Social Work – South African perspectives.  In SINGH, G & MASOCHA, S. Anti-Racist Social Work. 1st edn. Bloomsbury Publishing.
MDLANKOMO, P.M., FIGLAN, S., MHARADZE, R., NJONGI, A.G, CHIWARA, E., ZIMBA, Z.F. & OYELANA, A.A. 2017. Investigating the Impact and Attitudes of Social Workers in Assisting People with Disabilities in Alice in the Eastern Cape of South Africa. Journal of Human Ecology, 59 (2-3): 72-81. https://doi.org/10.1080/09709274.2017.1357227 Impact Factor- 1.64
ZIMBA, Z.F. & TANGA, P.T. 2014. Challenges Faced by Traditional Healers When Treating People Living with HIV and AIDS: The Case of Intsika Municipality, Eastern Cape Province of South Africa. Studies on Ethno-Medicine, 8 (3): 269-275. https://doi.org/10.1080/09735070.2014.11917643