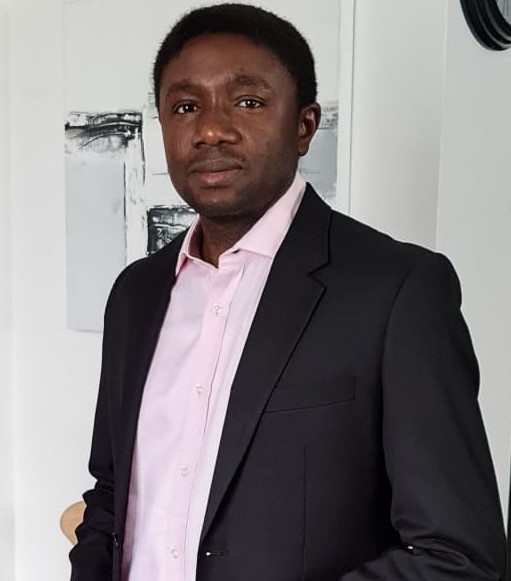 About Dr Stephen Kehinde Medase
Stephen Kehinde Medase holds a Bachelor of Science degree in Economics from the University of
Ghana (Catholic University College Campus, Fiapre-Sunyani) in the Faculty of Economics and Business Administration. Kehinde received his MSc and PhD from the Faculty of Economics and Business Administration, Friedrich Schiller University Jena, Germany. Kehinde also holds an Advanced Diploma certificate in Leadership and Management and Project Management (short course).
Kehinde is a Senior Research Associate at the Chair in Transformative Innovation, the Fourth Industrial Revolution and Sustainable Development, based at the College of Business and Economics, University of Johannesburg. He was a Queen Elizabeth Scholar (QES) at the Open African Innovation Research (Open AIR), University of Ottawa, Canada. He is a mentor, seasoned researcher and teacher. His teaching principle is creating a germinating knowledge environment where heterogeneous students can have the opportunity to exchange knowledge and ideas irrespective of academic capabilities, backgrounds and to enhance the knowledge growth of our world.
He has published and continues to publish in notable journals such as the European Journal of Innovation Management, Journal of Innovation & Knowledge, International Journal
of Innovation Management, and Innovation & Development. In addition, he has reviewed and continues to review for notable journals in his field of expertise, including Regional Studies, Small Business Economics, PLOS One, Innovation, Organisation & Management, and others. Kehinde has presented his published and ongoing research at notable international conferences, including International Joseph Schumpeter (ISS)conference, Development Studies Association (DSA) conference, Verein für Socialpolitik (VfS-German Economic Association), Globelics. His primary research interests lie in the economics of entrepreneurship and innovation; knowledge exploration, which includes open innovation, creativity & knowledge management; firm strategy & growth.
Kehinde also has a growing interest in international & development economics, urban economics, economic geography, and econometrics.
Web of Science Researcher ID: AAM-2295-2020
ORCiD https://orcid.org/0000-0001-5208-3635
Scopus Author ID: 57208898192