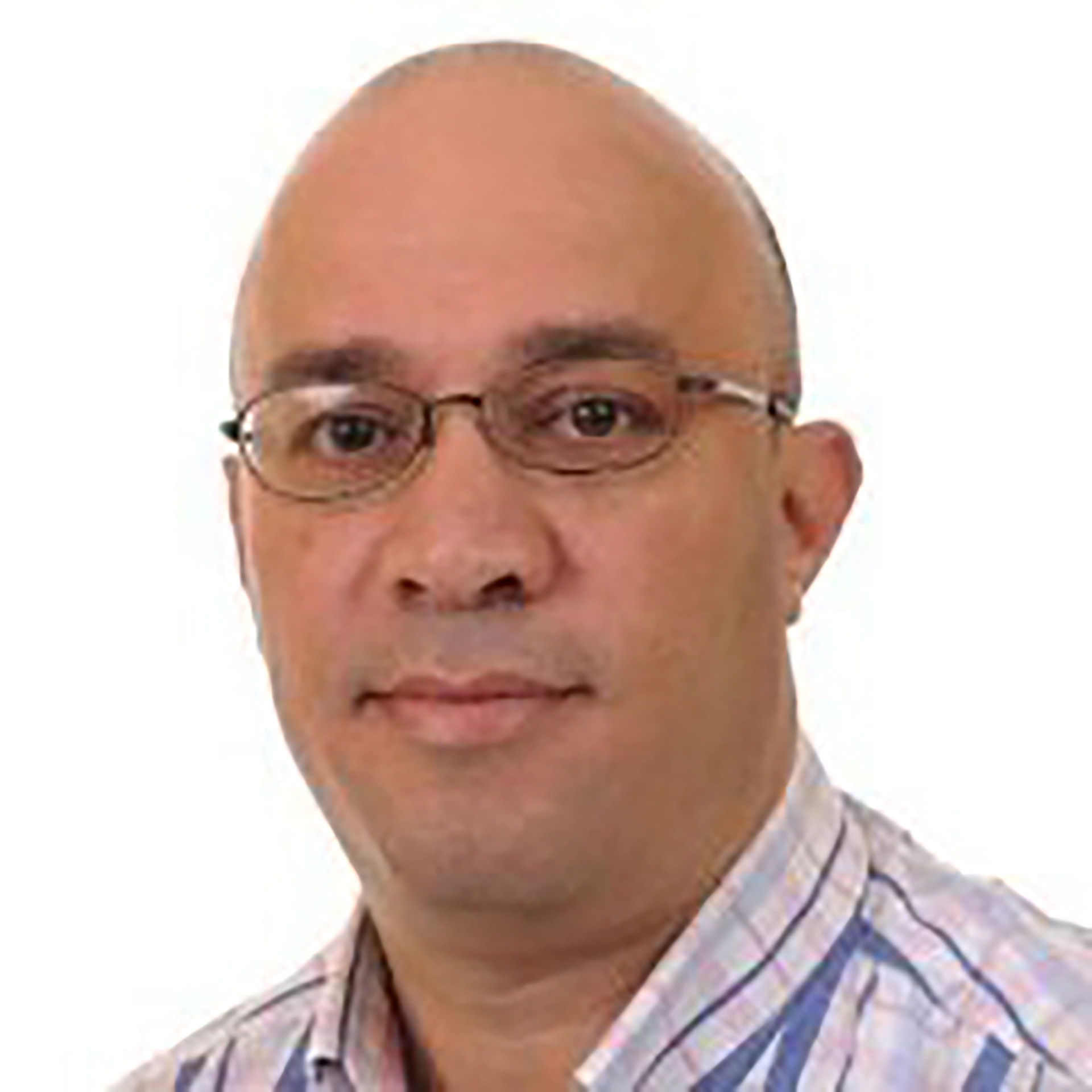 About Prof Khmaies Ouahada
Academic Profile
Professor Khmaies Ouahada is a full professor at the Department f Electrical and Electronic Engineering Science at the Faculty of Engineering and the Built Environment. He has served as Head of Department from December 2018 until 31 December 2021.
Professor Ouahada has been awarded the Vice-Chancellor's Teaching and Learning Excellence Award in 2016. This is a natural result of his hard work and passion as a lecturer.
Professor Ouahada lectures Signal Processing 4A after being teaching two modules, Telecommunications 3B and Signal Processing 3B, both of which form a critical foundation for fourth-year Exit Level Modules. In the past, he has taught other modules both introductory and advanced, and has done an excellent job of organising and lecturing. His lecture notes for Electrotechnics 2A, Electrotechnics 2B, Signals and Systems 3A are still in use by his successors.
Professor Ouahada has built a strong reputation in our department from his ethical values earned from his honesty, innovative attitude and flexibility in dealing with problems. His supportive character towards his colleagues and students in our faculty earned him a lot of respect from everyone in the department.
Professor Ouahada is a real educator who is always close to his students supporting them with extra consultation sessions and provide them with printed copies of their lecture notes and tutorial to help needy students. He has written a text book for his modules to help underprivileged student who cannot afford buying their recommended textbooks to follow up with their studies and be able to pass the course.
Professor Ouahada's teaching philosophy and ethics is based on constructivism and peer collaborative learning. He strongly believes that his general vision for himself as a lecturer, for his students, for his faculty, and for his university, is in alignment with the broad objective of creating a better future for all in South Africa. And this will make a contribution to the economy by educating high calibre future engineers.
In terms of research, Professor Ouahada is considered as one of our pioneers and experts in the Telecommunications field in our Department and our Faculty. He has been in this field for many years, where he has put his fingerprints in the wireless and wired communications fields. He has been nominated recently by our faculty to represent our University at the South African 5G Forum.
Professor Ouahada has excelled in research by the number of his publications. He has around 45 international and local prestigious published journals and around 70 international conferences mainly in the IEEE society and many others have been submitted for publication. He has edited and published four books and a chapter in a book. His research record, despite his research field is very narrow, reflects how strong and well committed he is as a researcher, recognised locally and internationally as reflected by his Scopus h-Index of 11 (553 citations); Google h-index of 15 and i10-index of 31 (950 citations); Research Gate RG index of 12 and RG Score of 25.84 (623 citations).
He has also contributed to the industry with his technical reports, which will help expose our University to the international industry as was the case with Devolo, a German based company.
Prof. Ouahada has already started this year with one journal and three conferences publications. He has also submitted five conference papers and three journals articles, which is really an astonishing research contribution for this year. Prof. Ouahada is the Chairman of the Smart Home Lab and co-chairperson and the founder of the Centre for Smart Communications Systems. Prof. Ouahada is supervising three postdoctoral fellow researchers, six doctoral students and seven master's degree students.
Prof. Ouahada is also active in international research connections, and has visited overseas universities many times in the past few years to foster collaboration. This shows his wide international and national collaborations with researchers from all over the world.
Prof. Ouahada is a senior member of the Institute of Electrical and Electronic Engineering (IEEE), a prestigious international engineering research organisation. He is also a senior member of the South African Institute of Electrical Engineering (SAIEE). He is also a candidate for the Tunisian Syndicate for Engineers (OIT) and in the process of applying to become a professional engineer. All of these examples clearly show his national and international recognition as an established and well-known researcher.
Professor Khmaies Ouahada research interests are information theory, coding techniques, power-line communications, visible light communications, smart home, smart grid, energy demand management, renewable energy, wireless sensor networks, reverse engineering and engineering education.
Khmaies Ouahada is a professor at the University of Johannesburg, South Africa, where he received his M. Eng., with distinction, and his D. Eng. Degrees in 2002 and 2009 respectively. He has received his B. Eng. Degree in 1995 from the University of Khartoum in Sudan. He has worked at Sudatel, the Sudanese National Communications company. He is the Chairman of the Smart Home Lab at the Electrical Engineering Science Department and is the founder and Co-Chairman of the centre for smart communications systems at the faculty of Engineering and the Built Environment, University of Johannesburg. Prof Khmaies Ouahada is a rated researcher at the National Research Foundation of South Africa (NRF-C3). He is a senior member of the IEEE Information Theory and Communications societies. He is also a member of the IEEE South Africa Information Theory Society Chapter. He is a senior member of the SAIEE society.
Professor Khmaies Ouahada Teaching interests are for undergraduates and postgraduates students. He has designed, developed and lectured seven modules, namely ETN1B21, ETN2B21, ETN2A11, SST3B11, TES3B21, TEL3B01, and SIG3B01, divided into three domains: Electrical circuits, Telecommunications and signal processing. Prof Khmaies Ouahada has designed and lectured a Master's degree level course on Information Theory and Coding Techniques at the University of Duisburg-Essen, Germany in 2014.