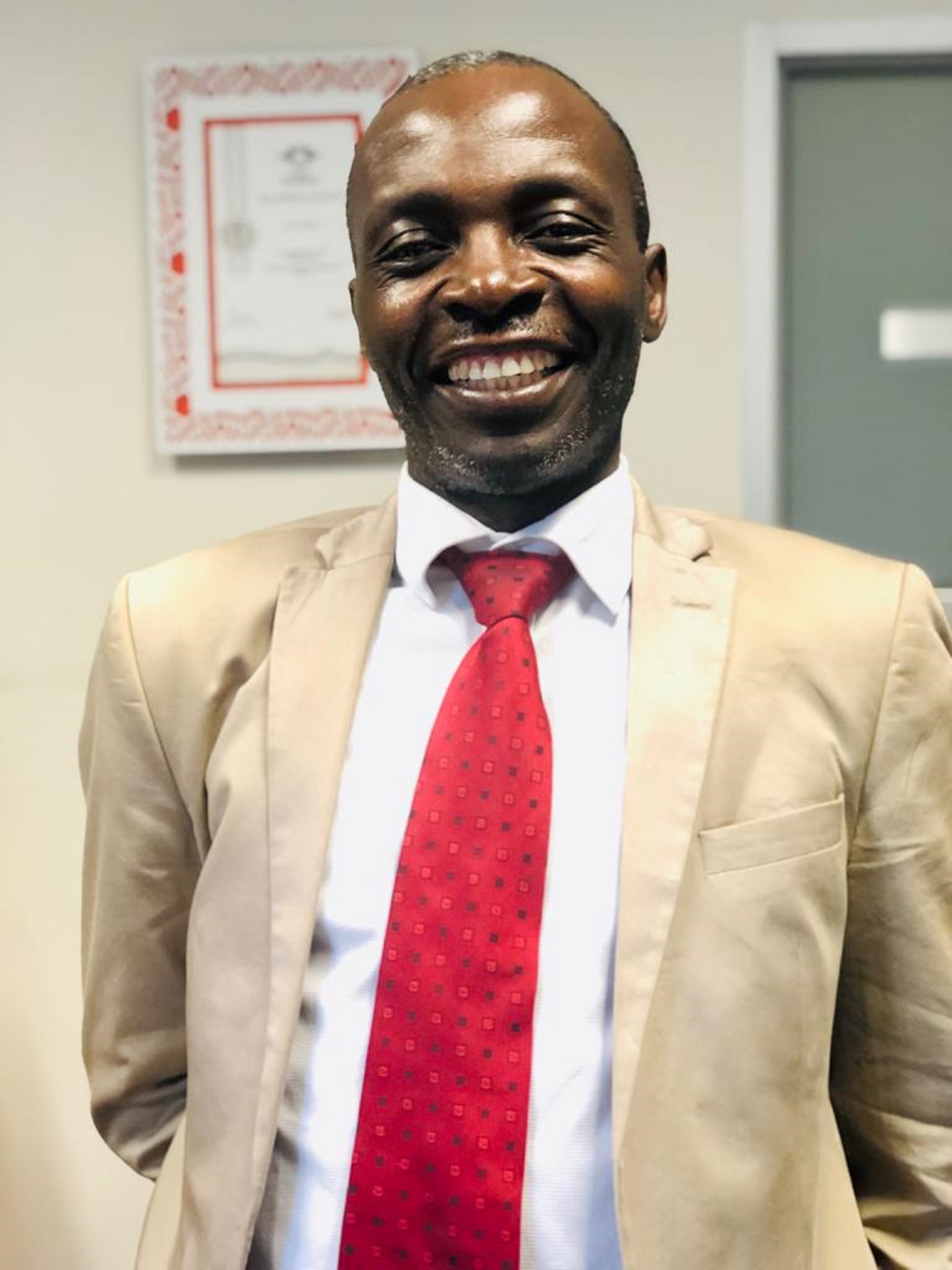 About Prof Patrick Njobeh
Qualifications
DTech – Biomedical Technology (UJ)
MSc – Agriculture, Monogastric Nutrition (UKZN)
B. Agric Tech (Hons) – Animal Science (ATBU Bauchi)
Teaching
Research Methods and Related Techniques 4
Nutrition
Food Microbial Assurance
Research interest/keywords
Mycobiota, Food and Feed Quality, Mycotoxins Synthesis and Analysis, Mycotoxicology, Biomarkers, Food and Feed Intoxication, Mycotoxicosis, Animal Health, Animal Performance, Feed Additives, Cytotoxicity, Human Health, Nanotechnology and Herbal Formulation, Fungal Genetics.
NRF Rating
C2
Recent Publications
Book Chapters
Janet Adeyinka Adebiyi, Eugenie Kayitesi, Patrick Berka Njobeh. 2020.Mycotoxins reduction in dawadawa (an African fermented condiment) produced from Bambara groundnut (Vigna subterranea). Food Control. 112: 107141. IF of 3.891.
Sefater Gbashi, Patrick Berka Njobeh, Sarah De Saeger, Marthe De Boevre, Ntakadzeni Edwin Madala. 2020. Development, chemometric-assisted optimization and in-house validation of a modified pressurized hot water extraction methodology for multi-mycotoxins in maize. Food Chemistry. In Press. https://doi.org/10.1016/j. foodchem.2019.125526. IF of 5.399.
Khayalethu Ntushelo, Lesiba Klaas Ledwaba, Molemi Evelyn Rauwane, Oluwafemi Ayodeji Adebo and Patrick Berka Njobeh. 2019. The Mode of Action of Bacillus Species against Fusarium graminearum, Tools for Investigation, and Future Prospects. Toxins. IF of 3.895.
Sharon Maphala Mokubedi, Judith Phoku, Rumbidzai Changwa, Sefater Gbashi and Patrick Njobeh. 2019. Analysis of mycotoxins contamination in poultry feeds manufactured in selected provinces of South Africa using UHPLC-MS/MS. Toxins. 11, 452: doi:10.3390/toxins11080452. IF of 3.895.
D. Stoev, P.B. Njobeh, I. Zarkov, T. Mircheva, D. Zapryanova, S. Denev. 2019. Selected herbal feed additives showing protective effects against ochratoxin A toxicosis in broiler chicks. World Mycotoxin Journal. 12 (3): 257 – 268. IF of 2.406.
Adekoya I, Njobeh P, Obadina A, Landschoot S, Audenaert K, Okoth S, De Boevre M, De Saeger S. 2019. Investigation of the metabolic profile and toxigenic variability of fungal species occurring in fermented foods and beverage from Nigeria and South Africa using UPLC-MS/MS. Toxins. 11(2): 85. pii: E85. doi: 10.3390/toxins11020085. IF of 3.895.
External links