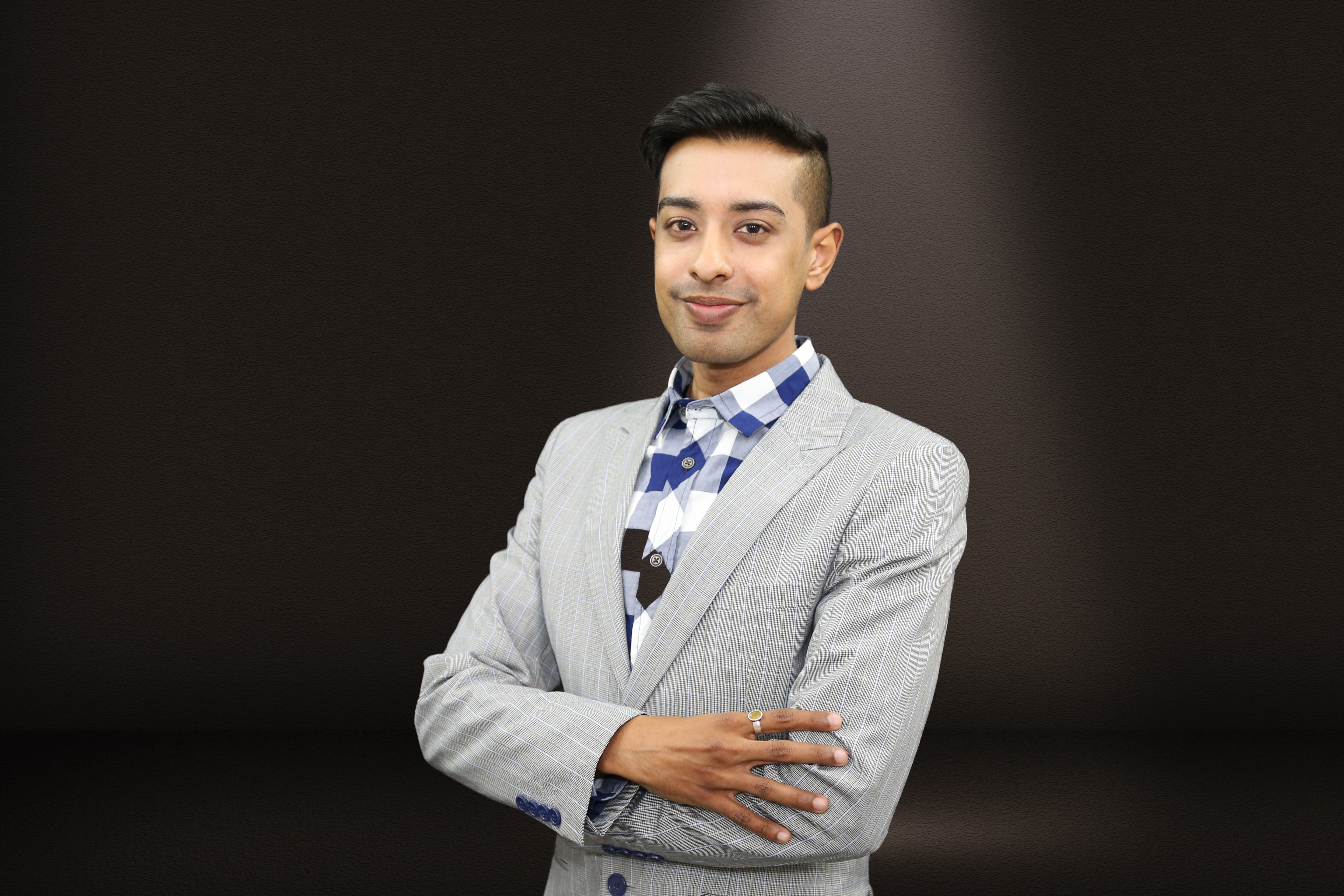 About Dr Rishen Roopchund
Rishen Roopchund holds a PhD in Chemical Engineering (UKZN, 2021) and is an emerging researcher in the fields of waste beneficiation, bioremediation and green construction materials. Dr. Roopchund has three years of industrial experience at Eskom and Triloq Process Engineering. He joined UJ in 2020 as a New Generation of Academic Professionals (nGAP) Lecturer and is currently teaching Transfer Processes 2A and Process Design 2B to second-year students. He serves as a staff representative for the UJ Chemical Engineering Students' Association (CESA) and is currently studying towards a Post-graduate Diploma in Higher Education through UJ.
Using cellulose nanocrystals to improve the mechanical properties of fly ash-based geopolymer construction materials (2021)
​Qualification(s)
BSc (Hons), MSc (cum laude), PhD: Chemical Engineering
Research Interest
Waste beneficiation, water treatment, biorefinery technology, bioremediation
Biography
Dr. Rishen Roopchund obtained his BSc (Hons), MSc (cum laude) and PhD degrees (Chemical Engineering) from the University of KwaZulu-Natal. His doctoral study addressed two main problems currently limiting the development of a South African bio-economy: the absence of pilot and commercial-scale facilities to produce cellulose nanocrystals, and the lack of high-impact cellulose nanocrystals applications in commercial products. Therefore, he designed up-scaled cellulose nanocrystals production facilities from waste biomass and developed novel green construction materials incorporating fly ash wastes and cellulose nanocrystals. He completed a Graduate Engineering Program at Eskom (2016-2017) and served as a Consulting Process Engineer at Triloq Process Engineering (2019) before joining the University of Johannesburg as a Lecturer in 2020. His areas of research are waste beneficiation, bioremediation and green construction materials.
Research Interest
Waste beneficiation, water treatment, biorefinery technology, bioremediation
Dr. Roopchund's research focuses on two main problems currently limiting the development of a South African bioeconomy: the absence of pilot and commercial-scale facilities to produce cellulose nanocrystals, and the lack of high-impact cellulose nanocrystals applications in commercial products. His doctoral research led to the design of up-scaled cellulose nanocrystals production facilities from waste biomass and the development of novel green construction materials incorporating fly ash wastes and cellulose nanocrystals. His research also focuses on the application of machine learning in the bioremediation of diesel polluted soils
Orcid: https://orcid.org/my-orcid?orcid=0000-0002-7532-3248
Google Scholar: https://scholar.google.com/citations?user=3KzWelcAAAAJ&hl=en