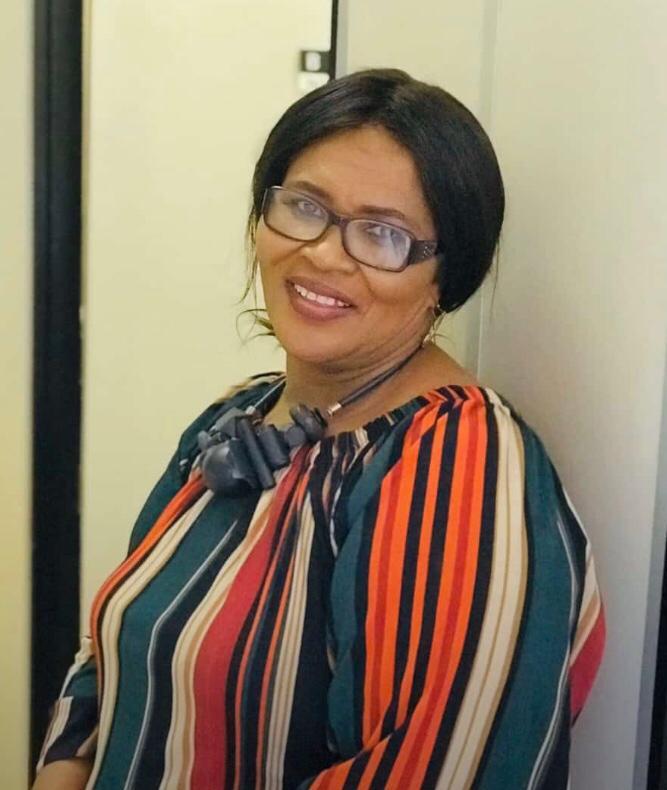 About Dr Valencia Tshinompheni Mabalane
​​​​She is involved in teaching of both under-graduate and post-graduate students. Ms Mabalane presents papers locally and internationally on various topics ranging from Teacher Education, Learner Education, Social Sciences and Adult Education. Her fields of interest are teacher education, research, adult learning, social sciences, and teacher professional development. She is also involved several research projects.
Curriculum – Teaching and Learning, History Education Social Justice, Sociology of education and Citizenship education. She also supervises postgraduate students at Masters and PHD level. Dr Mabalane is also a member of several education society.
PUBLICATIONS
Smit, B., Fritz, E. Mabalane, V. (2010). Conversation of teachers: In search of professional identity in a contested space. Australian Educational Researcher, Vol.37, No.2, pp.93-106.
Modiba, M. and Mabalane, V. (2015):  Learning to teach History: reflections on how student-teachers practised the skill of introduction in micro-teaching. 59th ICET World Assembly Proceedings.
Msimanga, RM., Mabalane, VT., Ramaila, SM., Ramdhany, V. (2021). Postgraduate Certificate in Education student teachers' perceptions about Communities of Practice at schools: Work integrated learning reflections.  International Journal of Higher Education Vol. 10, No. 5; 2021
Mabalane, VT. (2021). The use of online discussion board and blog to enhance History Student Teachers' Work Integrated Learning (WIL) (2021). Yesterday and Today: DOI: http://dx.doi.org/10.17159/2223-0386/2021/n25a3
Mabalane, VT. (2021). Work integrated learning (WIL) enrichment and intervention programme for student teachers: Response to covi-19.  International Journal of Higher Education, Vol. 11, 1 (2022).
Khethwa, NR and Mabalane VT. (2021). The Impact of Curriculum Changes and Covid 19 Amendments on History Teachers' Professional Identity. Interchange Journal
Maseko  N and Mabalane VT (2021). Exploring Parental and Caregiver experiences about sexuality and understanding of their adolescents with disabilities. Journal of Education Studies  (Special Issue: 2021).
Frazenburg, U and Mabalane VT. (2022)Teachers' experiences in contextualising the CAPS Curriculum Life Skills in Intermediate Phase classrooms in the Johannesburg North region.  Mediterranean Journal of Social Sciences, vol. 13 No. 4 July 2022.
BOOK CHAPTER
Mabalane, VT & Gimberg, G:  Raising and educating children with disabilities In M.D. Magano & U. Ramnarain U (eds.): Education for the 21st century. Publisher: Pearson.