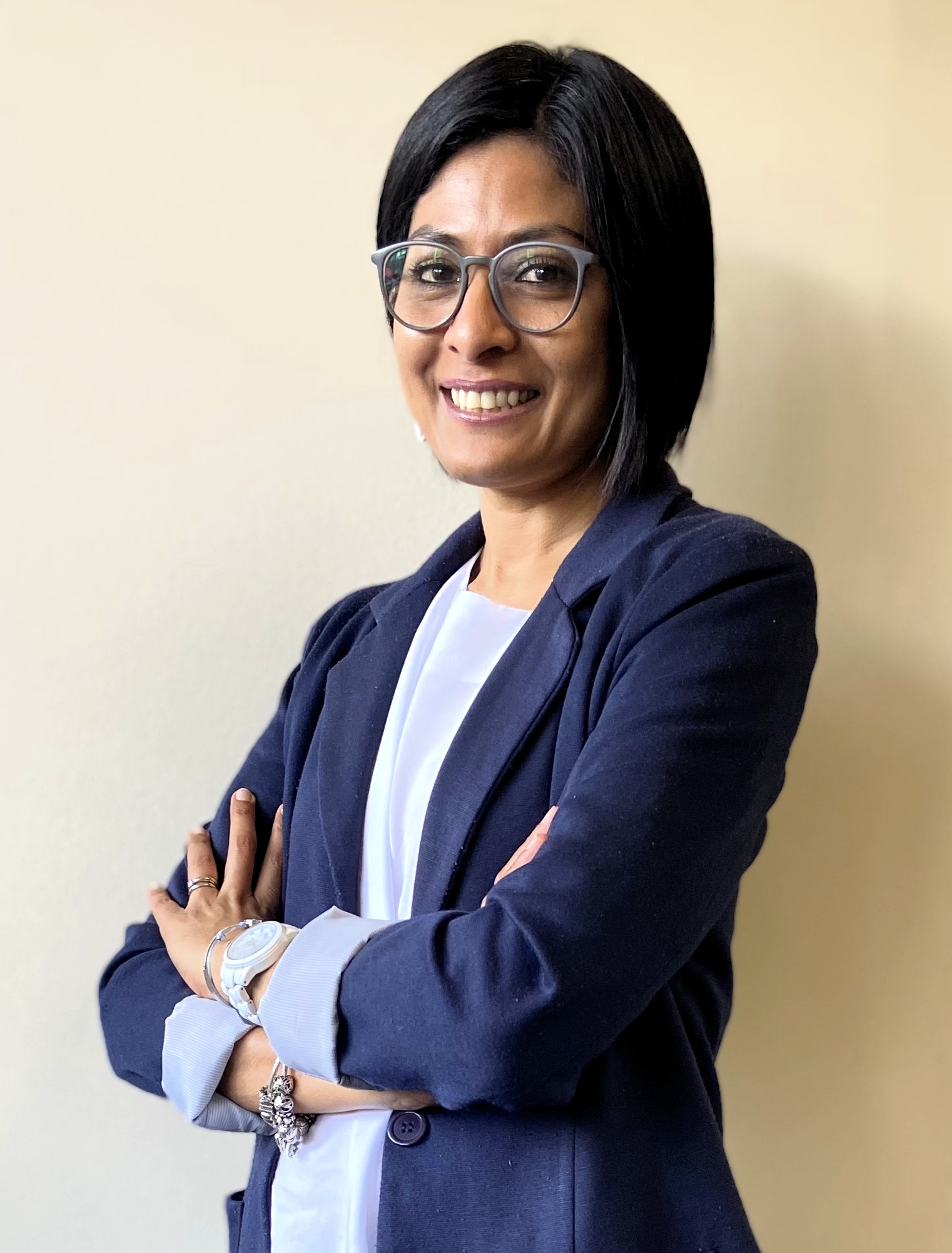 About Prof Kulsum Kondiah
Qualifications
PhD – Microbiology (UFS)
MSc – Microbiology (UFS)
BSc Honours – Microbiology (UFS)
BSc – Biological Sciences (UFS)
Teaching
Biochemistry 2
Applied Disease and Immune Response
Research interest/keywords
Nanobiotechnology, heavy metals, water pathogens, biosorbents, diagnostics, protein expression, green synthesis of metal nanoparticles, lateral flow assays.
Recent Publications
Journal Articles
Maclean, F. O. J. P. Njamo, M. H. Serepa-Dlamini, K. Kondiah and Green, E. (2022). Antimicrobial susceptibility profiles among Pseudomonas aeruginosa isolated from professional SCUBA divers with otitis externa, swimming pools and the ocean at a diving operation in South Africa. Pathogens. 11: 91 https://doi.org/10.3390/pathogens11010091
A. Adebo, A. B. Oyedeji, J. A. Adebiyi, C. E. Chinma, S. A. Oyeyinka, O. O. Olatunde, E. Green, P. B. Njobeh and K. Kondiah (2021). Kinetics of phenolic compounds modification during maize flour fermentation. Molecules 26: 10.3390/molecules26216702
E. Olifant, K. Kondiah and M. Mamo (2021). Application of candle soot CNPs-TiO2-PVP composite in the detection of volatile organic compounds with aldehyde, amine and ketone functional groups by resistance and impedance responses. Nano Express 2:020010.
Keshav, V., Franklyn, P., Kondiah, K. (2019). Recombinant fusion protein PbrD cross-Linked to calcium alginate nanoparticles for Pb remediation. ACS Omega, 4, 16816−16825.
Keshav, V., Dirr, H., Achilonu, I., Kondiah, K. (2019). Recombinant expression and purification of a functional bacterial metallo-chaperone PbrD-fusion construct as a potential biosorbent for Pb(II). Protein Expression and Purification, 158, 27-35.
Ho, N.R., Kondiah, K., De Maayer, P. (2018). Complete genome of Enterobacter xiangfangensis Pb204: A South African strain capable of synthesising gold nanoparticles. Microbiology Resource Announcements https://doi.org/10.1128/MRA.01406-18.