Home » UJ Library » Information Resources » Special Collections » Online Exhibitions » The TEBA Collection »
The TEBA collection is a mine of information – pun intended. There are over 300 metres of documents, publications and audio-visual material available to researchers.
Subjects as wide ranging as communication, propaganda, health, disease, diet, climate, economics, population statistics, politics, social life, music, sport, history, culture, food, transport, the Kruger National Park, information about mine employees and of course mining itself can be used by researchers. Information about South Africa and neighbouring countries as far north as Angola and Malawi can be gleaned from the TEBA collection.
Here is a glimpse of a few items. This is a collection waiting to be mined!
Butterworth file – An NRC file covering the recruitment of mine workers in Butterworth in the 1960s. This file even has an index at the front.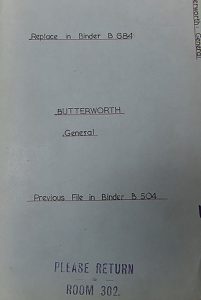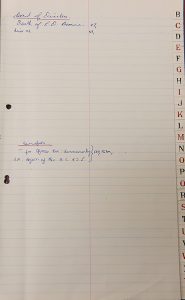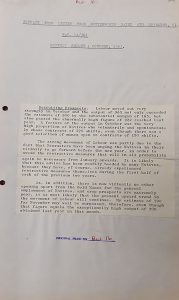 NRC Board of directors' circulars
NRC Board of Directors circulars, 1964
A report on conditions in Swaziland from the NRC Board of Directors circulars, 1964
"Native Recruitment Corporation, Limited Statement showing: (a) the number of Bantu distributed to Members and the number of non-recruited Bantu engaged during the month of June 1964; (b) the wastage of each Member for the month of June 1964."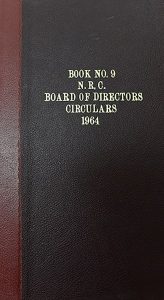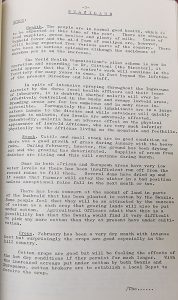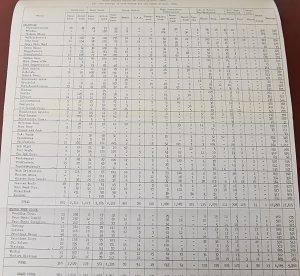 NRC Board of Management minute book – NRC Board of Management minutes from 1913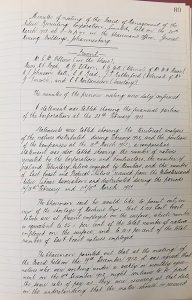 Protective Clothing – A WNLA file covering the purchasing of protective clothing 1932 – 1935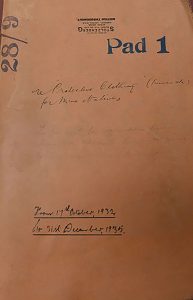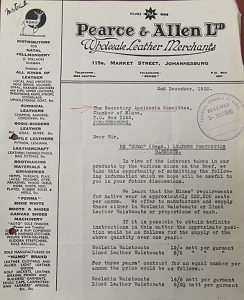 WNLA Board of Directors' Circulars
WNLA Board of Directors circulars, 1957
Report on recruiting from Malawi (Nyasaland) for December 1956 from the WNLA Board of Directors circulars, 1957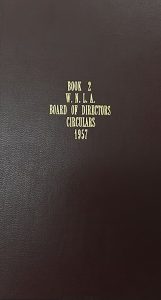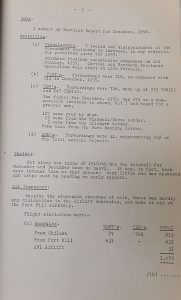 WNLA Board of Management Minute book – WNLA Board of Management minutes from 1906