Mr. Luyanda Mazwi, Master's Student, mentioned in the 'Citizen Maverick'
Mr. Luyanda Mazwi, a Master's Student, has been in the spotlight in the 'Maverick Citizen' for his creation of a portable cooling system made entirely of recycled plastic that does not require electricity. This innovative design showcases his exceptional skills and provides street vendors with a practical solution to prevent their produce from spoiling within a day. Mr. Mazwi's pioneering design is a testament to his ingenuity and unwavering determination to make a positive impact on society.
Mr. Mazwi boldly orchestrated and financed an evening of music and poetry, driven by a pure desire to inquire if anyone possesses a 3D printer with potential to aid in the development of his product. His noble goal is to share the intellectual property, enabling anyone to construct and market these innovative cooling systems.
If you can help Mr. Luyanda Mazwi gain access to a 3D printer that can print over 260 degrees Celsius and is not PTFE lined, please email info@theactionists.co.za.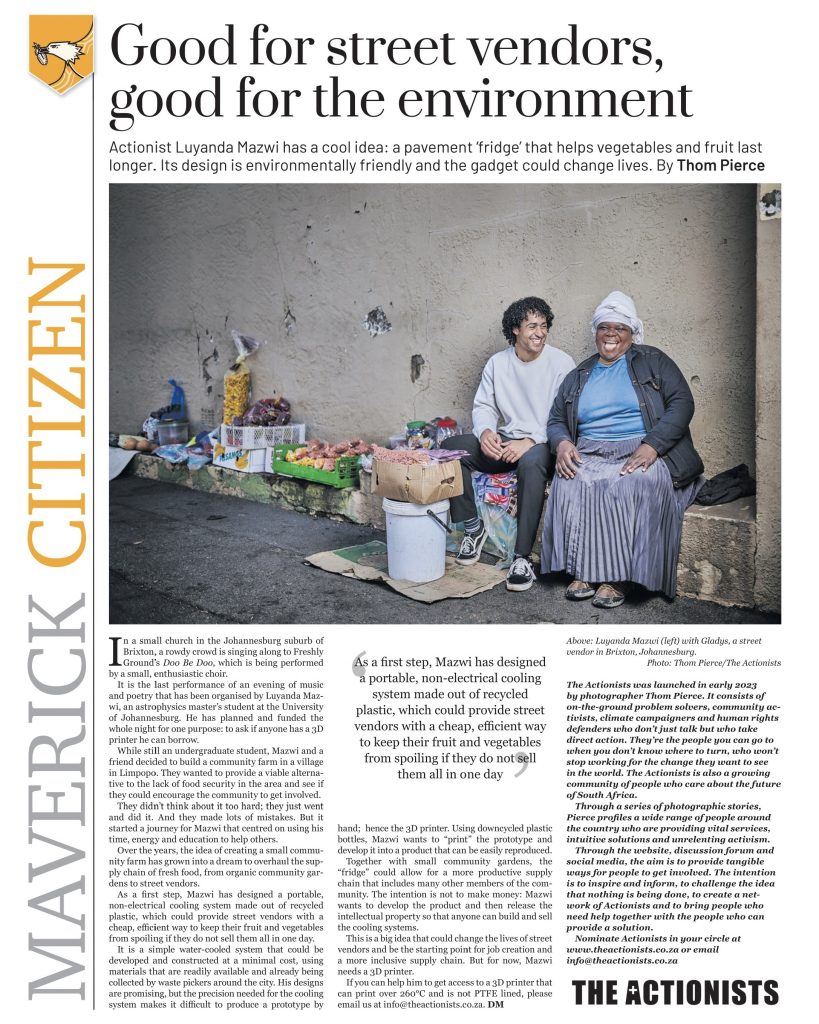 Visit by Noble Lauriet in Physics 2022
Prof. Soebur Razzaque was invited to the High Commission of Canada in Pretoria where Dr. Arthur McDonald, Nobel Laureate in Physics 2015, was a guest speaker.
Professor Soebur Razzaque, Director at the Centre for Astro-Particle Physics (CAPP), on @ujfm as part of the Science@UJ series.