Research publications and conference activities
Home » Faculties of Humanities » Departments » Psychology »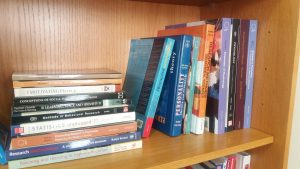 Research in the department:
The department enjoys an active research culture involving quality and socially conscious research which is published in national and international journals, including conferences. This is qualitative and quantitative research conducted by both postgraduate students and academics within the department. The department also hosts an annual student research conference where third year to postgraduate students are provided an opportunity to showcase their research ideas and projects.
Research areas which the department publishes in includes the following:
Cognitive and Neuro-Psychology,
Social Psychology,
Developmental Psychology,
Personality Psychology,
Health Psychology
Critical Psychology,
Trauma and Clinical Psychology and many more.
Disability and Transition in the Global South seminar 2017