Postgraduate Applications
Home » Faculties of Humanities » Departments » Department of History » History Programmes and Information for Postgraduates »
All undergraduate applications are handled by central University administration. Click here for more details.
Application Process
If you are a prospective honours, MA, or PhD student, please follow the processes described below. The images and the text provide the same information. For more information please email: HistoryPostgradApplications <historypostgradapplications@ujac.onmicrosoft.com>; or the HOD Dr Faeeza Ballim fballim@uj.ac.za or the Postgraduate Coordinator Dr Tshepo Moloi moloit@uj.ac.za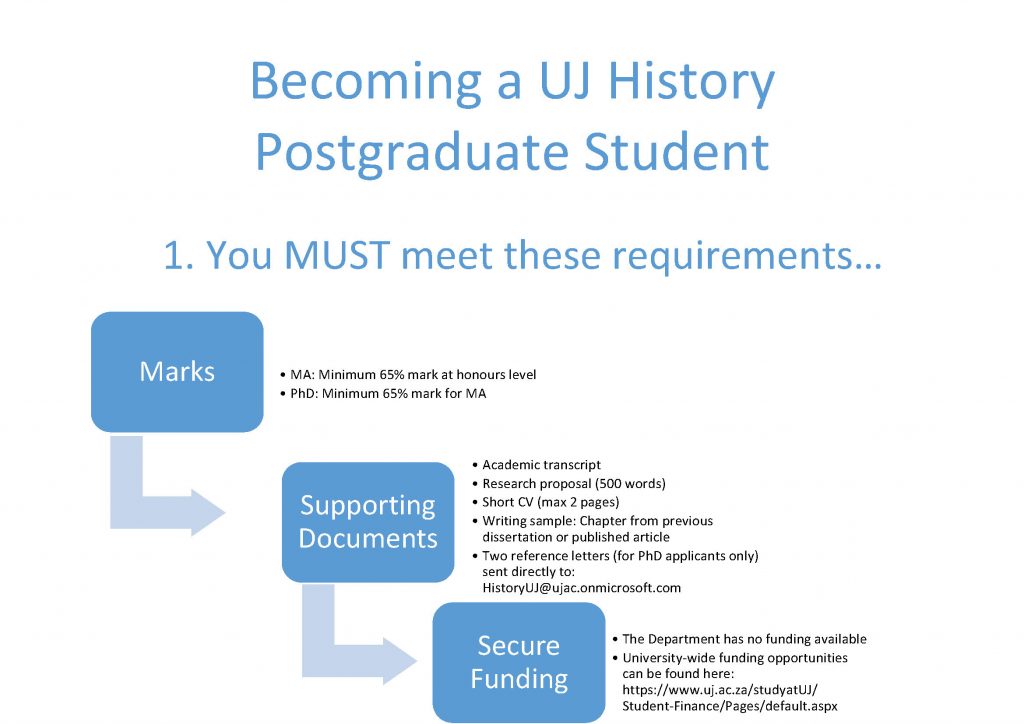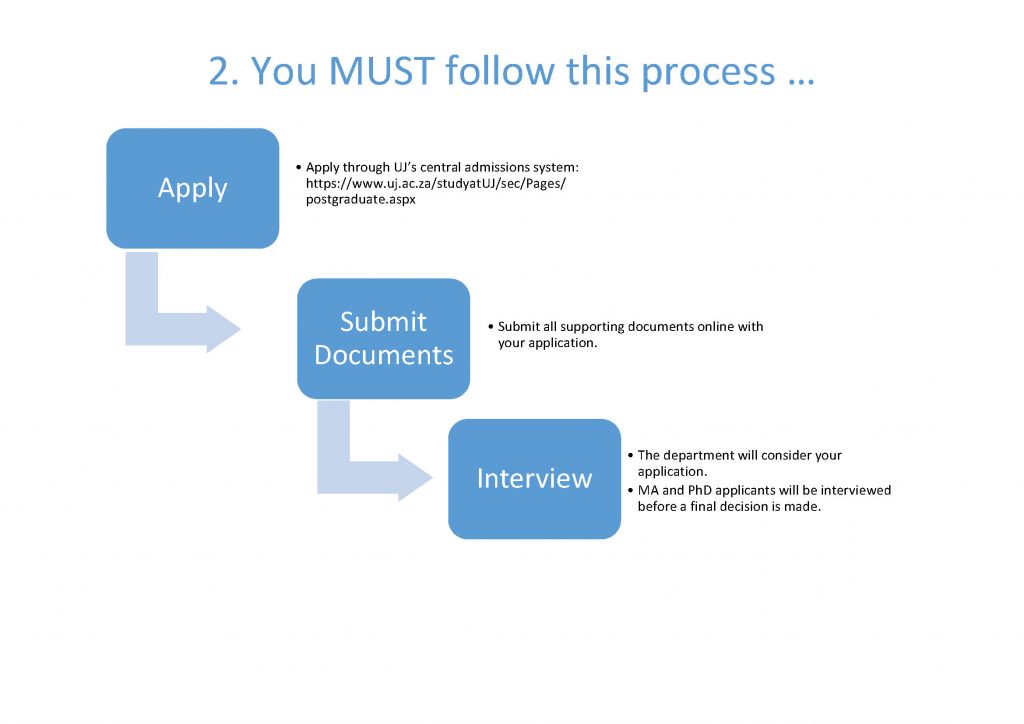 Honours Programme
To apply to our Honours programme, please submit your application with relevant documents as instructed. Click here for more details.
Applicants for History Honours may include a written motivation of about 500 words, in addition to the other required application materials, explaining their specific interest in doing an honours degree in this field. Applicants meeting the requirements may also be asked for an interview prior to acceptance. Please note that we cannot accept applicants without evidence of completing a BA, and a full academic transcript.
Masters and Doctoral Programmes
The link for applications is found here. Please note that the department usually does not have financial aid or resources to support primary research outside South Africa.