Home » Faculty of Health Sciences » Departments » Emergency Medical Care »
For students who wish to work in the emergency care environment in South Africa, three undergraduate programmes exist. These include the Higher Certificate in Emergency Medical Care, Diploma in Emergency Medical Care and Bachelor in Emergency Medical Care. At this stage, the UJ offers the Diploma and Bachelor in Emergency Medical Care. For those wishing to pursue a postgraduate offering, the Department offers a Master of Emergency Medical Care.
Graduates of the Diploma in EMC are eligible to register as paramedics with the Health Professions Council of South Africa (HPCSA) Graduates of the bachelor programme are eligible to register as an Emergency Care Practitioner (ECP) with the HPCSA. Paramedics provide a wide range of interventions and medications to persons in need of emergency care. These paramedics are also in a position to undertake general rescue activities. Emergency Care Practitioners have the ability to provide primary emergency care as well as critical care interventions to persons needing primary, urgent and critical care. The ECP also has the ability to function in a wider rescue environment.
How do we teach Emergency Medical Care students?
Students in undergraduate programmes in the Department engage in various types of teaching and learning activities. Students are required to attend compulsory theory lectures, practical classes, tutorials, physical preparedness training sessions and clinical learning shifts.
Amongst other methodologies, simulation-based activities play an important role in the teaching, learning and assessment of EMC students. Simulation based activities provide a safe, realistic environment that the Department staff use to provide students with an opportunity for patient interaction and treatment without the risk of injuring a real patient.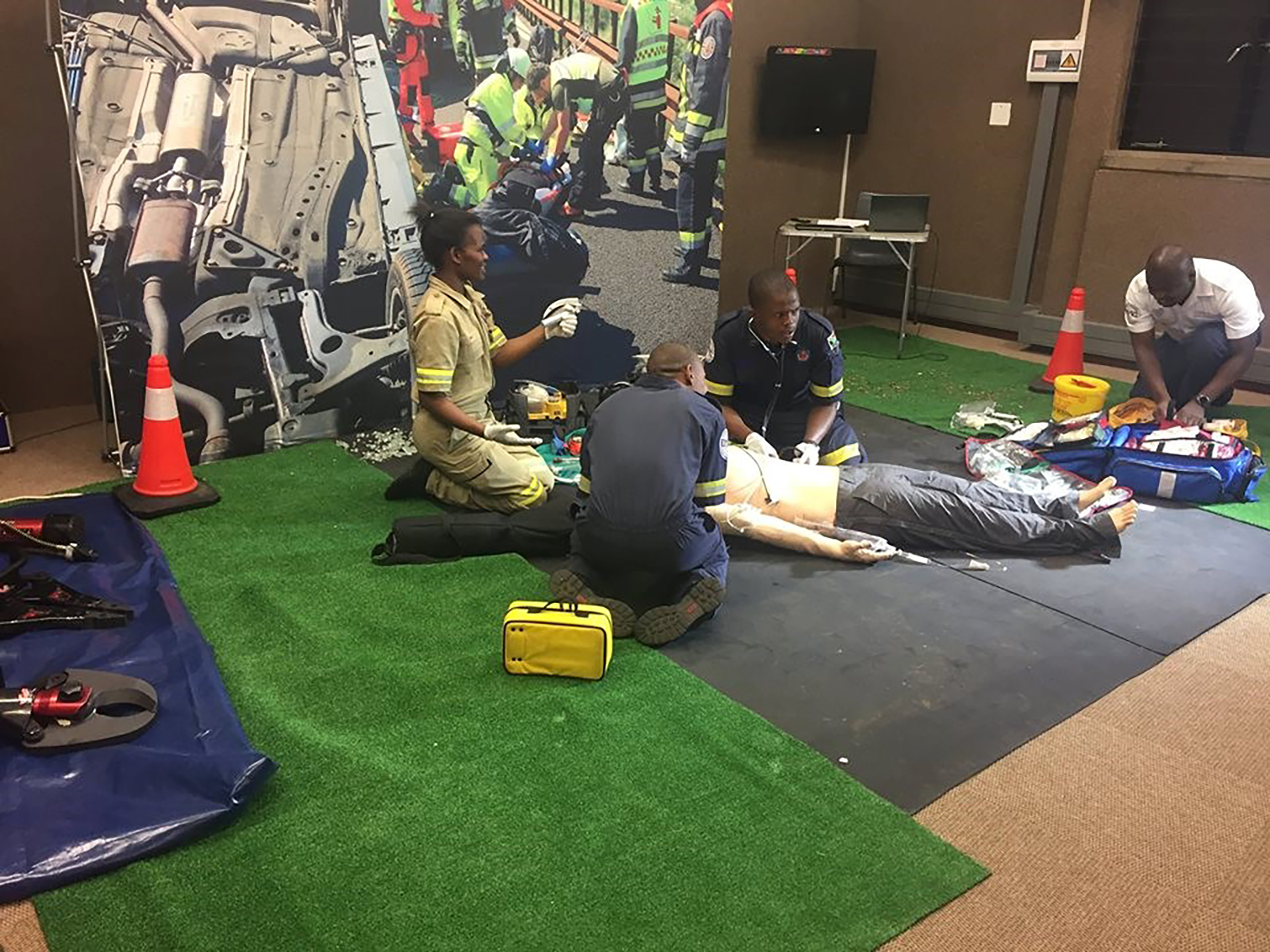 High Fidelity Simulation Learning with Mr Thulani Sibanda.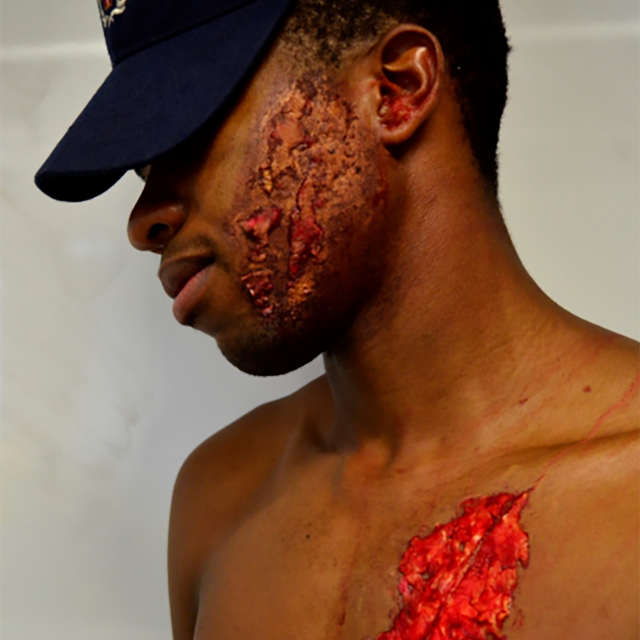 The undergraduate programmes offered by the Department include both emergency care and rescue modules. The modules that students are required to complete for graduation are available here.