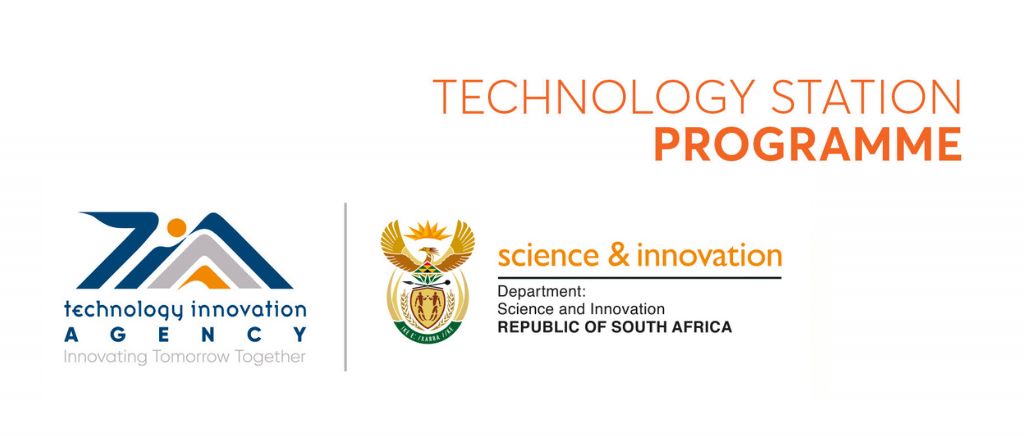 The Technology Stations Programme (TSP) was established to enable Universities to provide technology development services to small and medium enterprises (SMEs). The Technology Stations (TSs) provide innovative Science, Engineering and Technology (SET) solutions for complex engineering challenges within the relevant industrial sectors aimed at supporting government's socio-economic priorities. The Department of Science and Innovation (DSI) provides financial support through TIA, to Higher Education Institutions (HEIs) which house Technology Stations to provide technical support to SMEs in terms of solutions for services and training.
There are 18 Technology Stations (TS) based at 11 Higher Education Institutions in South Africa, managed by the Technology Stations Programme (TSP) Unit based in Pretoria at the Technology Innovation Agency (TIA) office.
The TSP is a management and systems-wide support unit responsible for all Technology Stations across the country. The mission of the TSP is to assist the Technology Stations and Higher Education Institutions (HEIs) in the core, by performing the following functions:
Ensure that funds allocated to the TSP have impact and are aligned with the TIA/DSI national strategic objectives and performance measures;
Reduce transaction and co-ordination costs of activities that involve or benefit multiple TSs to promote synergies and network benefits;
Monitor and evaluate the performance of TSs SME-related projects, and initiate interventions where required;
Identify opportunities to upgrade and/or expand the TSs high-end technology infrastructure;
Facilitate opportunities for technology knowledge transfer and innovation support to TIA's stakeholders; and
Promote the network of Technology Stations to other government programmes and ensure that the TSs are aware of and participating in related national priorities and industry programmes.
The Technology Stations are well positioned to support industry, particularly SMEs and Higher Education Institutions. The Technology Stations' activities offer an opportunity to bridge the gap between local suppliers and industry to take advantage of the recapitalization and expansion programmes by enhancing competitiveness of local suppliers through technology improvement. The TS provide technology transfer infrastructure that plays a critical role for transferring technologies from Higher Education Institutions to technology users.