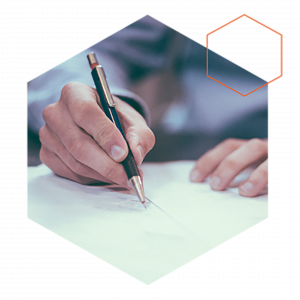 HOW TO ACCESS OUR SERVICES
Thank you for showing interest in our services. At UJ PEETS we follow management processes to comply with the auditing of the Technology Innovation Agency (TIA). The figure below illustrates the entire project life cycle. Contact us via peets@uj.ac.za for an initial consultation with one of our station engineers. After consultation we will need you to send us the filled out Client Capturing Form (please see below) and a certified copy of your ID. You can also send us the Client Capturing Form before the first consultation, which will assist us to get some insight into your idea and vision before the first meeting.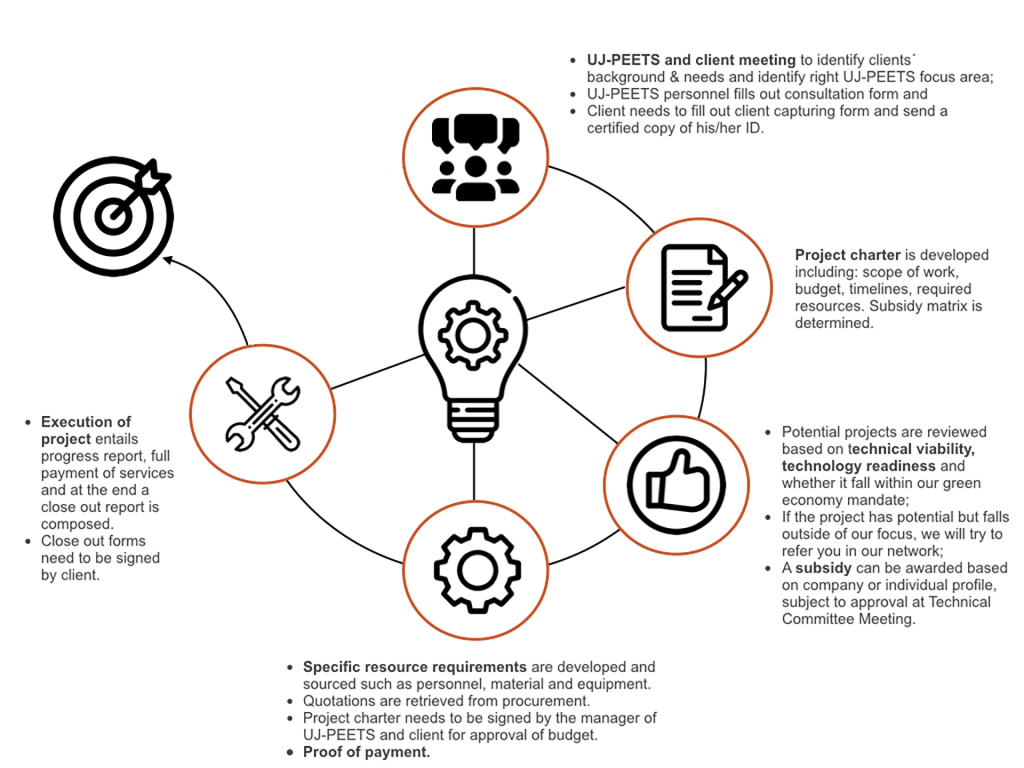 Client Capturing Form
Completely fill in the Client Capturing Form (CCF) and take into consideration the following:

If available signed with the company registration number
For start-up companies with the Companies and Intellectual Property Commission (CIPC), a certified copy of an Identity Document (ID) of one of the members should be submitted.
Copy of ID (if the client is an individual without a registered company) should be submitted.
Clients under the age of 18 are to be accompanied by a guardian or school teacher when using any services at the TS.
For large groups (I.e. schools or organisations) the entity representative will need to sign a CCF.
The Client Capturing Form (CCF) can be completed in one of two ways:
Complete the online application here :

OR download the CCF and send it back to peets@uj.ac.za