Bursaries & Finance
Home » College of Business and Economics » Schools » School of Tourism and Hospitality (STH) »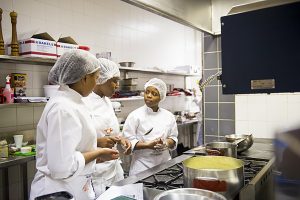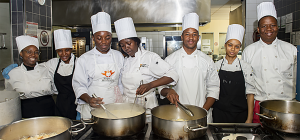 BURSARIES
Through its dynamic alumni and industry partnerships, the STH is able to leverage this unique position to secure student bursaries. These are based on merits and conditions apply.
The list of bursary sponsors includes:
Butch Kerzner Memorial Trust
City Lodge/UJ Educational Trust Bursary
Protea by Marriot Luxury Hotels International Bursary
Micros Bursary
National Department of Tourism Postgraduate Bursaries
Tsogo Sun: B-Tech Hospitality Management Bursary
Mercure
The Saxon
The One & Only
Student Funding Student Funding National Student Financial Aid Scheme (NSFAS)
The University of Johannesburg offers a loan option for financially needy and academically deserving students through NSFAS loans. The NSFAS student loan is for full-time undergraduate students with South African citizenship. NSFAS loans may be used to pay tuition fees, books, and university accommodation fees.
For enquiries email: nsfas@uj.ac.za or visit the nearest NSFAS Office on one of the UJ campuses as follows:
Auckland Park Bunting Road Campus: Office A24 Red
Auckland Park Kingsway Campus: Office E Ring 1
Doornfontein Campus: 1st Floor, Admin Block 185
Soweto Campus: Ukhamba Building