Projects
Home » College of Business and Economics » Schools » School of Tourism and Hospitality (STH) »


The UJ School of Tourism and Hospitality is proudly involved in the EU Erasmus+ Capacity Building project. This initiative holds the objective of fortifying both student employability and the collaboration between universities and enterprises within South Africa. Known as the SUCSESS Project, it centers on the enrichment of lifelong learning capabilities and the fostering of social innovations and inclusivity within university education.
At the heart of this project lies the SUCSESS Project digital handbook. This practical guide for teaching and learning has been deligently crafted as an outcome of The Sucsess Project. This Erasmus+ funded endeavor places a strong emphasis on advancing graduate employability. This comprehensive handbook serves as an invaluable resource, encapsulating the essence of the project's mission to empower students with skills that will facilitate their seamless transition into the professional realm.
Click on the image below to explore.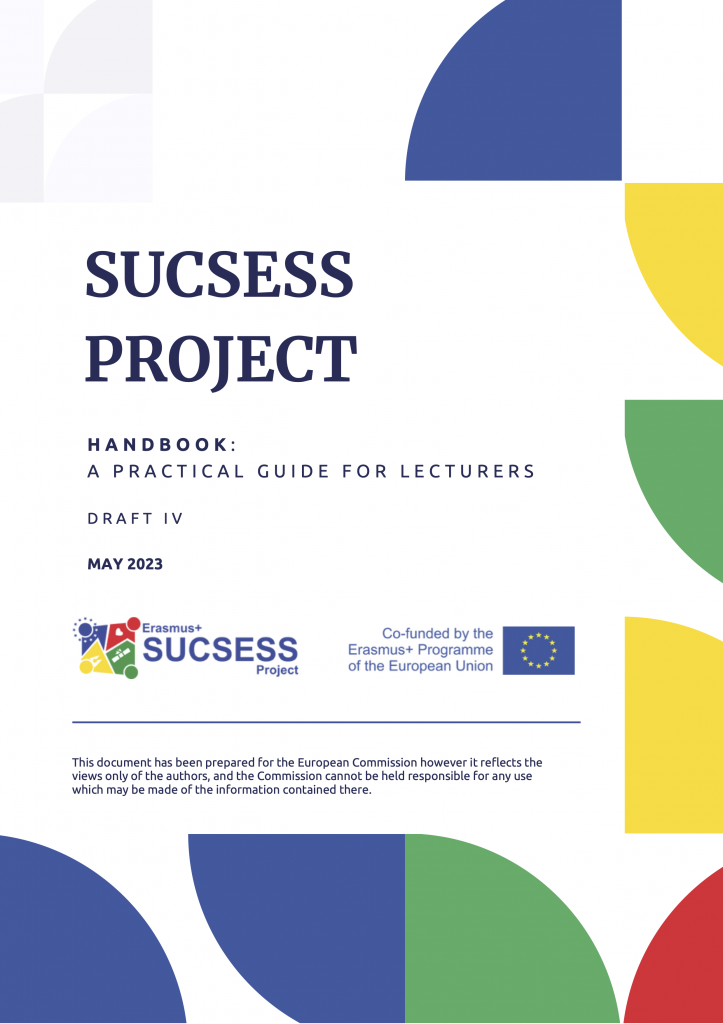 Today's SUCSESS training session offered new knowledge and sparked some excitement in teaching moving forward. The session started with an explanation of the Design Sprint model, which is an excellent collaborative way to engage industry partners, foster creative thinking and problem-solving skills. Just briefly, the sprint model (developed by Google Ventures) is about tasking students to develop new products that speak to current industry needs/problems, all within a week. Industry partners come with their problems or needs and students have a week to work together to develop a product (and test it) accordingly. Today's sessions highlighted the application of this model in the Haaga-Halia Porvoo campus, detailing both the success and challenges. I thought this to be an exciting way to engage with industry as well as providing some exposure to students and the opportunity to apply their skills and knowledge. The following presentation on the use of technology as an enabler was thought-provoking. As a lecturer, I (like many others) had to fully switch to online learning. While this transition provided the opportunity to introduce new and emerging technologies and applications in the learning experiences, I had to remember the matter of feasibility and practicality. This meant understanding that the type of technology that is available, how to use it will be influenced by how accessible it is to students. In the South Africa context, we cannot overemphasize the importance of considering the data and network constraints faced by our students.
Also discussed, was the importance of technology in enabling better access to industry collaboration. One thing (out of many) that I found particularly interesting was the use of simulation and gamification in teaching and learning practices. This highlighted the adaptability afforded to us (as lecturers) to the changing and complex world. For instance, while students may not be able to go out into the industry, simulation, and gamification techniques, through virtual reality, can bridge that gap. Further, such technology can be used in exposing students to certain aspects of industry that they do not know of. While we have quite a bit of way to go in the context of South Africa, the possibilities of this are exciting.
As to be expected, the group discussions were quite lively and sprouted some interesting insights. To begin, the groups mentioned the importance of maintaining and nurturing relationships with both industry and alumni. Also, the use of social media in classes was highlighted, some new ideas that came up in the training were blogging/ vlogging, which is an interesting way to see how students engage with the module. Thirdly, one group had mentioned the importance of personalized learning, which technology is an enabler of, and how this can build more student engagement.
Overall, while the training had presented new ways to improving relationships with students and industry and engaging with technology, the emphasis was on consistently considering our South African context and our students – which I appreciated. These training sessions were insightful and I am grateful to be a part of them.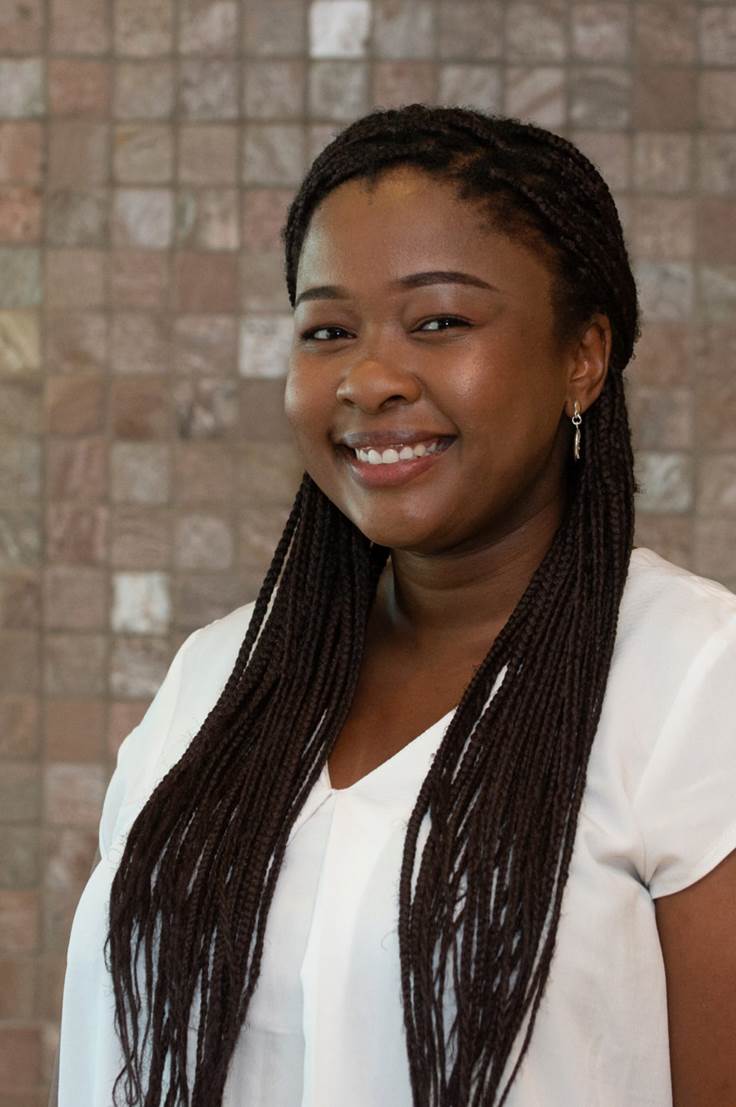 Academic Lecturer
Name: Refiloe Lekgau
Location: Office Number 16 Bunting Road Campus

Contact Details:
Tel: +27(0)11 559 1093
Email: rlekgau@uj.ac.za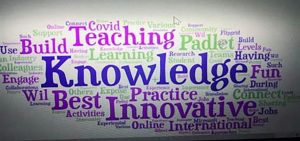 Today on this rainy summer's day in Johannesburg we started with Training 1 Session 4 of the SUCSESSS project training with our partners from South Africa, Finland and the United Kingdom. So I would like to reflect on today's training which was all about "Reflection on experiential training".
Our session began with an open platform on Zoom where the participants had to reflect on what was learnt thus far from the training sessions. Each of us had to jot down words that expressed our views. A word cloud was then created to summarize our collective thoughts.
The themes that emerged from the self-reflection exercise gave us a clear indication of best practices and opportunities for further learning.
We then broke up into smaller groups where we had to discuss experiential learning in the South African context. Here we reflected on the challenges and opportunities that the South African universities, i.e. University of Johannesburg, University of Zululand and the University of Pretoria experience in experiential learning. Some of the common challenges mentioned were: student placements, work readiness, travel and accommodation challenges experienced by students during work-integrated learning, disjuncture between universities and industry, relevancy of the curriculum etc. Some of the common opportunities mentioned were: the use of technology in experiential learning (VR, AR, simulation etc.), training opportunities for academics, students and industry, equipping students with technological and entrepreneurial skills as well as emotional intelligence.
Our last task for the session was to discuss as a group what "new thinking" was offered in the training thus far:
For you as a lecturer
For you as a member of faculty
Some interesting views were shared such as Innovative ways of using technology in teaching, supporting students with self-esteem, promote inclusivity when using technology, new ways of doing work-integrated learning and the flipped classroom experience.
All the training sessions have been truly inspiring thus far and from reflecting on the points mentioned above it can be clearly seen that we have learnt a lot about innovative teaching methods. I am thoroughly enjoying the training sessions and I cannot wait to implement these new innovative ideas in my classroom.
I now look forward to the next session which is on possibilities of inquiry learning.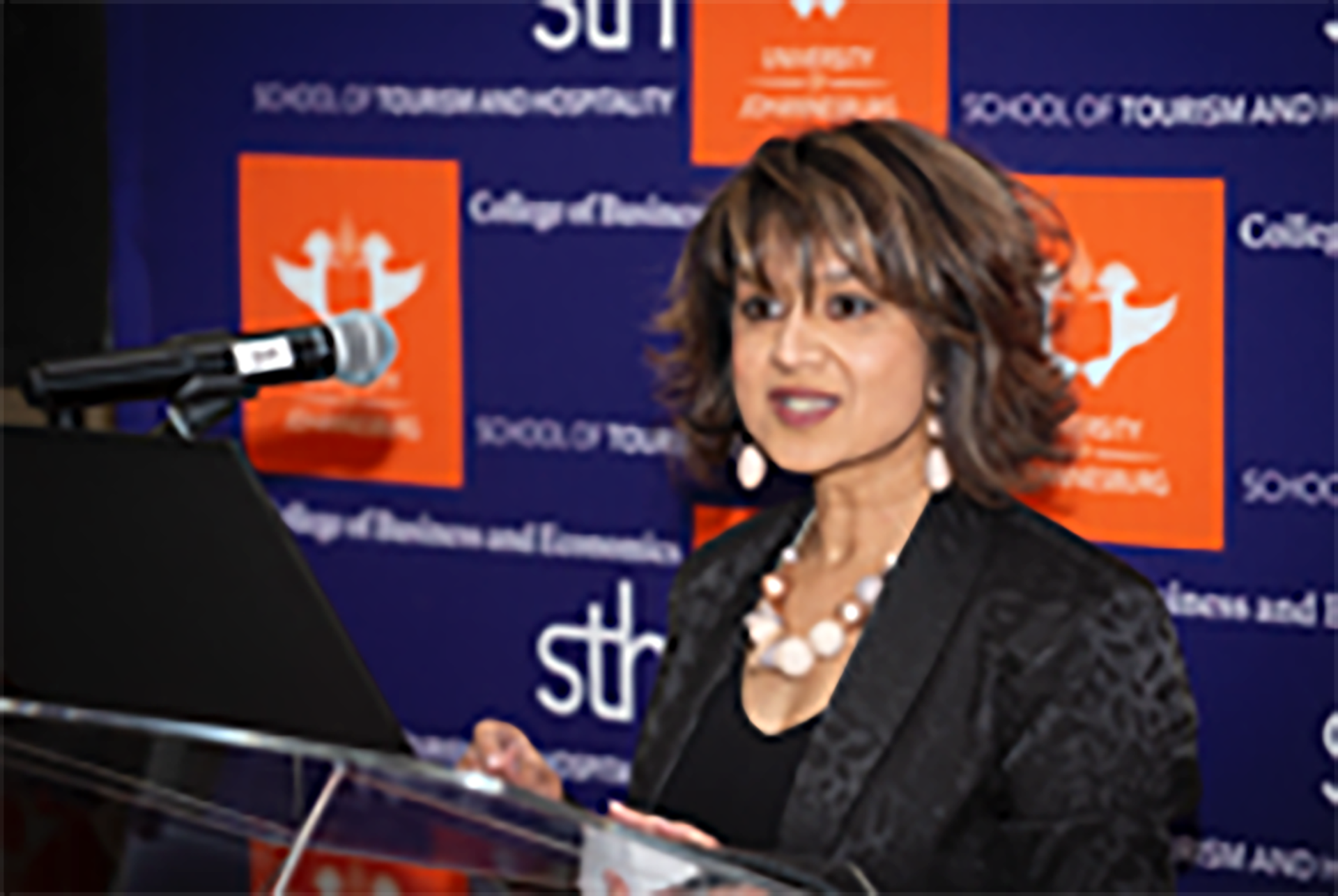 FERL Director
Name: Hema Kesa
Location: Johannesburg Business School

Contact Details:
Tel: +27(0)115591050
Email: hemak@uj.ac.za

As we come to the end of the first week of our SUCSESS training program I could only look back and be surprised at how much knowledge I have gained through interacting and discussing with colleagues from different universities, which included Haaga Helia University, Oulu University from Finland, Sheffield Hallam University from the United Kingdom, University of Zululand, University of Pretoria and our very own University of Johannesburg from South Africa. Many of these colleagues have more experience than me which I believe was the most encouraging part for me to be part of this project/training knowing that that would benefit me a lot as an academic. I started the training with high hopes and expectations that I will learn a lot by engaging with other academics and observing and being exposed to how other local and international universities go about achieving their purpose as a source of knowledge. Having said that I can bold and proudly state that I made the right choice to be part of this as this training project has already supposed my expectations.
Touching base on the previous two workshops before today, being a new lecturer focusing on business studies within STH at the University of Johannesburg (SA), I was inspired and challenged to relook my teaching methods and learn a lot from those training. Listening to the presentation on teaching methods made me realize how much I can still learn, which teaching methods I am currently utilizing and whether I am on the right path or not, and where to change and improve. The presentation about different pedagogical approaches was very informative and inspiring. Approaches such as problem-based learning, project-based learning, and the more interesting one that caught my attention, inquiry-based learning, were clearly explained and discussed. Further areas discussed on the day that was of more interest to me as an individual was on the perceptions of learning and perceptions of knowledge. It was also interesting to learn that as a lecturer I am responsible for creating an atmosphere for learning that is inclusive and I must always see myself as a learner who is striving to create knowledge for students rather than an expert.
The presentation and discussion on session 2 focused on future competencies required for university graduates. This was extremely interesting and very informative. It was particularly interesting in the breakout room discussion where each group member presented their suggestions and ideas of competencies. During the presentation, eight future competencies were presented which included – amongst others -career readiness, critical thinking and problem solving, leadership, and oral and written communication. It was very interesting how group members from different backgrounds and institution would agree on common ideas. It was also interesting to learn that not all competencies can be taught in a classroom. For example, competencies such as attitude and values can be acquired in different spheres and experiences of life. I believe that as the STH we have initiatives and activities in place that assist in developing our students in these competencies. I see these training as an opportunity for many of us to go back and relook at where we could improve as lecturers in our modules and as a school in order to enhance and instil these future competencies so our students are ready for the future and the industry.
On the third day, session 3 focused on the topic, Industry and student perspectives on university education and collaboration. My highlight of the session was when three different questions/sub-topics were raised to be discussed by three different groups in the breakout rooms and we all came with different ideas to discuss them in the main room. All three questions were very key to me. The questions were on entrepreneurship, building collaboration with industry and building student self-esteem. Very helpful suggestions were raised such as inviting entrepreneurs to class to share their stories, offering more practical courses in entrepreneurship and technology for both students and staff, helping budding entrepreneurs and collaborating while using technology. The maintaining and initiation of the relationship between university and industry was a strong focus for many participants indicating how crucial this is in benefiting all stakeholders involved. Suggestions on how this can be done was a very important topic which included universities having to involve industry when developing their curricula, following up when students are placed in industry, and discussing and presenting findings with organisations involved in our projects. Finally, the topic raised at the end of the session was on challenges presented by Covid19 in reference to student exposure to the industry and the topics lecturer's self-awareness and inclusiveness. It was interesting to observe that the STH has initiated many of the ideas and suggestions raised even if these need to be improved upon, as the school has strong collaboration with industry and keeps on enhancing and strengthening that relationship. Many entrepreneurial activities are always initiated on campus, along with guest lectures in class and during first-year seminars
In summary, based on the past three sessions it is clear that by the end of the training I will benefit and learn many new ways and I cannot wait to take some of this many ideas and implement them in my classroom.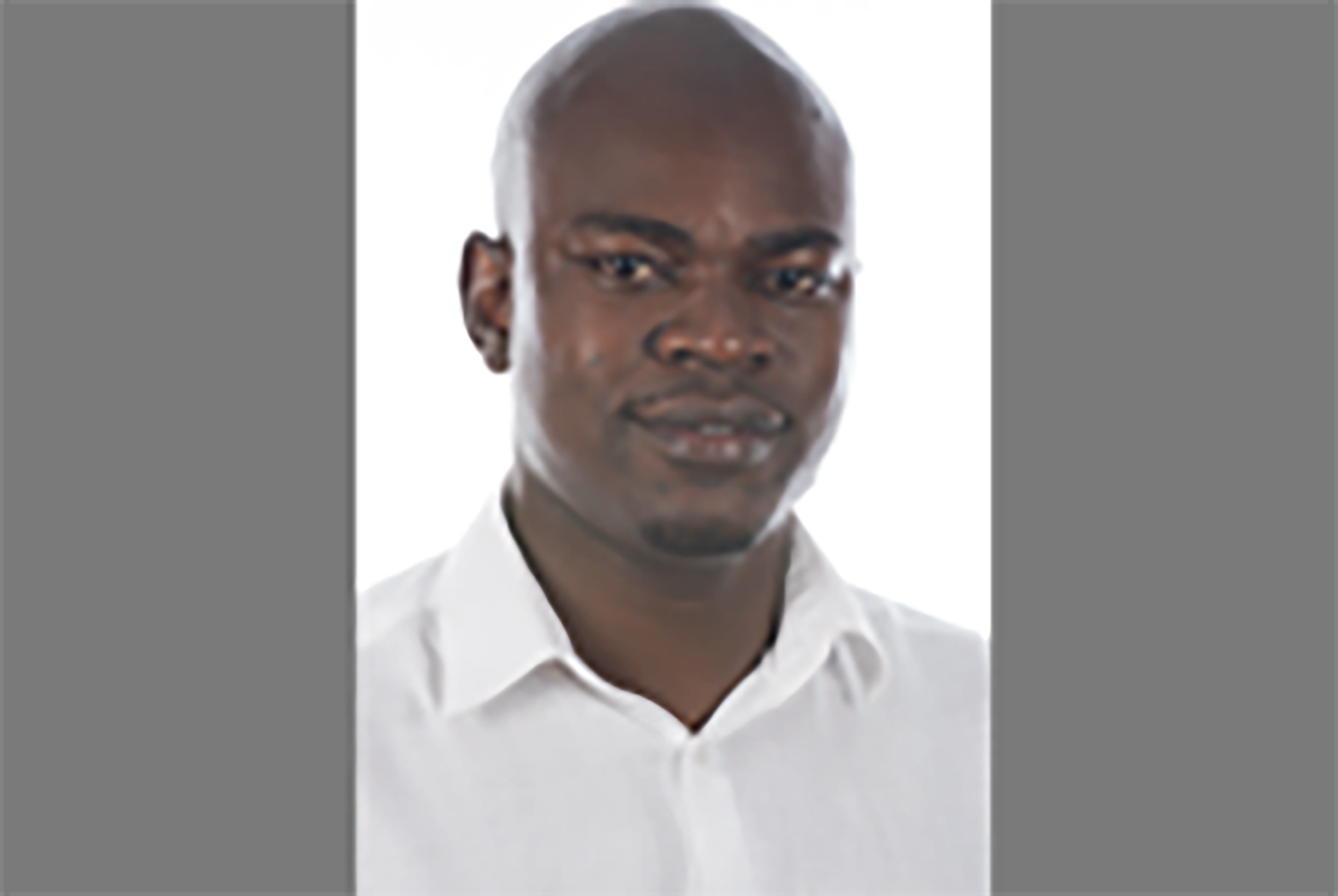 Academic lecturer
Name: Vongani Ntimane
Location: Office Number 13 Bunting Road Campus

Contact Details:
Tel: +27(0)115591371
Email: vonganin@uj.ac.za

Today marked the second training day of the SUCSESS project training, bringing together academics from the partner universities in South Africa, Finland and the UK. In the breakout rooms of the Zoom session today we brainstormed ideas to answer the three critical questions regarding curriculum reform to improve employability for university students in 2030. These were the questions and in a nutshell some of the answers we came up with.
Question 1:
What are the competencies required for the employability of university students in South Africa in 2030?
Future job creators should be able to apply critical thinking in complex, unpredictable environments where their resilience will be crucial to execute the procedural knowledge that will be required for the future tourism and hospitality industry. These job creators will be supported by technological advances within the industry, therefore they will need to be technically up to date.
Question 2:
How can lecturers at the university support the development of these competencies?
The research conducted by UP suggested that university lecturers in South Africa play an enormous role in the career choices of students.
The flipped classroom experience that we implemented for the practical culinary sessions at the beginning of the Covid pandemic illustrated that we could be more resourceful with fewer resources to achieve the required outcomes for the course.
Question 3:
What changes should be made at the university level?
The course content should continuously support the changes that are happening within the industry.
Therefore, the transition between university and the industry should be a seamless transition as students should be able to start working in industry after their courses as professional staff due to the skills they acquired during their courses.
The collaboration between the various universities brings insights on best practices. I look forward to the next aspects and I am enjoying being part of this exceptionally relevant project.
I look forward to next session which is the benchmarking and gap analysis session!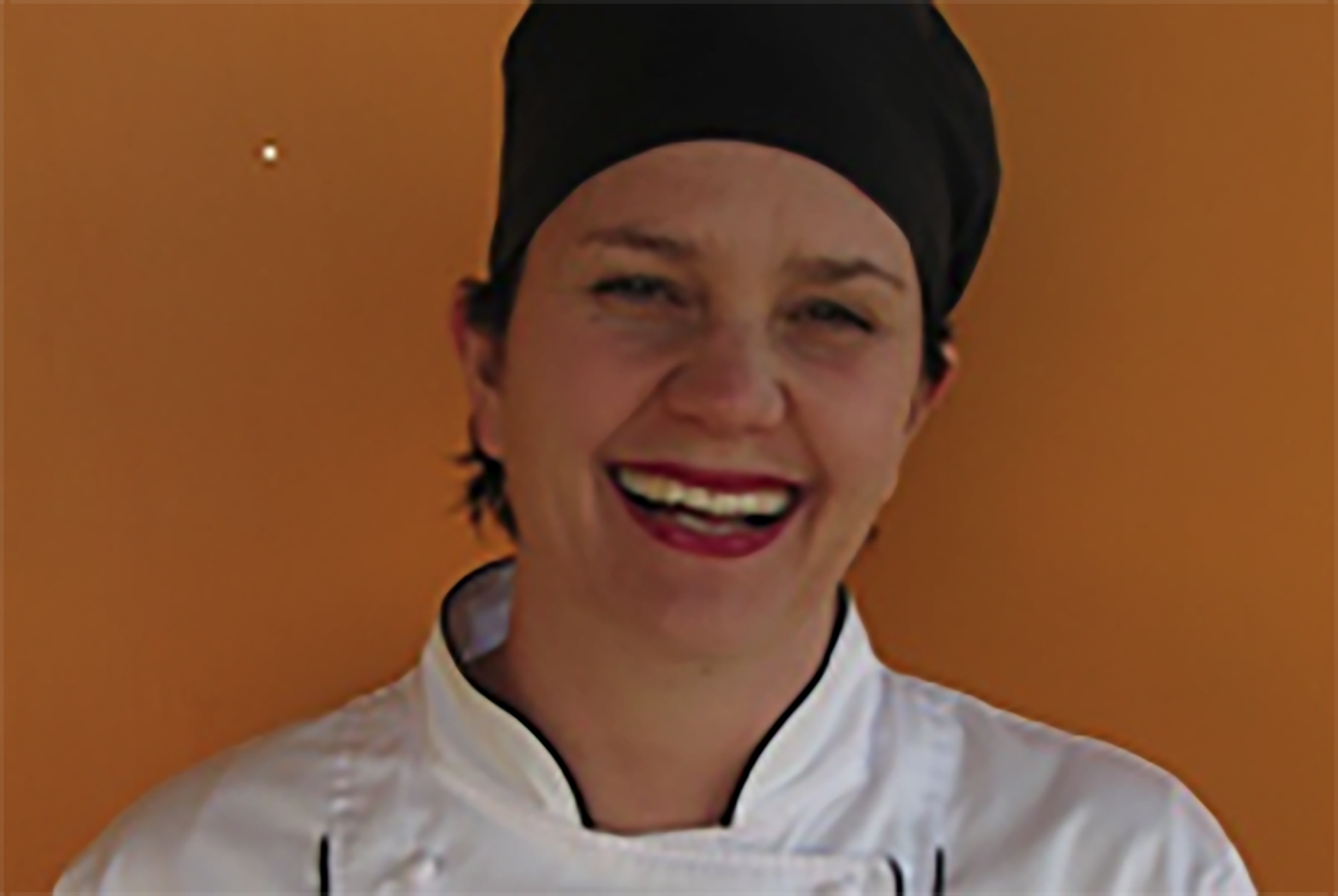 Culinary practical lecturer
Name: Ita Geyser
Location: Office Number 18 Bunting Road Campus

Contact Details:
Tel: +27(0)115991161
Email: itag@uj.ac.za

Today marked the first day of the SUCSESS project training, bringing together academics from the partner universities in South Africa, Finland and the UK. The Zoom session began with a brief welcome and background to the project which allowed everyone to meet the members of the project team and finally put faces and voices to names. As the Work Integrated Learning (WIL) coordinator at the University of Johannesburg School of Tourism and Hospitality (STH), this training session was truly inspiring to me.
What was interesting to see in the session was that as academics, we tend to forget just how many different forms of experiential learning there are and that this umbrella term incorporates far more than just WIL but also other activities such as the use of case studies, problem-based learning, coaching, mentoring and job shadowing. We also tend to think that the focus of experiential learning is on the lecturer coordinating these activities, when in fact the student has a very important role to play in this type of learning process.
The last year and the onset of the COVID 19 pandemic threw a very large spanner in the WIL works with students and industry partners quickly having to adapt to remote WIL practices which although were effective, did not come without their challenges. To hear of other universities facing the same challenges for me created a sense of comradery and made the journey seem far less lonely. The presentation by Jenny Cole, the Employability Partnerships Manager at Sheffield-Hallam University in the United Kingdom had me hanging on to every slide as she detailed how they too had taken WIL online. Jenny also spoke about a number of extremely exciting industry engagement initiatives that are taking place at her university, that are built into the curriculum at every level of study. Seeing these practices and their positive outcomes, solidified my opinion that at the STH we need to relook at our curricula and make the necessary changes to formalize experiential learning practices at all levels and also to include an increased focus on entrepreneurship.
Following the presentations, the trainees were sent into various breakaway rooms to discuss what our motivations were for attending the training and what we hoped to achieve after its completion. Although I was paired with my colleagues from the STH, it was great to engage over camera and to share ideas as we have not had the chance to work together in this manner since the start of the pandemic. It was also extremely useful as we all come from the same foundation and could have discussions towards a common, school level goal.
Having the opportunity to see firsthand what other universities are doing in the sphere of industry engagement sparked many new and exciting ideas in my mind. I also came to the realisation that although we have made some exciting new changes in the STH over the last year, there is still much that we can do in terms of bringing the industry into our classrooms from first year level. In particular, there is much more that we can do to inspire a spirit of entrepreneurship in our students and to assist them to foster their ideas and grow them into actual business ventures.
Judging by the excellent content and exciting discussions held on day 1, I can tell that this training programme is going to be extremely worthwhile and exciting for all attendees. I look forward to the days to come and very incredibly privileged to be a part of this exciting and extremely relevant project.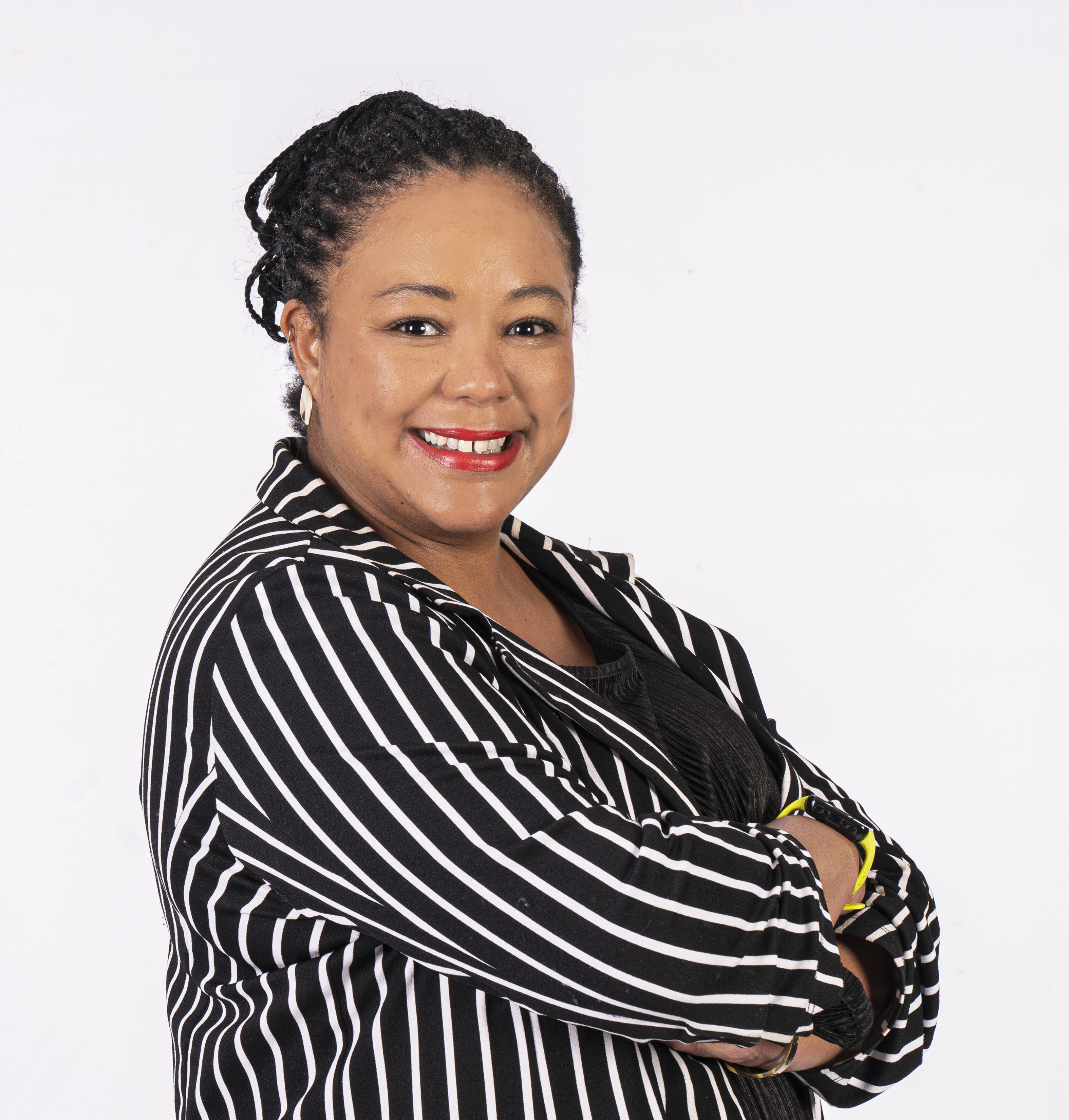 Academic Head: Hospitality Management
Name: Tracy Daniels
Location: Office Number 4 Bunting Road Campus

Contact Details:
Tel: +27(0)11 559 1157
Email: tracyd@uj.ac.za
About the SUCSESS Project


---
​SUCSESS – Strengthening university-enterprise cooperation in South Africa to support regional development by enhancing lifelong learning skills, social innovations and inclusivity
---
The SUCSESS project focuses on strengthening the cooperation between higher education institutes (HEI) and businesses in the Republic of South Africa (RSA). The enhancement of the knowledge triangle (student-teacher-enterprise co-operation) is an important part of the project. New learning methods based on experiential learning will make it possible for students to learn together with the industry in real-life projects, which is important since the employability of graduates from universities in RSA is not at the same level as in Finland, for example.
Thus, the SUCSESS project includes several themes such as regional and community development, as well as improved employability of students through transformational and life-long learning skills. The idea is to support an inclusive and sustainable economy by enhancing strategic partnerships and collaboration between HEIs and businesses as well as by improving prerequisites for innovation and knowledge sharing.
Duration: 15.01.2020 – 14.1.2023
Funding: Erasmus+ Capacity Building in the field of Higher Education
Partners: Haaga-Helia UAS (FI), University of Oulu (FI), Sheffield Hallam University (UK), and partners from South Africa: University of Pretoria, University of Johannesburg and University of Zululand.