Community Engagement
Home » College of Business and Economics » Schools » School of Public Management, Governance and Public Policy »
Community engagement highlights 2021
The SPMGP participated in eight community engagement projects over the 2021 academic year. The projects included the clean-up of parks and recreational facilities around the Auckland Park Campus, the participation in the various Mandela Day Projects, the collection and distribution of sanitary products to needy school girls, the delivery of care packages to old age homes and helping primary school learners with homework projects and exam preparation. Students from across the School was used in these initiatives.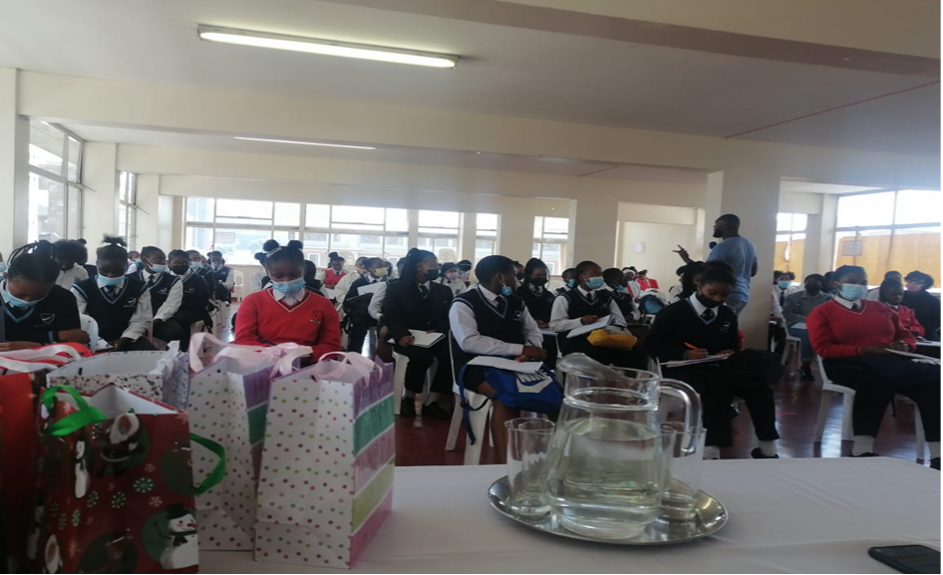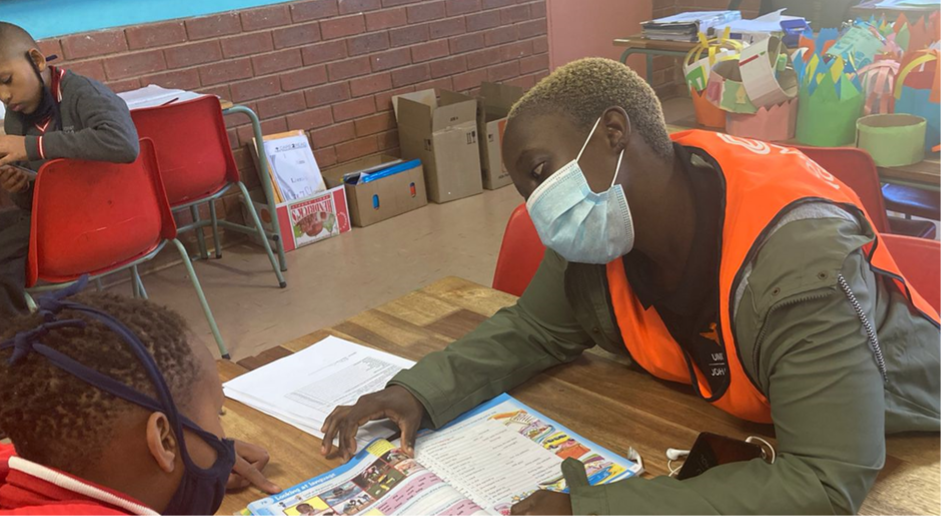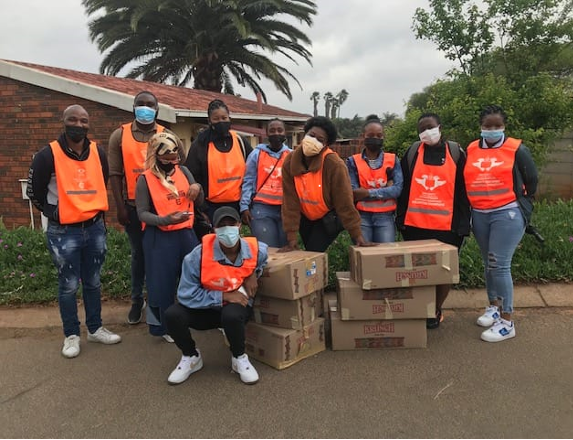 Lead as a Global Citizen
The School of Public Management, Governance and Public Policy was invited by Humanitarian Affairs, Asia in conjunction with the United Nations to select fifteen outstanding students to participate in the webinar series titled, Lead as a Global Citizen. The webinar was developed in order to offer young global citizens, as leaders in the 21st century, the opportunity to interact with like-minded students from across the globe. Moreover, the webinar series was cognisant of the impact of the covid-pandemic on young people, where many were feeling insecure in their educational journey. With the risk of the pandemic heightening global inequalities, the webinar series aimed to identify students with excellent potential to lead so that their aspirations to connect, contribute and lead would not go unrecognised.
In order to have the students' voices to be heard, the webinar focused on Sustainable Development Goal 4: Ensuring Inclusive and Quality Education for all and Promote Lifelong Learning, of which global citizenship is a major aspiration.
Given the School's ongoing relationship with Humanitarian Affairs, 15 of our outstanding students, with the potential to lead were identified for this virtual event. The main goal of this webinar series was to prepare students for a global career. Students were placed under three streams, namely:
Lead as a global citizen: Advocacy Series. Title of Webinar: Where should you focus to have the most impact?
Lead as a global citizen: Begin Series. Title of Webinar: How do I prepare myself for a purposeful and meaningful global career?
Lead as a global citizen: Collaboration Series: Title of Webinar: what is the best way to gain connection?
The series of webinars took place in the first two weeks of August.
Students who participated were extremely grateful for the opportunity, some of the comments are captured below.
"What I have learnt from the global webinar series is that I should always bear in mind that we live in a time of unparalleled opportunities and that we should always seek for these opportunities". 
"Like many young aspiring leaders, there were times when I felt alone in my academic and career pursuits. I feared that I was too disadvantaged, under-resourced, or too inexperienced to be counted as worthy of participating in ideas and events that are curated to change the world. The H.A Affairs webinar completely altered my perspective and showed me that I and other young people who battle with similar thoughts and feelings of inadequacy can be part of changing the world for the better. Therefore, I am excited about continuing to meet hundreds of like-minded peers who want to be part of building a peaceful, inclusive and sustainable world for all".
"As an unemployed graduate who had been struggling to get a job, attending the Humanitarian Affairs webinar was very helpful as it gave me much motivation. I got to learn about the importance of making connections. Before attending the webinar I was not aware of how important it was to have a LinkedIn account in order to make connections and networks with different people across the world. Now I feel so empowered and motivated to start networking with people across the world using the skills and knowledge I got from the webinar".
"The lead as a global citizen World Series webinar promotes global citizenship and empowers students. It empowers us as student through global career guidelines as well as collaborations with a diversity of people. For that purpose, this webinar was an amazing experience to participate in. I have met a number of new people from various countries. Additionally, I made connections with people through different platforms of media as our track of webinar as a group was what is the best way to gain connections and through this webinar I have actually gained some of credible connections with various people which is an amazing experience".
"Listening to the speaker's experiences and journeys and what they have went through has motivated and inspired me to work even harder to achieve my goals. I even followed the speakers on LinkedIn to increase my networks".
It is envisaged that students who participated in this webinar series are now empowered to participate in a post-pandemic world and to lead as global citizens.