About the Chair
Home » College of Business and Economics » Schools » School of Consumer Intelligence and Information Systems (SCiiS) » Marketing Management » UJ Wholesale and Retail Seta Chair Gauteng »
Melusi Makhoba is a lecturer and Bcom Marketing Management programme manager in the department of Marketing at the University of Johannesburg. He holds a Master's degree in the field of Strategic Marketing from University of the Witwatersrand and is currently awaiting an examiner for his PhD in Marketing.
Melusi has over six years of experience in higher education sector and is a member of the American Marketing Association. Melusi has lectured various modules in marketing, brand management, digital marketing, innovation, entrepreneurship and research methodology at multiple universities. His research interest is in retail, digital transformation, brand management, innovation, and AR/VR. Melusi has presented at numerous post-graduate symposiums and is a recipient of the Post Merit Award a prestigious award that recognizes academically gifted students from the University of the Witwatersrand.
Melusi also has more than eight years of corporate experience, where he held different middle management positions in the transport and fast-moving consumer goods industry. More recently, he worked for a multinational company in the FMCG sector, which has a presence in over 120 countries and manufactures over 18 000 products. Melusi was a key account and sales executive for the South African market and was responsible for over 10 million in sales revenue.
In his capacity as the incumbent Chair, he anticipates establishing connections with retail conglomerates, independent retailers, and informal traders in South Africa in order to investigate potential avenues for improving the W&R Sector. Additionally, he intends to collaborate with TVET colleges and previously disadvantaged institutions to aid in the advancement of retail qualifications.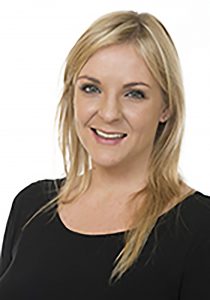 Dr Beate Stiehler-Mulder