About the Chair
Home » College of Business and Economics » Schools » School of Consumer Intelligence and Information Systems (SCiiS) » Marketing Management » UJ Wholesale and Retail Seta Chair Gauteng »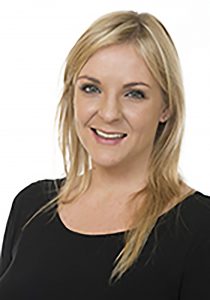 Dr Beate Stiehler-Mulder is the current W&R Leadership Chair of Gauteng
She is a certified Digital Marketing Professional, with over fifteen years in excellent academic performance and experience. She is a Senior Lecturer and Marketing Coordinator in the Department of Marketing Management at the University of Johannesburg. She holds a PhD (Industrial Economics and Management) from the Royal Institute of Technology in Stockholm and MCom (Marketing Management).
Dr Stiehler-Mulder has garnered a strong background of work, research and publications in South African and International Journals and Conference proceedings, where she presented broad research on Marketing, Branding, Retail and Consumer subjects.
As the current Chair, she looks forward to creating a platform that develops critical thinkers and problem solvers who can address the challenges facing the wholesale and retail industry, both nationally and internationally.
Beate Stiehler-Mulder LinkedIn profile
Beate Stiehler-Mulder Publications
Support