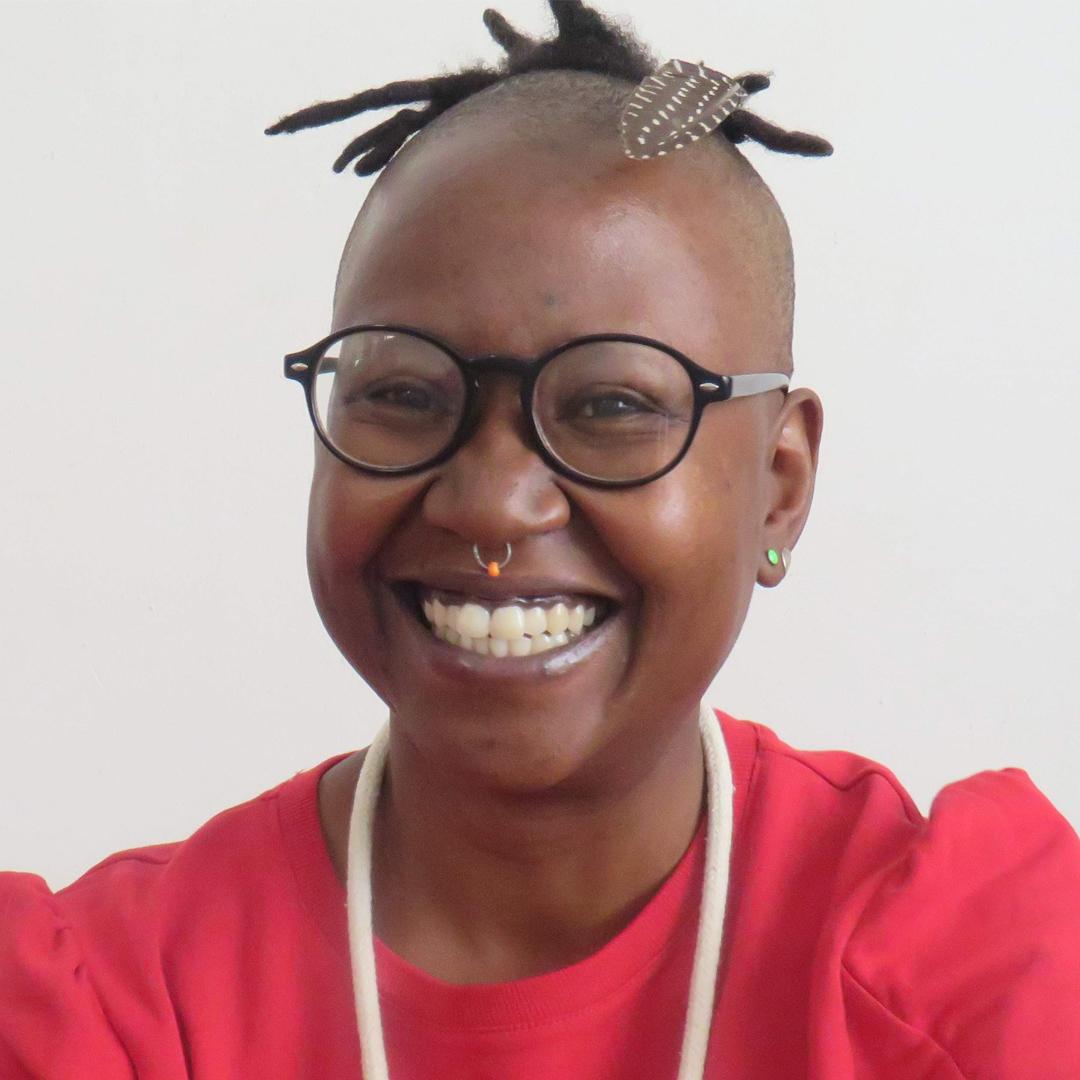 Tinyiko Baloyi is a lecturer in the Department of Fashion Design in the Faculty of Art, Design, and Architecture (FADA) at the University of Johannesburg (UJ). 'Zero-waste' as a strategy to develop environmentally sustainable consciousness in fashion design is the focus of her master's study. This study looked to find the links between design skills, participation, and the consciousness of environmental sustainability.
As a researcher, her interests are in collective making, indigenous craft practices, and their connections to sustainable ways of existing in harmony with the earth. In addition, she facilitates workshops in fibre crafts and sewing in various communities around South Africa as part of collective making collaborations. Tinyiko believes in the value of working with one's hands and promotes the creation of spaces for making at various skill levels. Her creative practice within an art and design space is spiritually centred and socially grounded.
Her work aims to bring art and design to people through creative workshops and making sessions. Presently Tinyiko lectures practical, and theory modules in both the Fashion Production and Fashion Design programmes on an undergraduate level. Tinyiko's research outputs include A conference paper, co-written with Kimberly Bediako and Prof Neshane Harvey, titled 'Masking-up with 4IR fashion design education: A retrospective analysis'.