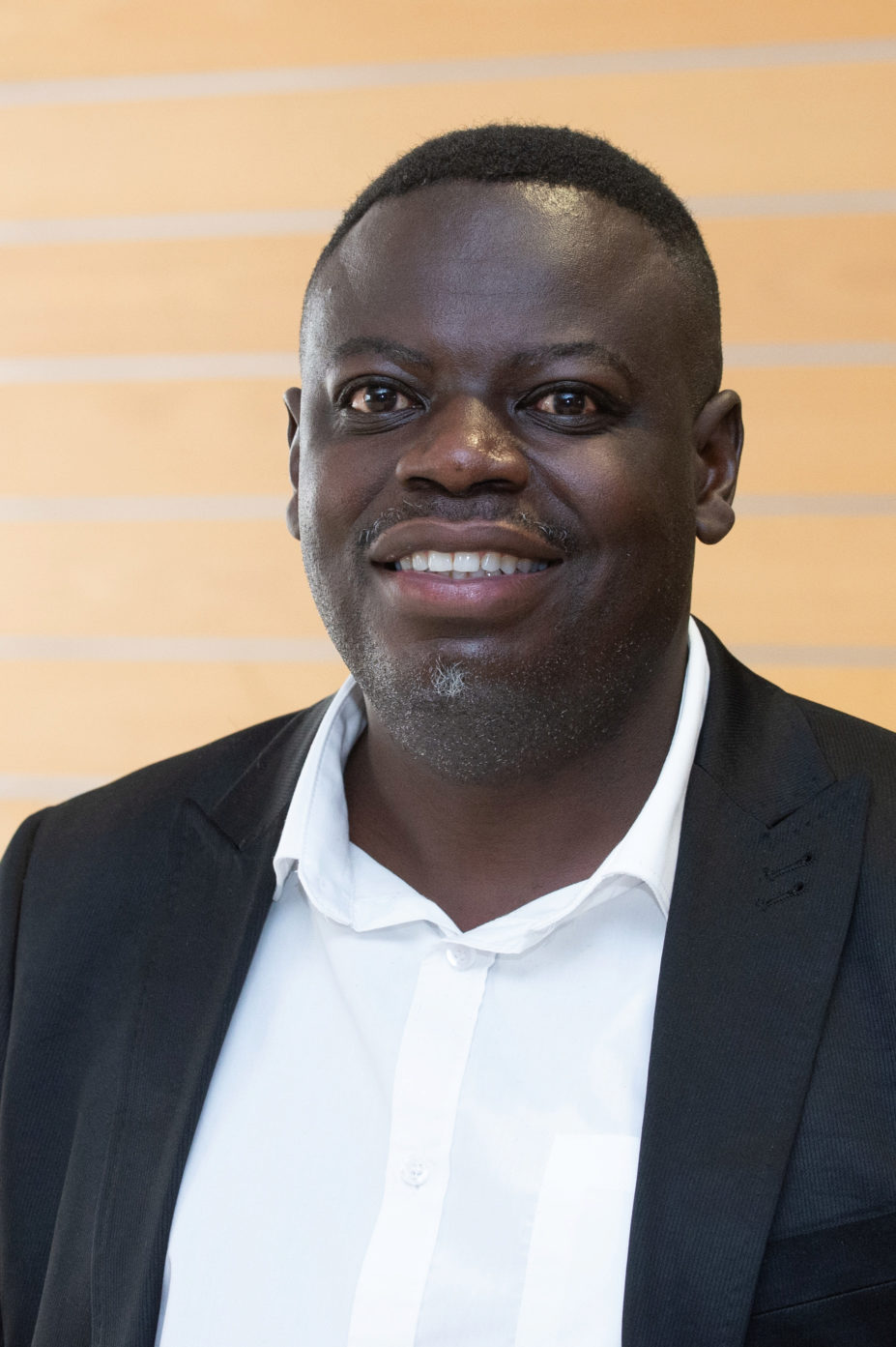 About Prof Tapiwa Chagonda
Biographical
Tapiwa Chagonda completed his doctoral studies in 2011 which were focusing on the survival strategies of workers in Harare, Zimbabwe during the 2000s – Zimbabwe's turbulent decade of hyperinflation and political crisis. In January 2013, Prof Chagonda was appointed a senior lecturer in the Department of Sociology at the University of Johannesburg. In 2017, he was promoted to Associate Professor. He is the Director of the Centre for Data Ethics (CDE) under the Institute of Intelligent Systems (IIS) at the University of Johannesburg and is also the Chair of the Faculty of Humanities Research Ethics Committee.
Qualifications D Litt et Phil in Sociology, University of Johannesburg MSc. Sociology, University of Zimbabwe BSc. Sociology, University of Zimbabwe
Research Interests
Sociology of Work with a focus on trade unions;
Economic sociology of work
Masculinities
The globalization of work
Zimbabwe's socio-economic and socio-political situation.
Selected Publications
Chagonda, T. 2020. 'Covid-19 Fully Exposes Zimbabwe's Comatose Economy', The Thinker, Vol. 84/2020: 14-16. Chagonda, T. 2020. 'Civil Society Interventions: The Role of Non-Governmental Organisations in Resolving Southern Africa's Challenges', in, T. Uys & JM. Fritz (eds), Clinical Sociology for Southern Africa, PP 323-335. Juta: Claremont.
Chagonda, T. 2019. 'Demographic dynamics: transitions, heterogeneity and mobility.' In, Gonzalez, H & Geldenhuys, D. (eds), Global South Powers in Transition: A Comparative Analysis of Mexico & South Africa. Brussels: Peter Lang, pp 107-125.
Chagonda, T. 2019. 'Is Zimbabwe on the Cusp of Mass Protests over the Country's Worsening Economic Malaise?', The Thinker, 81/2019: 50-53.
Chagonda, T & Suleman, M. 2018. 'Crime and Deviance in South Africa', in P Stewart & J Zaaiman (eds), Sociology: A concise South African Introduction.
Chagonda, T. 2016. 'The other face of the Zimbabwean crisis: The black market and dealers during Zimbabwe's decade of economic meltdown, 2000-2008'. Review of African Political Economy 43(147): 131-141.
Dworzanowski-Venter, B. & Chagonda, T. 2015. 'Seeking barriers to the development of knowledge transgressivity potential: lessons from a postgraduate student survey at the University of Johannesburg', Journal of Sociology and Social Anthropology 6(1): 1-13.
Chagonda, T. 2014. 'Salary Scandal in Zimbabwe: The Continuation of Shady Activities from the Hyperinflation era', South African Labour Bulletin, 38(2).
Chagonda, T. 2012. 'Teachers' and bank workers' responses to Zimbabwe's crisis: uneven effects, different strategies', Journal of Contemporary African Studies (JCAS), 30(1): 83-97.