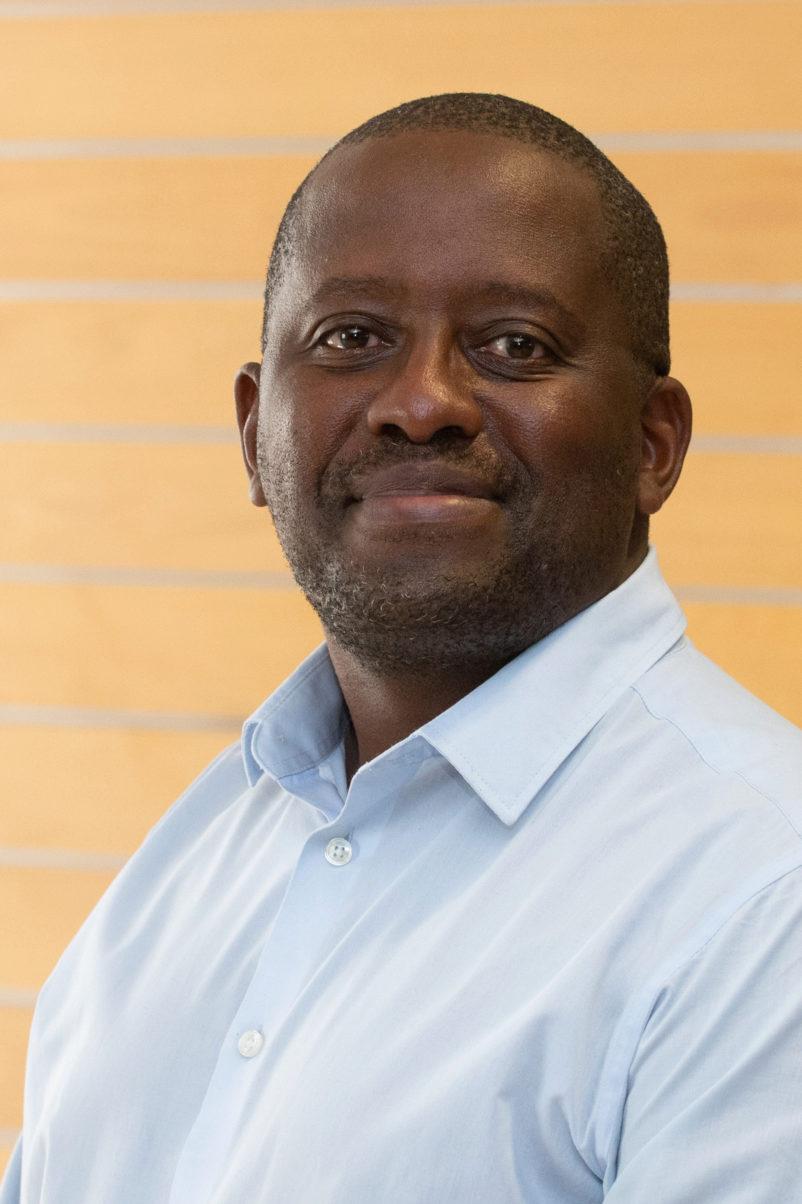 About Prof Siphelo Ngcwangu
Biography
Siphelo Ngcwangu is an associate professor in the Department of Sociology at the University of Johannesburg. He completed his Doctoral studies in 2016 focusing on the role of labour, business and the state in the making of South Africa's skills development regime. His hobbies are golf, hiking and soccer.
Qualifications
PhD, Sociology, University of Johannesburg
MA, Development Studies, University of the Western Cape
MA, Sociology, Colorado State University
BA, Development Studies University of Western the Cape National Diploma, Human Resources Management, Port Elizabeth Technikon
Research interests
Sociology of Work
Skills development
Political economy
Trade unions
Education
Publications
Ngcwangu, S. 2022. "Problematising the notion of a social compact in a university-community relationship: Towards a 'thick' conception". In Fingwa, S.N., Luescher, T.M., Mtawa, N.N., and Mataga, J. (eds). Universities, Society and Development: African Perspectives of University Community Engagement in Secondary Cities. Sun Press.
Ngcwangu, S. 2020. Ex-Mineworkers and new skills: contradictory perspectives of stakeholders, African Sociological Review, 24(2): 77-102.
Ngcwangu S. 2019. Skills Development and TVET Policies in South Africa: The Human Capabilities Approach, Handbook of Vocational Education and Training: Developments in the Changing World of Work, McGrath S, Mulder M , Papier J and Stuart R.,(eds). London: Springer Nature
Oanda I & Ngcwangu S. 2018. Destination and outcome trends for graduates from sub-Saharan African countries: Implications for South Africa, In Higher Education Pathways: South African Undergraduate Education and the Public Good., Ashwin P and Case J., (eds). Cape Town: African Minds, pp 260-273
Ngcwangu S. 2014. Skills development in post-apartheid South Africa: Issues, Arguments and Contestations. In Education, the Economy and Society. Motala E and Vally S., (eds). Pretoria: Unisa , pp 244-264
Ngcwangu, S, and Balwanz, D. 2016. Seven problems with the 'scarce skills' discourse in South Africa, South African Journal of Higher Education (SAJHE), 30,(2): 31-52
Ngcwangu S. 2014. Higher Education and Training 20 years into democracy: an essay. In Liberation Diaries Reflections of 20 Years of Democracy., Ngcaweni B (ed). Auckland Park, Jacana Press: pp 295-301