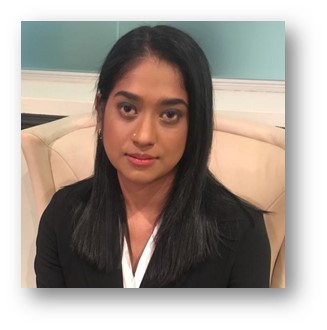 Research Assistant
Name: Tunusha Naidu
Location: Johannesburg Business School (JBS), 4th Floor Johannesburg Business School
CSDA Staff  Staff Members
Contact Details:
Tel: 0115591905
Email: tunushan@uj.ac.za
Tunusha is Prof Lauren Graham's research assistant.
She has completed a Master's in Development Studies at UJ. Her dissertation was titled "The Role of 4IR Technologies in the Social Inclusion of People with Visual Impairments" and was inspired by her experience growing up in rural KZN where she witnessed first-hand, challenges such as a lack of psychosocial support, as well as economic and educational opportunities available to marginalised groups in rural parts of South Africa. Her visual impairment has also drawn her attention to further challenges faced by people with disabilities.
Tunusha is interested in the 4IR and the promise that its technologies hold in uplifting marginalised groups. Her interest in digital technology stems from her interaction with such technologies that have contributed to her social, economic, and educational achievements and the independence that it has afforded her. In the future she intends to pursue research in the fields of digital technology and vulnerable groups, in the hopes that access to technology can afford other vulnerable youth similar successes and opportunities.