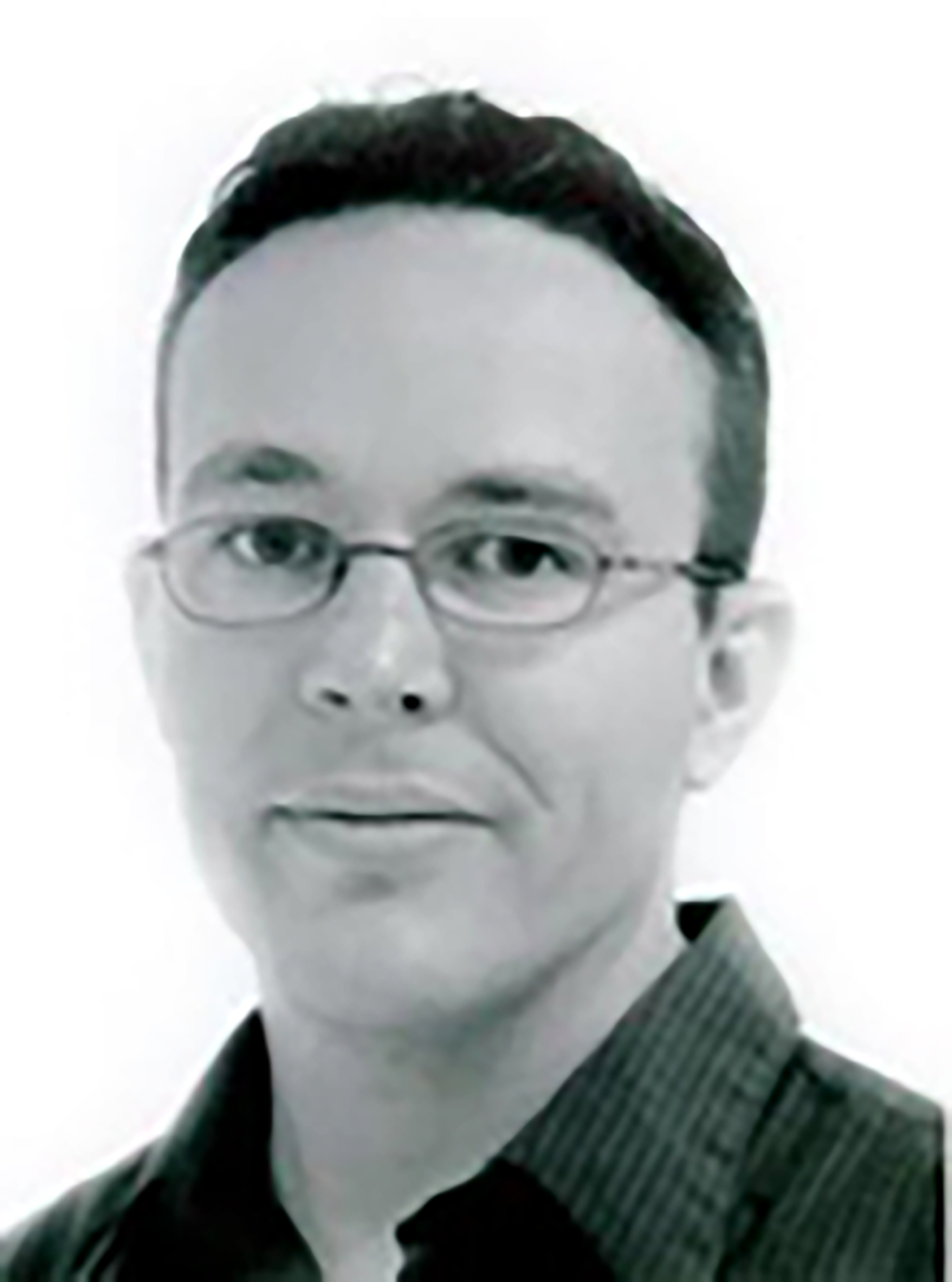 About Prof Michiel de Kock
Research interests
Paleomagnetism, Large Igneous Provinces, Stratigraphy
Teaching
Structural Geology and Plate Tectonics
Geology 2 Field Techniques
Sedimentology and Stratigraphy
Sedimentary Basin Analysis
Honours research project. Recent research projects supervised by me include: Paleomagnetism of the Kliprivierberg Group south of Johannesburg. Paleomagnetism of an E-W trending dolerite dyke in the Johannesburg Dome. Rock magnetic study of the CIMERA-KARIN borehole KZF-01. Paleomagnetic dating of the Albert Silver Mine poly-metallic prospect. Petrography and geochemistry of mafic intrusions in the Griqualand West region.
Recent publications
Wabo, H., De Kock, M.O., Beukes, N.J., Hedge, V.S. (Accepted 2020): Paleomagnetism of the uppermost carbonate units of the Purana basins in Southern India: New demagnetization results from the Kaladgi and Bhima basins, Karnataka. Geological Magazine.
De Kock, M.O.,Wabo, H., Djeutchou, C., Luskin, C. (Accepted 2020): Precambrian drift history and paleogeography of Kalahari. Chapter 12 in: Ancient Supercontinents and the Paleogeography of the Earth. Pesonen, L., Evans, D.A.D., Salminen, J., Elming, S.-Å., Veikkolainen, T. (Eds.), Elsevier, ISBN: 978-0-12-818533-9.
Mukhopadhyay, J., Armstrong, R.A., Gutzmer, J., De Kock, M.O., Beukes, N.J. (Accepted 2020): Stratigraphy, depositional setting and SHRIMP U-Pb geochronology of the BIF-bearing Bailadila Group in the Bacheli Iron Ore Mining District, Bastar Craton, India. The Journal of Geology.
Abubakre, A.,De Kock, M.O. (2021): Magnetostratigraphic constraints for Early Permain rocks of the southwestern Karoo Basin, South Africa. Gondwana Research, 90, 220-240. https://doi.org/10.1016/j.gr.2020.11.009
Lenhardt, N., Altermann, W., Humbert, F., De Kock, M.O. (2020): Lithostratigraphy of the Palaeoproterozoic Hekpoort Formation (Pretoria Group, Transvaal Supergroup), South Africa. South African Journal of Geology, 123(4), 655-668. https://doi.org/10.25131/sajg.123.0043
Wabo, H., De Kock, M.O., Belyanin, G. (2020): A 2058 Ma paleopole for the Kaapvaal Craton: Implications for late Rhyacian plate motion and duration of the Bushveld Complex. Precambrian Research, 342, 105654. https://doi.org/10.1016/j.precamres.2020.105654
Gumsley, A.P., Stamsnijder, J., Larsson, E., Söderlund, U., Naeraa, T., De Kock, M.O., Sałacińska, A., Gawȩda, A., Humbert, F., Ernst, R.E. (2020). Neoarchean large igneous provinces on the Kaapvaal Craton in southern Africa re-define the formation of the Ventersdorp Supergroup and its temporal equivalents. Geological Society of America Bulletin, 132 (9-10), 1829-1844. https://doi.org/10.1130/B35237.1
De Kock, M.O., Monareng, B.F., Blignaut, L., Smith, A.J.B., Beukes, N.J. (2020). Geochemistry of Paleoproterozoic saprolite developed in diabase intruding the Hotazel Formation in the Avontuur deposit of the Kalahari Manganese Field, South Africa. South African Journal of Geology, 123(1), 1-18. https://doi.org/10.25131/sajg.123.0001
Choudhary, B.R., Ernst, R.E., Xu, Y-G., Evans D.A.D., De Kock, M.O., Meert, J.G., Ruiz, A.S., Lima, G.A. (2019). Geochemical characterization of a reconstructed 1110 Ma Large Igneous Province. Precambrian Research, 332, 105382. https://doi.org/10.1016/j.precamres.2019.105382
Robins, L.J., Funk, S.P., Flynn, S.L., Warchola, T.J., Li, Z., Lalonde, S.V., Rostron, B.J., Smith, A.B.J., Beukes, N.J., De Kock, M.O., Heaman, L.M., Alessi, D.S., Konhauser, K.O. (2019). Hydrogeological constraints on the formation of Palaeoproterozoic banded iron formations. Nature Geoscience, 12(7), 558-563. https://doi.org/10.1038/s41561-019-0372-0
Hopley, P.J., Reade, H., Parrish, R., De Kock, M.O., Adams, J.W. (2019): Speleothem evidence for C3 dominated vegetation during the Late Miocene (Messinian) of South Africa. Review of Paleobotany and Palynology, 264, 75-89. doi:10.1016/j.revpalbo.2019.02.006
Beukes, N.J., De Kock, M.O., Vorster, C., Ravhura, L.G., Frei, D., Gumsley, A.P., Harris, C. (2019): The age and country rock provenance of the Molopo Farms Complex: implications for Transvaal Supergroup correlation in southern Africa. South African Journal of Geology, doi:10.25131/sajg.122.0003
De Kock, M.O., Gumsley, A.P., Klausen, M.B., Söderlund, U., Djeutchou, C. (2019): The Precambrian mafic magmatic record, including large igneous provinces of the Kalahari craton and its constituents: a paleogeographic review. In: Dyke swarms of the world: A modern perspective. Srivastava, R.K., Peng, P. Ernst, R. (Eds.) Springer Geology, 155-214. doi:10.1007/978-981-13-1666-1_5
Wabo, H., Humbert, F., De Kock, M.O., Belyanin, G., Söderlund, U., Maré, L.P., Beukes, N.J. (2019): Constraining the chronology of the Mashishing dykes in the eastern Kaapvaal craton in South Africa. In: Dyke swarms of the world: A modern perspective. Srivastava, R.K., Peng, P. Ernst, R. (Eds.) Springer Geology, 215-261. doi:10.1007/978-981-13-1666-1_6
Humbert, F., De Kock, M.O., Lenhardt, N, Altermann, W. (2019): Neoarchean to early Paleoproterozoic within-plate volcanism of the Kaapvaal Craton: Comparing the Ventersdorp Supergroup and the Ongeluk and Hekpoort formations (Transvaal Supergroup). In: Archean Geology of the Kaapvaal Craton, Southern Africa. Kröner, A, Hofmann, A. (Eds.). Regional Geology Reviews. Springer, 277-302. doi:10.1007/978-3-319-78652-0_11
Humbert, F., De Kock, M.O., Altermann, W., Elburg, M., Lenhardt, N., Smith, A.J.B., Masango, S. (2018): Petrology, physical volcanology, geochemistry and field descriptions of a Paleoproterozoic large igneous province: The Hekpoort Formation in the southern Transvaal sub-basin (Kaapvaal Craton). Precambrian Research, 315: 232-256. DOI:10.1016/j.precamres.2018.07.022
Humbert, F., Elburg, M., Ossa Ossa, F., De Kock, M.O., Robion, P. (2018): Variolites of the Paleoproterozoic Hekpoort Formation (Transvaal sub-basin, Kaapvaal craton): multistage undercooling textures? Lithos., 316-317: 48-65. doi:10.1016/j.lithos.2018.07.005
Wabo, H., Maré, L.P., Beukes, N.J., Kruger, S., Rammensee, P., Humbert, F., De Kock, M.O. (2018): Mineral transformations during thermal demagnetization of sideritic jasper mesobands in jaspilites of the ~3.25 Ga Fig Tree Group in the Barberton Greenstone Belt, Kaapvaal craton (South Africa). South African Journal of Geology, 121: 129-138. doi:10.25131/sajg.121.0010
Adeniyi, E.O., Ossa Ossa, F.-G., Kramers, J.D., De Kock, M.O., Belyanin, G., Beukes, N.J. (2018): Cause and timing of the thermal overmaturation of potential hydrocarbon source rocks of the Ecca Group in the Main Karoo Basin, South Africa. Marine and Petroleum Geology, 91: 480-500. doi:10.1016/j.marpetgeo.2018.01.033
De Kock, M.O.,Beukes, N.J., Adeniyi, E.O., Cole, D., Götz, A.E., Geel, C., Ossa Ossa, F.-G. (2017):Deflating the shale gas potential of South Africa's Main Karoo Basin. South African Journal of Science, 113 (9-10): 2016-0331. doi:10.17159/sajs.2017/20160331
Sciscio, L., De Kock, M.O., Bordy, E., Knoll, F. (2017): Magnetostratigraphy across the Triassic-Jurassic boundary in the main Karoo Basin. Gondwana Research, 51: 177-192. doi:10.1016/j.gr.2017.07.009
Humbert, F., Sonnette, L., De Kock, M.O., Robion, P., Horng, C.S., Cousture, A., Wabo, H. (2017): Palaeomagnetism of the early Palaeoproterozoic, volcanic Hekpoort Formation (Transvaal Supergroup) of the Kaapvaal craton, South Africa. Geophysical Journal International, 209(2): 842-865. doi:10.1093/gji/ggx055
Sciscio, L., Knoll, F., Bordy, E.M., De Kock, M.O., Redelstorff, R. (2017) Digital reconstruction of the mandible of an adult Lesothosaurus diagnosticus with insight into the tooth replacement process and diet. PeerJ, 3: e3054. doi:10.7717/peerj.3054
Gumsley, A.P., Chamberlain, K.R., Bleeker, W., Söderlund, U., De Kock, M.O., Larsson, E.R., Bekker, A. (2017): Timing and tempo of the great oxidation event. Proceedings of the National Academy of Sciences of the United States of America, 144(8): 1811-1816. doi:10.1073/pnas.1608824114