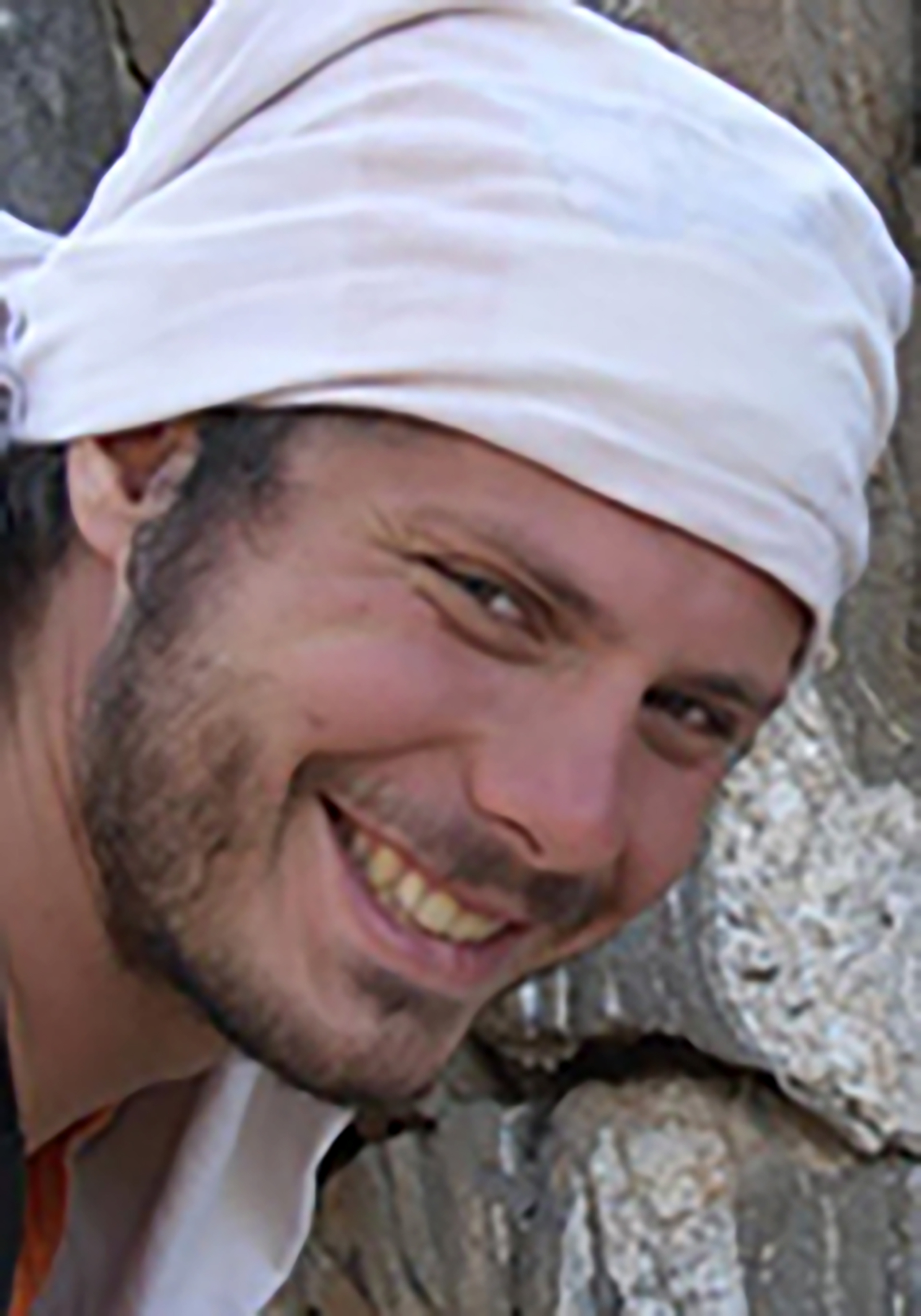 About Prof Jérémie Lehmann
Research interests:
Tectonics, structural geology, orogenic belts, mining exploration
Teaching:
Second year: 
Structural Geology: stress, strain, rheology, brittle and ductile deformation at tectonic plate scale to mesoscale. Includes four days field excursion in Johannesburg dome basement gneisses and greenstones and deformed Witwatersrand Supergroup cover.
Honours: 
Tectonic Evolution of Mountain Building Areas: structural geology and rheology of the lithosphere. Microstructures.
Excursion: Advanced Field Mapping (3 weeks)
Recent publications:
Lehmann, J., Schulmann, K., Lexa, O., Závada, P., Štípská, P., Hasalová, P., Belyanin, G., Corsini, M. 2017. Detachment folding of partially molten crust in accretionary orogens: A new magma-enhanced vertical mass and heat transfer mechanism, Lithosphere, 9(6), 889-909.
doi:10.1130/L670.1
Naydenov, K.V., Lehmann, J., Saalmann, K., Milani, L., Poterai, J., Kinnaird, J.A., Charlesworth, G., Kramers, J.D. 2016. The geology of the Matala Dome: an important piece of the Pan‑African puzzle in Central Zambia, International Journal of Earth Sciences, 10. doi:1007/ s00531-015-1222-y
Lehmann, J., Saalmann, K., Naydenov, K. V., Milani, L., Belyanin, G. A., Zwingmann, H., Charlesworth, E.G., Kinnaird, J.A. 2016. Structural and geochronological constraints on the Pan-African tectonic evolution of the northern Damara Belt, Namibia, Tectonics, 34,
doi:10.1002/2015TC003899
Milani, L., Kinnaird, J.A., Lehmann, J., Naydenov, K. V., Saalmann, K., Frei, D., Gerdes, A. 2015. Role of crustal contribution in the early stage of the Damara Orogen, Namibia: new constraints from combined U-Pb and Lu-Hf isotopes to the Goas Magmatic Complex, Gondwana Research, 28(3), 961-986, doi:10.1016/j.gr.2014.08.007
Lehmann, J., Master, S., Rankin, W., Milani, L., Kinnaird, J.A., Naydenov, K.V., Saalmann, K., Kumar, M. 2015. Regional aeromagnetic and stratigraphic correlations of the Kalahari Copperbelt in Namibia and Botswana, Ore Geology Reviews, 71, 169-190, doi:10.1016/j.oregeorev.2015.05.009
Broussolle, A., Štípská, P., Lehmann, J., Schulmann, K., Hacker, B.R., Holder, R., Kylander-Clark, A.R.C., Hanžl, P., Racek, M., Hasalová, P., Lexa, O., Hrdličková, K., Buránek, D. 2015. P–T–t–D record of crustal-scale horizontal flow and magma-assisted doming in the SW Mongolian Altai, Journal of Metamorphic Geology, 33(4), 359–383, doi:10.1111/jmg.12124
Milani, L., Lehmann, J., Naydenov, K. V., Saalmann, K., Kinnaird, J. A., Frei, D., Daly, J. S., Lobo-Guerrero Sanz, A. 2015. Geochemistry and petrogenesis of the Hook Batholith, Central Zambia: A-type magmatism in a syn-collisional setting, Lithos, 216-217, 48-72, doi:10.1016/j.lithos.2014.11.029 
Naydenov, K., Lehmann, J., Saalmann, K., Milani, L., Kinnaird, J.A., Charlesworth, E.G., Rankin, W., Frei, D. 2014. New constraints on the Pan-African Orogeny in Central Zambia: A structural and geochronological study of the Hook Batholith and the Mwembeshi Zone, Tectonophysics, 637, 80-105, doi:10.1016/j.tecto.2014.09.010
Skrzypek, E., Lehmann, J., Szczepański, J., Anckiewicz, R., Schulmann, K., Štípská, P., Kröner, A. 2014. Time-scale of deformation and intertectonic phases revealed by P−T−D−t relationships in the orogenic middle crust (Orlica-Śnieżnik Dome, Sudetes), Journal of Metamorphic Geology, 32(9), 981-1003, doi:10.1111/jmg.12103
Lehmann, J., Schulmann, K., Edel, J-B., Ježek, J., Hrouda, F., Lexa, O., Chopin, F. 2013. Structural and anisotropy of magnetic susceptibility records of granitoid sheets emplacement during growth of a continental gneiss dome (Central Sudetes, European Variscan Belt), Tectonics, 32(3), 797-820 doi:10.1002/tect.20028